GCSW Student Awarded Ima Hogg Scholarship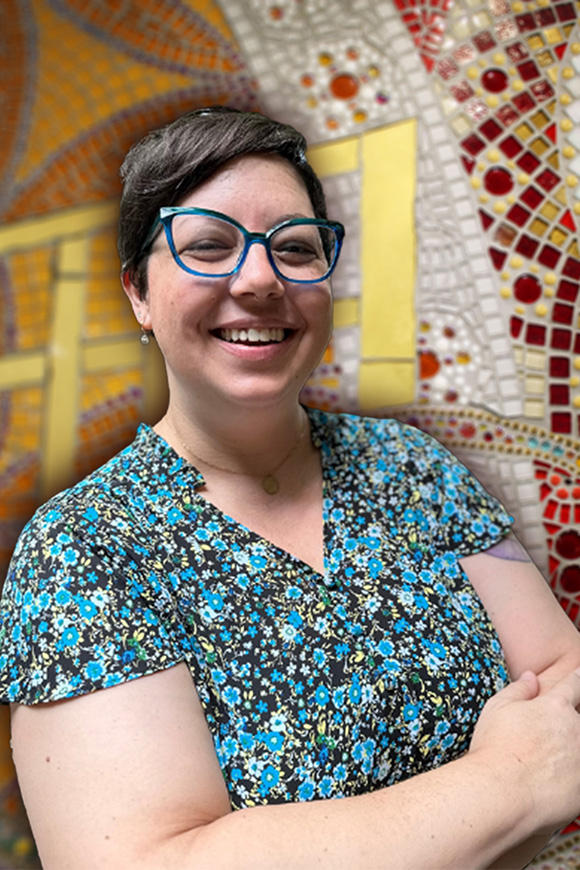 September 17, 2023 
(HOUSTON, TX) - Congratulations to MSW Student Frances Fisher who was awarded a 2023 Ima Hogg Scholarship by The Hogg Foundation for Mental Health.
Recipients selected "were chosen for their commitment to strengthening the well-being of communities as professionals in the Texas mental health workforce."
---
Name: Frances Fisher  
Pronouns: she/her 
Program and Expected Graduation Year: Face to Face, Clinical, May 2024
Congratulations on being awarded this scholarship! What is the significance of this award as it relates to your education and future career?  
It is an incredible honor and affirmation of the kind of social worker I want to be and a reminder of the work that still needs to be done. This award has created the space for me to focus exclusively on my academics and I will be forever grateful. This program is a short season in my life and I want to absorb as much learning as I can.  
What initially inspired you to continue your education in social work?  
I started working in mental health in the year 2006 and I have known since then that I wanted to pursue an advanced degree to become a therapist. My grandmother, aunt, and cousin are all social workers and so I feel a familial connection to the work but I have also spent over a decade focused on adolescent mental health as a Recreation Therapist. This work has brought deep meaning and purpose to my life. I see becoming a social worker as the natural next step.  
Who is someone you look up to regarding social work and social justice?  
There are many, but Resmaa Menakem's work My Grandmother's Hands: Racialized Trauma and the Pathway to Mending Our Heart's and Bodies profoundly shifted the way I perceived the work of social justice and how I move through the world as a white woman.  I believe everyone needs to read and understand his work. 
Why do you believe it is vital to provide/raise awareness of mental health services to historically underserved communities?  
Those who have been historically excluded from access to mental health services are populations most impacted and affected by systemic oppression and therefore it is the role of every social work practitioner to advocate for accessible and culturally competent mental health services for these communities. 
How has the GCSW prepared you, so far, for a future career in providing mental health services to underrepresented/underserved communities?  
This program has changed me, I don't feel like the same person I was when I started in August of 2022. The coursework has led to a deeper understanding of my own positionality, biases and strengths as well as the ability to critically think about how the work of mental health treatment is carried out at micro, mezzo and macro levels. I treasure the friendships I have made during my time at the GCSW and I feel so proud of myself making the leap to complete my masters and continue the work I was born to do.