2021 Year in Review | Eyes on Abolition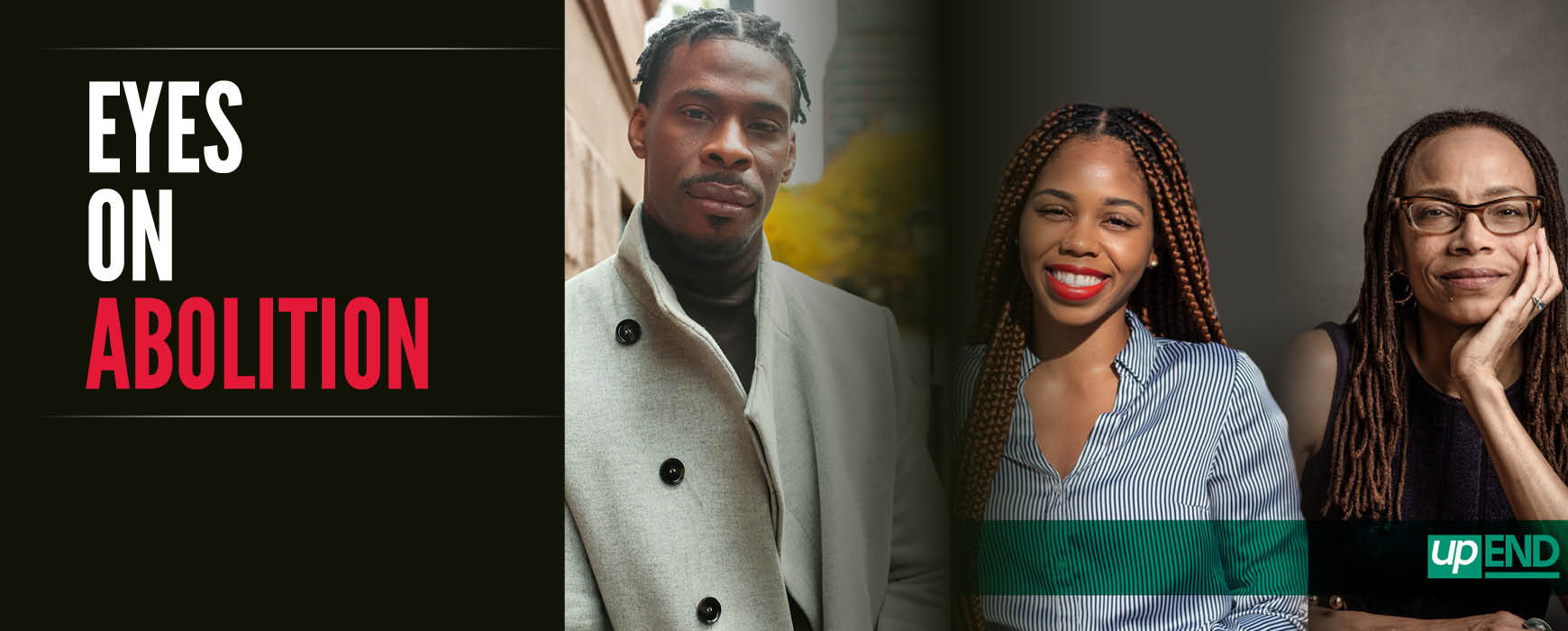 January 4, 2022 (HOUSTON, TX)
Eyes on Abolition Series Continues for the 2021-2022 Academic Year
During 2020, a year none of us will forget, when the world experienced a global pandemic and social upheaval, social workers were on the front lines providing assistance to those most vulnerable. New questions emerged about how to address the already strained systems of support that were crumbling beyond the brink. As social workers, we were forced, and required by the values of our profession, to reconsider notions about the fundamental questions of how to achieve social justice.  

Among activists, abolition emerged prominently in the burgeoning public discourse about how to achieve true change and justice during the summer uprisings of 2020. As many in our community sought to learn more about the ideals of abolition shared by a new generation of organizers, we felt it important to lead conversations to explore abolition as a critical framework for change.

That fall, we launched our first ever virtual event series to host community conversations featuring the critical voices of abolitionists and thinkers including Ruth Wilson Gilmore, Derecka Purnell, the upEND Movement, Dominique Morgan, Feminista Jones, and Reginald Dwayne Betts. To date, the recordings from those conversations have garnered nearly 13,000 views. (All event recordings can be found here.)

Those rich and thought provoking conversations led to even more curiosity, questions, and discussions among our students and community. So we decided to continue the exploration of abolition as a vision and a practice into the 2021 ­– 2022 academic year.
In September 2021, we hosted Marlon Peterson for a discussion of our Dean's Summer Reading Series selection, Bird Uncaged: An Abolitionist's Freedom Song a 21st century abolitionist memoir, and powerful debut that demands a shift from punishment to healing, an end to mass incarceration, and a new vision of justice.
As author of the Summer Reading selection, Peterson served as the keynote speaker for the GCSW's annual Speaking of Social Justice, Maconda Brown O'Connor Distinguished Lecture. We continued the virtual format, hosting a forum for the community to engage in conversation and explore action-oriented strategies to affect social change in hopes of inspiring informed community activism as a powerful tool to achieve social, racial, economic, and political justice.
And in October 2021, in collaboration with the Center for the Study of Social Policy, we hosted the second annual convening of the upEND Movement.  How We endUP: A Future Without Family Policing, featured Derecka Purnell and Dorothy Roberts, acclaimed scholar, speaker, social justice activist, and author of the seminal Shattered Bonds: The Color of Child Welfare in conversation about Purnell's highly anticipated debut book, Becoming Abolitionists: Police, Protests, and the Pursuit of Freedom.

The conversation continues in 2022. Derecka Purnell will return to discuss Becoming Abolitionists here in Houston with our community. All GCSW students received a copy of this work from Purnell, a human rights lawyer, writer, and organizer who works to end police and prison violence. She provides legal assistance, research, and training to community-based organizations through an abolitionist framework, and is the co-creator of the COVID-19 Policing Project at the Community Resource Hub for Safety & Accountability.
We hope you can join us in person or online for what is sure to be another enlightening and challenging conversation. Stay connected with us for a forthcoming announcement about the event date and registration details.