Pharmacy Leadership and Administration
Application Period for Fall 2023-25 Cohort Closed;
Please Check Back for Fall 2024-26 Application Information
*Please note that deadlines posted to the UHCOP website apply to the university portion of the application only. Please check with each individual hospital for PhORCAS deadlines.
About the Program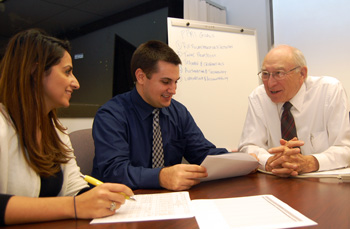 Taking full advantage of the resources of the world's largest medical center, the 24-month Houston Program in Pharmacy Leadership and Administration offers unique learning, teaching and collaboration opportunities to train the next generation of pharmacy leaders. 
The University of Houston College of Pharmacy offers a Master of Science in Pharmacy Leadership and Administration, with PGY1 and PGY2 Health-System Pharmacy Administration (HSPA) residency programs from seven leading Texas Medical Center institutions.
Texas Medical Center institutions with HSPA residencies participating in the Houston Program:
Program Mission and Vision
Vision:
To be the premier platform to develop influential pharmacy leaders.
Mission:
To develop versatile pharmacy leaders who will advance healthcare by utilizing collaborative experiential and academic resources at the University of Houston, at our Texas Medical Center partners, and throughout the greater Houston area.
Program Features
24-month program offering M.S. in Pharmacy Leadership and Administration and PGY1/PGY2 certificate

Collaborate and learn from leaders at some of the top pharmacy institutions in the country

ASHP-matching, accredited residency programs offered by seven Texas Medical Center institutions

Coordinated interview process