UHS Amazon Business Prime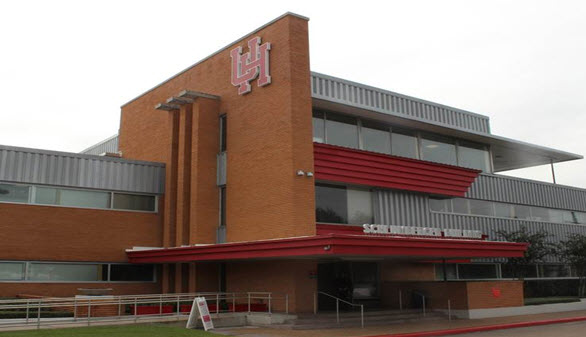 The University of Houston System is enrolled in a system-wide Amazon Business Prime membership.  Participating campuses are UH, UHCL, UHV, and UHS.
Single Sign On (for UH Users Only)   
The below link will need to be used every time a UH user needs to log in to their UHS Amazon Business Prime account: 
Log in via SSO (for UH Users) 
Benefits of a system-wide Amazon Business Prime membership
Single tax-exemption at the System level to apply to all user accounts,
Free shipping on eligible orders,
No departmental Business Prime membership fees,
More items are available on Amazon Business Prime and the price is guaranteed to be at or lower than regular Amazon pricing.
Features of the Program
Access to the Business Prime account will be restricted to Procurement Card holders.
Access will be automatic, so no requests to join are necessary. Once you become a P-Card cardholder, you will also be granted access via an invitation to the Amazon Business Prime account. Please reach out to your campus' Procurement Card Administrator or Amazon Administrator (below) if you have access issues.
Those with access to purchase on the UHS Amazon Business Prime account are known as "Requisitioners" within the Amazon system.
Requisitioners will only be able to send to addresses approved by the CDA.  Contact your CDA if you need an address added to your approved address list.  If approved, the CDA will forward to the Pcard Program Administrator.
No other Amazon Business accounts will be allowed on the email domains of @cougarnet.uh.edu, @central.uh.edu, @uh.edu, @uhv.edu, or @uhcl.edu.  The same email address cannot be used for both the UHS Amazon Business Prime account and another Amazon account, but cardholders will have the opportunity to move their non-UHS Amazon account to another email address.
Launch Information
Instructions for how to sign up for UH System Amazon Business Prime, and for how to convert existing accounts will be sent with the Amazon request for registration or conversion.
Amazon will refund the pro-rated balance of existing Business Prime memberships associated with the new or converted accounts to the original credit card used.If the original credit card used was not a University card, and the individual was reimbursed by the University, the refund should be returned to the University.
Training Materials

Frequently Asked Questions (FAQ's)
User Registration Guide (Direct for UHCL/UHV)
User Registration Guide (SSO for UH)
Requisitioner Training Slides (PDF)
Requisitioner Training Slides (PowerPoint)
Requisitioner Training Video