STEM Research Inquiry Summer Enrichment Program

STEM RISE 2022
June 6 – July 29
NOTE: Jack Yates High School student participation will take place June 13 – July 29
Program Overview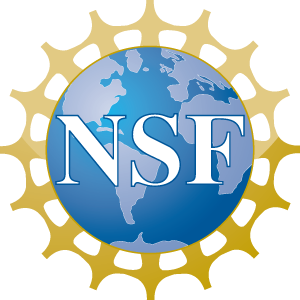 The STEM Research Inquiry Summer Enrichment (STEM RISE) program is a collaborative project between the UH College of Natural Sciences and Mathematics STEM teacher preparation program, teachHOUSTON, and the UH Tilman J. Fertitta Family College of Medicine.
STEM RISE activities and strategic planning are conducted in partnership with Third Ward community leaders and Jack Yates High School.
Undergraduate STEM majors and Medical students participating in the STEM RISE program can expect opportunities for conducting research in UH STEM labs, along with hands-on instruction and professional development on best practices in research, teaching, and mentoring.
Jack Yates High School STEM RISE Scholars will gain hands-on experience while participating in UH STEM research under the guidance of mentors including STEM faculty, undergraduate STEM majors, and medical students. Scholars will also become familiarized with all that UH campus offers through on-campus tours, field trips, and dining.
Program Participants
Interested in Participating?
Complete the short interest form to join our mailing list. You will be contacted when the application is available.
Questions
Contact us at stemrise@uh.edu.
Meet the Team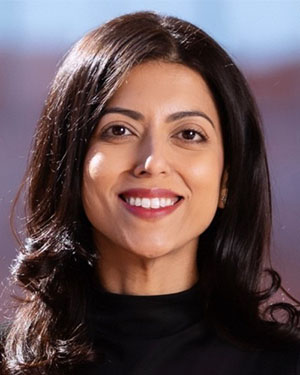 Dr. Mariam Manuel, Director of STEM RISE Student Success
Instructional Assistant Professor, Science Master Teacher, teachHOUSTON
University of Houston, College of Natural Sciences and Mathematics
Mariam Manuel, Ph.D., is an Instructional Assistant Professor/Master Teacher for teachHOUSTON, a secondary STEM teacher preparation program in the Department of Mathematics at University of Houston. Dr. Manuel has authored courses for undergraduates and graduate students on topics of Physics Education, Engineering Design, and Culturally Responsive Pedagogy. She is also part of two NSF projects that prepare teacher leaders and provide informal STEM learning experiences for students from underrepresented minority populations. She is the Director of Professional Development for the LEAD Houston Fellowship and has previously directed the UH Noyce Summer Professional Development Institute. In the face of the pandemic, she co-directed a virtual summer program, tH STEM Interactive, which served 3,000 participants worldwide. For her mentorship efforts, she received the 2018 Million Women Mentors Stand Up for STEM Award and the 2019 Association of Women in Mathematics Certificate of Service to the Field for Mentorship of Girls and Young Women in STEM. Most recently, she was awarded the 2020 UTeach STEM Educators' Association Award for Outstanding Contributions to STEM Education.
Dr. Manuel is the principal investigator and program administrator for implementation, management, and monitoring of the STEM RISE program's activities. She works with the selection committee and oversees the development and implementation of the professional development endeavors.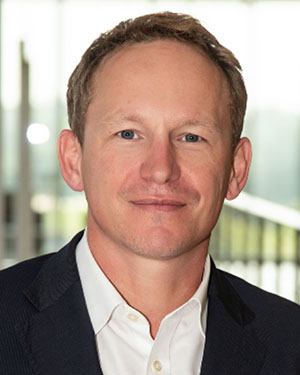 Dr. Thomas Thesen, Director of STEM RISE Research Experience
Associate Professor of Neuroscience, Department of Biomedical Sciences
University of Houston Tilman J. Fertitta Family College of Medicine
Thomas Thesen, Ph.D., is an Associate Professor of Neuroscience for the Department of Biomedical Sciences in the University of Houston Tilman J. Fertitta Family College of Medicine (UHCOM). Dr. Thesen has been the principal investigator of a neuroscience research laboratory for over 14 years, has been the recipient of federal grants and has served on grant panels of the National Institutes of Health and National Science Foundation. He has published over 75 articles in high impact scientific journals that have been cited over 4,000 times. He has been the thesis research advisor for four Ph.D. students, 12 master's students, and many undergraduate students in his lab. In the past, Dr. Thesen has hosted and mentored 18 high school students during summer research internships in his lab, many of whom have presented their work at scientific conferences, won awards at national high school science competitions and went on to continue their education and career in science and STEM fields.
Dr. Thesen is director of the STEM RISE Research Lab Experience and manages the STEM RISE research experiences across participating UH labs. In addition, he is responsible for the STEM RISE Research Symposium hosted at UHCOM and provides expertise on best practices in research to participating undergraduate STEM majors through guest facilitating classes in the coursework and professional development seminars.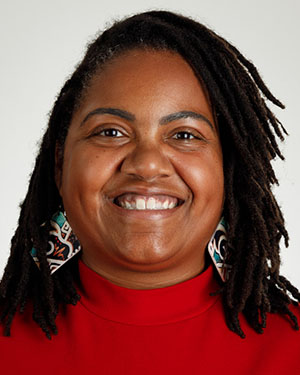 Jacqueline Ekeoba, Director of STEM RISE Instruction
Instructional Assistant Professor, teachHOUSTON
University of Houston, College of Natural Sciences and Mathematics
Jacqueline Ekeoba is a lecturer and STEM Master Teacher in the Department of Mathematics for the teachHOUSTON (tH), a secondary STEM teacher preparation program. She serves as the Program Manager for the Alternative Certification Pathway for STEM at UH, as well as the Director of Certification and Testing for teachHOUSTON. She served as Program Director for a virtual summer program, tH STEM Interactive, which served 3,000 participants worldwide. Professor Ekeoba specializes in argumentation and inquiry-based instruction in STEM contexts. Her specializations transferred from in-service teacher development to preservice STEM teacher preparation, including facilitating informal science microteaching experience for preservice teachers implementing strategies for culturally responsive teaching in STEM. She serves the education community in the Greater Houston area on the Education Committee of the National Association for the Advancement of Colored People and on the Public Policy Committee for the National Panhellenic Council of Houston. Professor Ekeoba was awarded the 40 Under 40 Influential Educators Award in 2014. She was awarded the Texas Tech University Fellowship in 2018 and is currently a Ph.D. candidate with Texas Tech University
Jacqueline Ekeoba will teach the Research Methods in STEM course and co-direct the STEM RISE Professional Development Institute. She will work alongside Dr. Manuel on the integration of culturally responsive pedagogy in course modules. She will also work collaboratively with Dr. Thesen on connecting preservice STEM teachers with high school students for informal learning experiences. She will also oversee the disbursement of funds for scholarships and stipends.