Event Held May 13 at Fertitta Center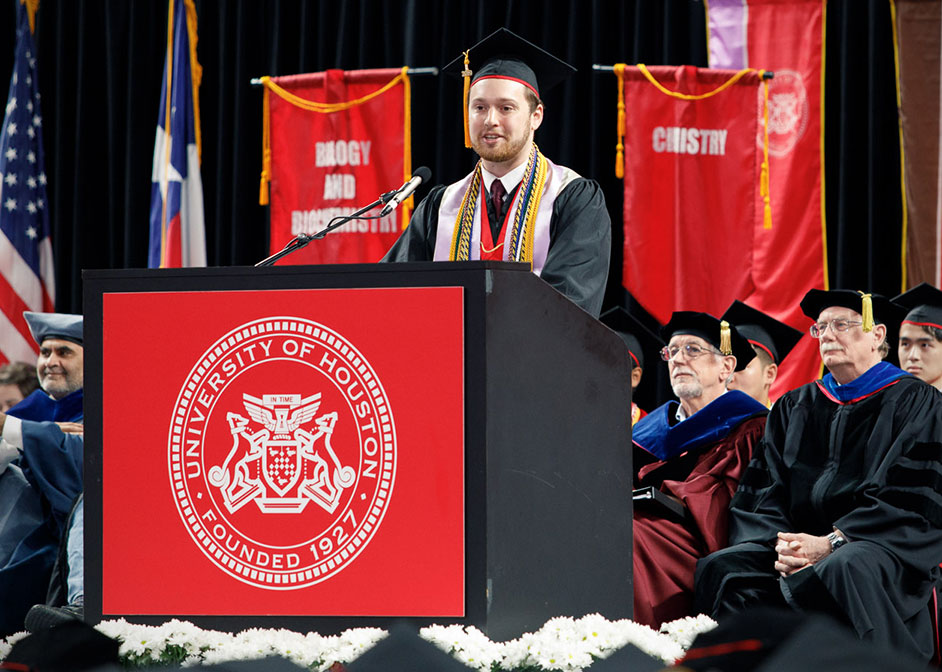 Congratulations to our 21 graduating physics undergraduate majors! The Department of Physics wishes them good luck in their future endeavors.
The University of Houston Commencement for the College of Natural Sciences and Mathematics was held on Monday, May 13, from 6-8:30p.m., at Fertitta Center.
Physics major Daniel Scott, the Physics Banner Bearer, was the student speaker for Commencement. He was selected through a competition open to all College of Natural Sciences and Mathematics summa cum laude graduates. Scott has been admitted to a four-year master's and Ph.D. program in nanoscience and nanotechnology at University of Cambridge.
Spring 2019 Physics B.S. Graduates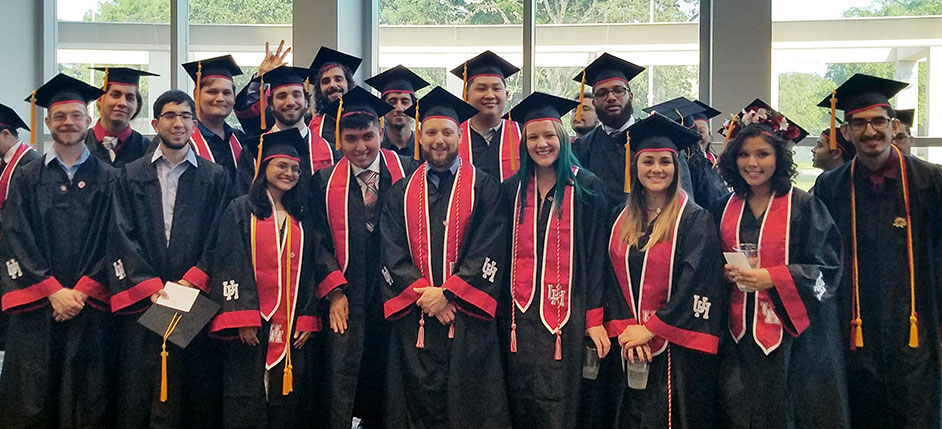 (Front Row, From Left): Adam Howsmon, Leonel Varvelo, Samina Huq, Erick Mayorga, Ryan Lopez, Amanda Emery, Kendall Sifuentes, Sara Rojas, and Anthony Martinez. (Second Row): Alejandro Ramirez, Jonathon Bialas, Andrew Wiesen, Taylor Hill, Bayal Rehman, Samuel Oedi, and Tymothee Jones (math major).
Not Pictured: Saul Martinez, Dylan Martinez, Andrew Mathews, Daniel Scott (Physics Banner Bearer), Bhagwan Singh, and Timmy Tran.