Event Held December 13 at NRG Arena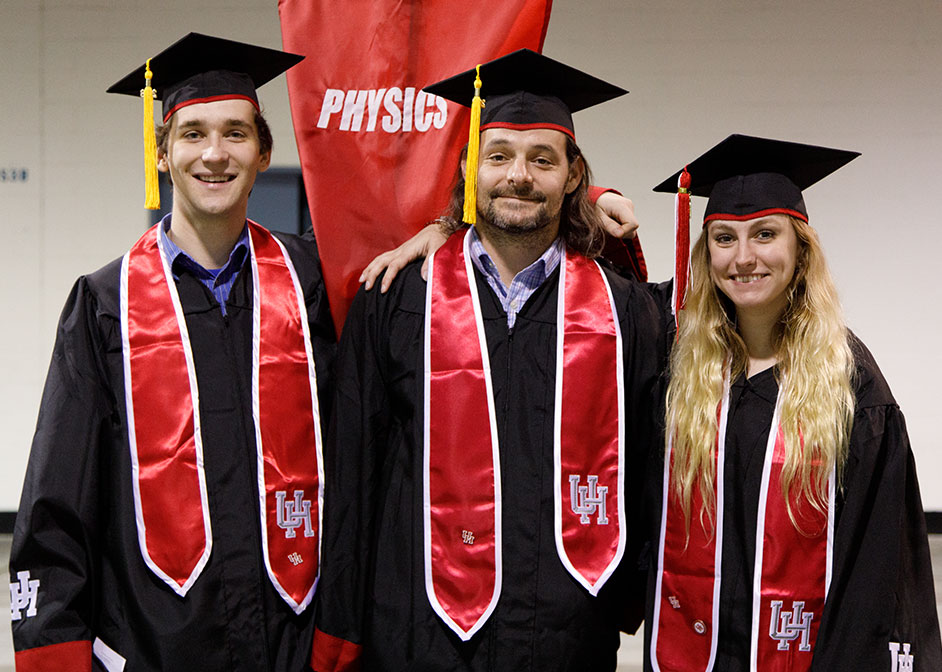 Congratulations to our graduating physics undergraduate majors! The Department of Physics wishes them good luck in their future endeavors.
The University of Houston Commencement for the College of Natural Sciences and Mathematics was held on Thursday, December 13, from 2–4 p.m., at NRG Arena.
Graduating students not pictured: Raphael Mastrangelo and Anthony Wood (Summer 2018)