Program One of 77 Nationwide Chosen by INSIGHT into Diversity Magazine
The Scholar Enrichment Program (SEP) at the University of Houston College of Natural Sciences and Mathematics received INSIGHT into Diversity Magazine's Inspiring Programs in STEM Award.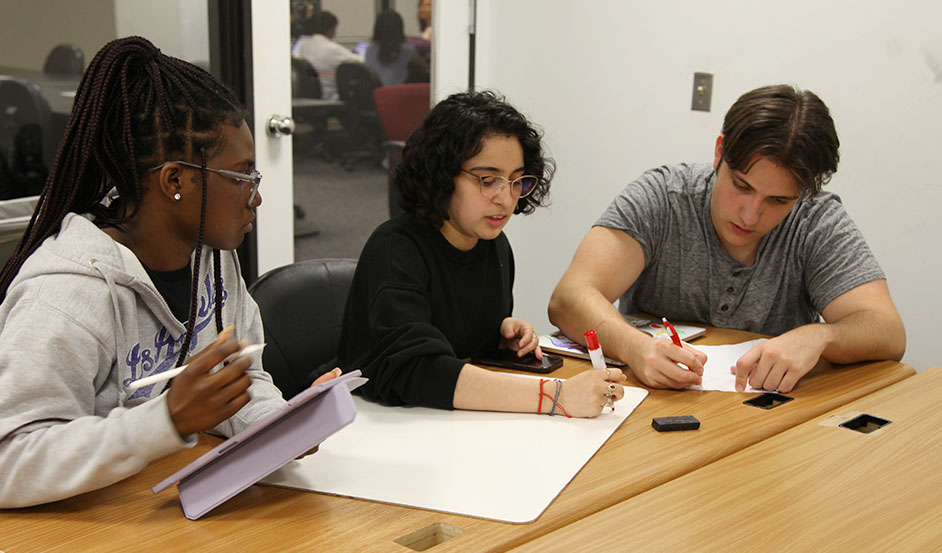 According to the magazine, the award is given to top programs, events and initiatives across the country devoted to the work of improving diversity, equity and inclusion in science, technology, engineering and math (STEM) careers. SEP and the other winners were featured in the magazine's September issue.
When news of the award reached SEP director Eduardo Cerna, he viewed it as not only historic, but also as an opportunity.
"This is great recognition for the program that is well deserved and will help us spread the word to the students who need us for support," Cerna said. "We want to let everyone know that there's a program out there to help struggling students succeed." He was a participant in the program while attending UH.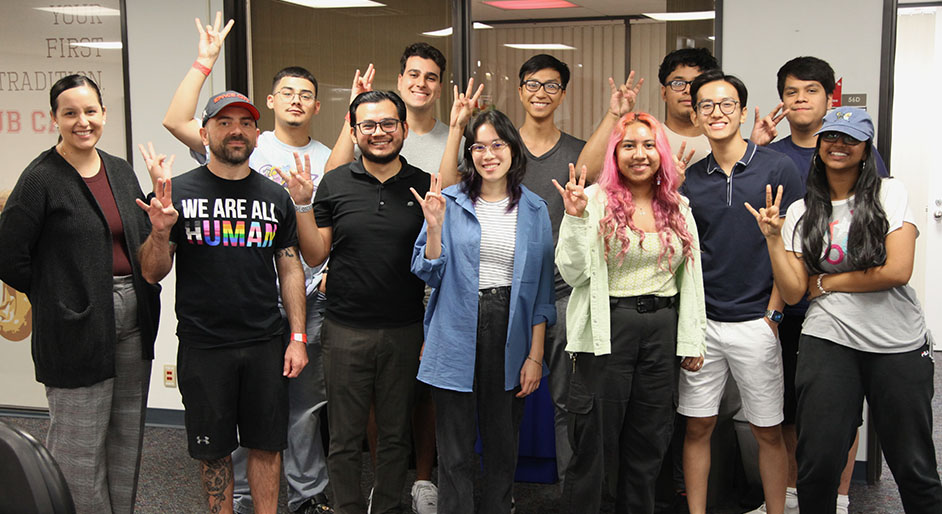 Vital Support System
Cerna said a big part of that support is building a sense of community in which students help each other. Donna Stokes, NSM associate dean for undergraduate affairs and student success, echoes Cerna's comments about the program being a source of support for students.
"SEP is one of the few programs in the country that gives struggling students the support system they need to succeed," Stokes said. "We're proud of this award, and we're fortunate to have this program here. It's a safety net for our student members."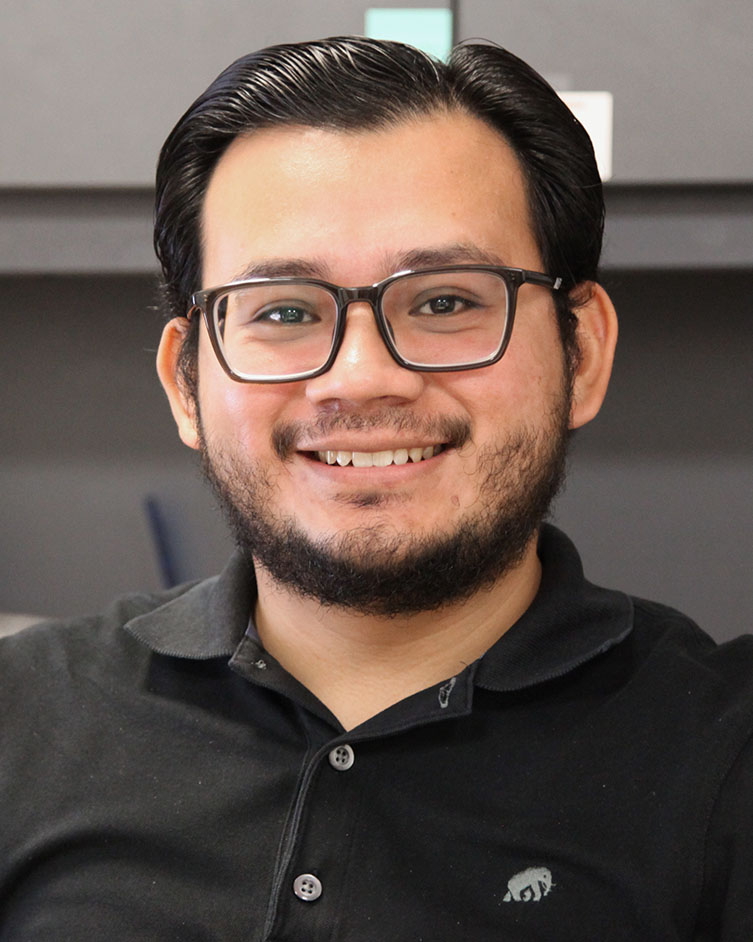 Founded in 1992 by calculus professor Sylvia Foster, SEP focuses on academic enrichment for underrepresented undergraduate STEM students in high-risk classes through a support system of mentors, tutors and facilitators. The goal of the program is to see that these students graduate.
"Sylvia noticed students from low socioeconomic backgrounds were not entering college with a strong skill set," Stokes said. "She wanted to make a change."
Opportunities to Grow
SEP hosts numerous talks and workshops each year that provide safe spaces for underrepresented students to discuss their challenges, learn about career opportunities and collaborate. Students are also presented with leadership opportunities for building professional skill sets.
In addition to academics, the program provides financial aid in the form of scholarships, promotes effective study techniques, and helps students with time management.
SEP also organizes the TC Energy Summer Scholars Academy, a summer bridge experience for diverse graduating high school students who are interested in STEM but may not meet the academic requirements for these majors at UH.
Donna Pattison, NSM assistant dean for student success, wants incoming freshmen to feel comfortable in their new surroundings so that they can focus on academics.
"There's a shock value for many freshmen when they walk into their first college class," Pattison said. "SEP gives students a sense of community to help them adjust to all aspects of college life."
Career Preparation
Students, like Leonardo Rodriguez, a computer science major, are taking advantage of the program's benefits that prepare students for a real job. Rodriguez serves as a facilitator, helping to lead workshops for SEP students in important STEM foundation courses, such as calculus, chemistry and physics. The role, Rodriguez said, also teaches him how to thrive in an office environment.
"As an SEP facilitator, my role is teaching me how to build work relationships with staff members and managers," Rodriguez said.
SEP has also been a lifeline for biology major Chidera Ejiofor. "I honestly don't know where I would be if SEP did not exist," Ejiofor said. "Support from SEP has been my motivation to move forward and be successful in my college career."
Although most students in SEP are majors in NSM, Cullen College of Engineering, or College of Technology, the program offers tutoring and workshop programs for all students enrolled in STEM courses.
For more information about SEP, please visit: https://uh.edu/nsm/scholar-enrichment/
- Chris Guillory, College of Natural Sciences and Mathematics