Hip-hop has long held a special place in Houston's creative and social landscapes. No one is more aware of this fact than author Maco L. Faniel. His book "Hip-Hop in Houston: The Origin and The Legacy" delves into the music genre's rise in the Bayou City and its influence on popular culture.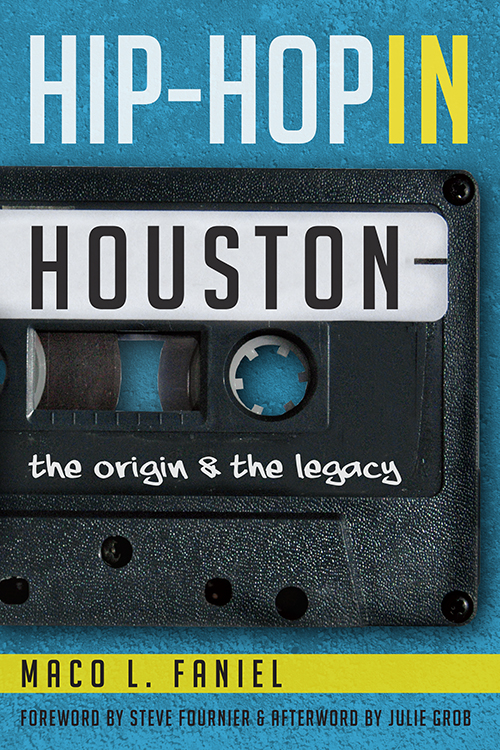 Faniel will host a book talk and signing from 5 – 7 p.m., Oct. 17 at the University of Houston Honors College Commons (second floor of the University's M.D. Anderson Library – Entrance 1 off Calhoun Road). The free event also will include an exhibition of memorabilia from Houston hip-hop pioneers, former promoter and club owner Steve Fournier, and disc jockey Carlos "DJ Styles" Garza.
A writer and blogger, Faniel has contributed articles to the Houston Defender, Regal Magazine and TheLoop21 among other publications. Faniel also served as a keynote speaker for the Texas A&M University M.E.D.A.L.S. Conference and the 10th Annual Community Youth Development Teen Summit. He is currently a first-year doctoral student at Rutgers University. To learn more about Faniel and "Hip-Hop in Houston," visit his website.
Faniel's appearance at the University complements UH Libraries' Houston Hip-Hop collections. Compiled and overseen by UH librarian Julie Grob (who also wrote the afterword for "Hip-Hop in Houston"), the collections include photographs and artifacts documenting the city's music scene. It also includes approximately 1,500 records previously owned by influential artist DJ Screw.
For more details on this event and UH Libraries' Houston Hip-Hop collection, visit this feature on the UH Libraries News site.
About the University of Houston
The University of Houston is a Carnegie-designated Tier One public research university recognized by The Princeton Review as one of the nation's best colleges for undergraduate education. UH serves the globally competitive Houston and Gulf Coast Region by providing world-class faculty, experiential learning and strategic industry partnerships. Located in the nation's fourth-largest city, UH serves more than 39,500 students in the most ethnically and culturally diverse region in the country. For more information about UH, visit the university's newsroom at http://www.uh.edu/news-events/.
###
---