Traveling more than 7.2 million miles and logging 438 hours in space, Dr. Bernard A. Harris Jr. is coming to the University of Houston (UH) Sept. 29 for a lecture and reception in support of his new book titled "Dream Walker: A Journey of Achievement and Inspiration." The event is free and open to the public, and books will be available for purchase and signing.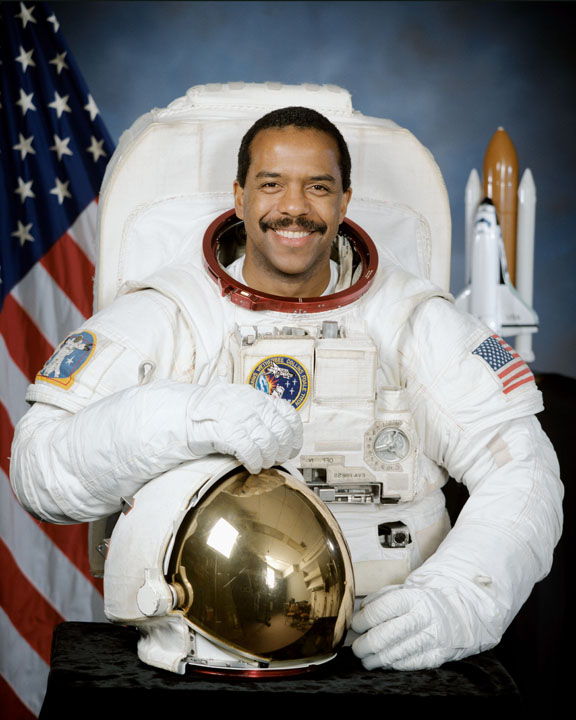 A UH alumnus and the first African American to walk in space, Harris is a former NASA astronaut and served as chief medical officer and payload commander during his tenure. The book chronicles his life, from his humble beginnings in Houston through his meteoric rise to success as a physician, NASA researcher, astronaut, philanthropist and entrepreneur. With two of his four degrees bestowed by UH, Harris also holds an M.D. from Texas Tech.
In "Dream Walker," Harris offers a behind-the-scenes look into the world of NASA that he experienced during two shuttle missions. Leaving behind a successful medical practice in San Antonio and a distinguished career as a NASA researcher, Harris was chosen in 1990 from 6,000 applicants as one of 23 candidates invited to join NASA's 13th class of astronauts. To become a mission specialist, Harris trained with the U.S. Air Force, underwent survival training in extreme environments and parachuted out of planes.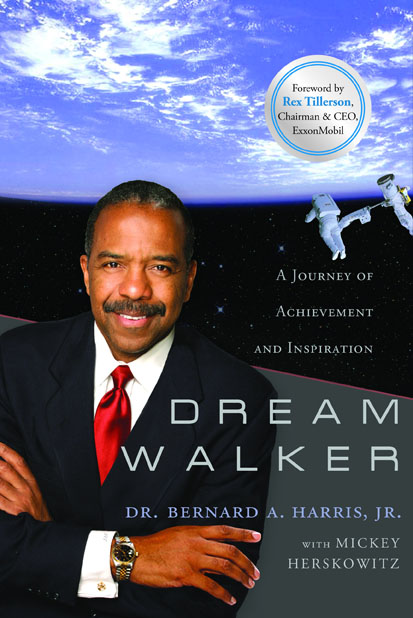 Turning his sights back to Earth, he currently invests his time and effort in community-based initiatives to support education and health through his organization, The Harris Foundation. A passionate education advocate, Harris is dedicated to empowering America's young minds in hopes of inspiring the next generation of explorers. Harris currently serves as president of Vesalius Ventures, a venture capital firm he founded that invests in new health care technologies and companies.
The public lecture will be held at the Elizabeth D. Rockwell Pavilion on the second floor of the M.D. Anderson Library and begins at 7 p.m., with a book signing to follow at 8 p.m. Earlier that afternoon, a closed lecture for UH Honors College students will be held from 4 to 5 p.m., as well as an opportunity for interviews and photos for members of the media from 5:15 to 5:45 p.m. Media are asked to contact Lisa Merkl at
lkmerkl@uh.edu
or 713-743-8192. Those wishing to attend the community lecture are asked to RSVP with the Office of Special Events at 713-743-8962.
WHO:
Dr. Bernard A. Harris Jr.
Astronaut, Author and UH Alumnus
WHAT: 

Lecture and Book Signing for "Dream Walker: A Journey of Achievement and Inspiration"

WHEN: 

Thursday, Sept. 29
5:15-5:45 p.m., Media Availability
6:30 p.m., Doors Open
7-8 p.m., Public Lecture
8 p.m., Book Signing
WHERE:
University of Houston
M.D. Anderson Library – 2nd floor, Elizabeth D. Rockwell Pavilion
Map: http://www.uh.edu/campus_map/buildings/L.php
Off Calhoun Road, Entrance 1
Parking in Welcome Center Garage (http://www.uh.edu/campus_map/buildings/WC.php)

For more information about UH, visit the university's
Newsroom
. 
To receive UH science news via e-mail, sign up for
UH-SciNews
. 
For additional news alerts about UH, follow us on
Facebook
and
Twitter
. 
---