A longtime dean of the University of Houston's College of Optometry (UHCO) recently became a member of an elite group of optometrists inducted into the National Optometry Hall of Fame.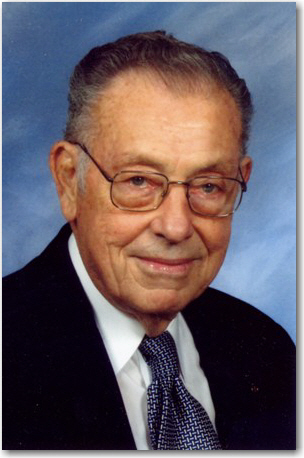 William R. Baldwin, O.D., who was the UHCO dean from 1979 to 1990, was honored with two others – Lester Caplan, O.D., and Gerald E. Lowther, O.D. – during the American Optometric Association (AOA) Optometry's Meeting in Utah June 16. The Hall of Fame is administered by Optometry Cares, a philanthropic and charitable organization committed to expanding eye health and vision care access to everyone in the United States to enhance human performance and quality of life.

"Dean Baldwin is a consummate academic, a principled individual and a man of high ideals," said Earl L. Smith III, O.D., current dean of the UH College of Optometry. "During his tenure as dean, the College of Optometry made great strides. Specifically, the college took critical steps toward becoming a recognized vision research center."

Prior to Baldwin's tenure at UH, he served as dean of the Pacific University College of Optometry and president of the New England College of Optometry. He also served on the board of the Association of Schools and Colleges of Optometry and as its president from 1974 to 1976, as well as chairing various committees within the American Academy of Optometry and the AOA. A 1951 graduate of Pacific University College of Optometry, he additionally has received four honorary degrees.

Baldwin's optometric leadership also took him to Africa to address the issues of river blindness. These experiences led to the establishment of the River Blindness Foundation, for which he served as executive director and, later, chairman for its board of directors. Baldwin was instrumental in forming an optometry school in Poland, as well. Optometry gained greater credibility while he served these causes.

"Although I'd been involved in international missions and education for several years before coming to UH, it was not until Bill and I were colleagues that we shared responsibilities for establishing optometry programs in developing countries," said Jerald W. Strickland, O.D., also a former dean of the optometry college and now the assistant vice chancellor for international studies and programs at UH.

Baldwin was one of Strickland's optometry professors at Indiana University, and they joined forces at UH in 1979 as the dean and associate dean, respectively, of the College of Optometry. Additionally, Baldwin was a member of a small group of visionaries who participated in a famous, yet secretive, meeting at LaGuardia Airport in 1968, when the direction of the profession was dramatically changed. To many historians, it was the defining moment when optometry began its change from a purely vision care profession to a health care profession.

"He has a passion for the optometric profession and often went 'against the grain' to accomplish his goals, but always for the public's good," Strickland said. "Bill Baldwin was a mentor to me and, for that, his humanity and gracious understanding, I am most thankful."
###
Editorial Note: A high-resolution photo of Bill Baldwin is available to media by contacting Lisa Merkl.

About the University of Houston
The University of Houston is a Carnegie-designated Tier One public research university recognized by The Princeton Review as one of the nation's best colleges for undergraduate education. UH serves the globally competitive Houston and Gulf Coast Region by providing world-class faculty, experiential learning and strategic industry partnerships. Located in the nation's fourth-largest city, UH serves more than 38,500 students in the most ethnically and culturally diverse region in the country.

About the UH College of Optometry
Since 1952, the University of Houston College of Optometry (UHCO) has educated and trained optometrists to provide the highest quality vision care. One of only 20 optometry schools in the country, UHCO offers a variety of degree programs, including Doctor of Optometry (O.D.), a combined Doctor of Optometry/Doctor of Philosophy (O.D./Ph.D.), Master of Science (M.S.) and Doctor of Philosophy (Ph.D.). UHCO serves an average of 36,000 patients a year through The University Eye Institute and its satellite clinics.

For more information about UH, visit the university's Newsroom.

To receive UH science news via e-mail, sign up for UH-SciNews.

For additional news alerts about UH, follow us on Facebook and Twitter.




---