Barbara Bush
The election of Barbara Bush's husband as the 41st President elevated the plain-spoken, faux pearl wearing, distant relative of President Franklin Pierce to First Lady from January 20, 1989 to January 20, 1993. Along with the endless entertaining and public ceremonies, she went to soup kitchens, homeless shelters, and senior centers. She participated in events supporting worthy causes from veterans' hospitals, to teen pregnancy programs and the Boys & Girls Clubs.
Notably at the time, Mrs. Bush visited facilities for AIDS victims, held infected babies and hugged adults. In so doing, she helped erase the stigma of that disease, and encouraged her husband's administration to increase funding for AIDS research and treatment.
After leaving Washington, Mrs. Bush continued to volunteer her time to worthy causes and help others. Her Foundation for Family Literacy, from which she stepped aside in 2012, has raised and awarded over $110 million to create or expand family literacy programs in all 50 states and the District of Columbia. She also served as AmeriCares ambassador-at-large; a Mayo Clinic Foundation board member; and a supporter of organizations including the Leukemia Society of America, the Ronald McDonald House, and the Boys & Girls Club of America.
Several schools, libraries and parks have been named for Mrs. Bush, including middle schools in San Antonio and Irving, Texas, and elementary schools in Houston, Texas, the Dallas suburb of Grand Prairie, Texas, and Mesa, Arizona. Also bearing her name is the Barbara Bush Children's Hospital at Maine Medical Center in Portland.
Mrs. Bush chronicled her life's story in two autobiographies: "Barbara Bush: A Memoir" (1994), which covered her life through her husband's term in office; and "Reflections" (2003), which focused on life after the White House and her first son's ascension to the presidency. A Memoir was re-released with updated introductions by her children in 2015 to coincide with Mrs. Bush's 90th birthday.
The Barbara Bush Houston Literacy Foundation was established in 2013 as a charitable organization focused on improving the quality of life for Houston residents through the power of literacy. The Foundation is charged with deepening awareness of literacy and intensifying the services and support available in the city through funding, volunteers, and services.
On Friday, March 4, 2016, Barbara Bush was inducted as a Founding Member of Mu of Texas at the University of Houston Phi Beta Kappa.  
Jane Morin Cizik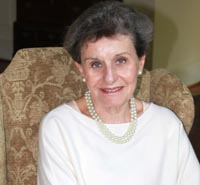 Jane M. Cizik is a 1983 graduate of the University of Houston where she was taught by founding Dean Ted L. Estess as a member of the University Honors Program (now the Honors College).  She earned a Bachelor of Arts degree in Spanish in 1983.  
In 1992, with the help of Founding Dean Ted Estess, she created The Great Conversation, an annual, award winning event that is both seminar and dinner party. The Great Conversation invites guests to engage in thoughtful dialogue on table topics in literature, religion, the arts, public policy, history, education, and the sciences, bringing the university and the city together.  Proceeds from The Great Conversation provide scholarships for high-performing students across campus and support for undergraduate programs and faculty. In 1994, The Great Conversation was awarded the Outstanding Fundraising Program Award by the Houston chapter of the National Society of Fundraising Executives.  
Jane Cizik values a high quality liberal arts education and has shown her support by serving as chairman of the Honors College Advisory Board, honorary chair of The Great Conversation, endowing the Jane Morin Cizik Chair of Humanities in the Honors College, and creating with her husband the Robert and Jane Cizik Foundation. 
On Friday, March 4, 2016, Jane Morin Cizik was inducted as a Founding Member of Mu of Texas at the University of Houston Phi Beta Kappa.
The Honorable William P. Hobby, Jr.
William "Bill" Hobby, Texas' lieutenant governor for 18 years, served in that office longer than any other person elected to it. When he was first sworn into office in 1973, Bill Hobby continued a family association with the Texas Senate covering three generations and spanning more than a century. His grandfather, Edwin Hobby, was a state senator from 1874 to 1879. Hobby's father, William Pettus Hobby, Sr., was the state's 24th lieutenant governor, serving from 1915 to 1917, when he became governor.
Bill Hobby was born in Houston on January 19, 1932. After attending Rice University and receiving his degree in 1953, he entered the United States Navy and served for four years in naval intelligence. Subsequently, he joined the staff of the Houston Post, at the time published by his father, and advanced through several editorial positions.
As his father's health declined, Hobby assumed increased managerial responsibilities for the newspaper company and became executive editor and president of the company in 1965. He served as president of the Post for nearly 20 years, until the sale of the family-owned newspaper in 1983.
Hobby received his initial experience in state government as senate parliamentarian of the 56th Legislature under Lieutenant Governor Ben Ramsey in 1959. Later, during the presidential administration of Lyndon B. Johnson, he was named to the Presidential Task Force on Suburban Problems and to the National Citizens Advisory Committee on Vocational Rehabilitation. In 1969 Hobby was appointed to two state-level posts. As public member and chairman of the Senate Interim Committee on Welfare Reform, he headed an extensive review of the state's welfare system. He also was named to the Texas Air Control Board. In 1971 Hobby resigned from the Texas Air Control Board to run for lieutenant governor. He was elected in 1972 and presided over the Senate of the 63rd Legislature, where, as chairman of the Legislative Budget Board, he promoted policies to improve the state's budget-making process, including zero-based budgeting and the use of fiscal notes to determine the fiscal impact of a bill before its passage.
In 1972 a constitutional amendment was adopted lengthening the term of office for lieutenant governor from two to four years. Beginning in 1974, the year this change became effective, Hobby was reelected to four four-year terms. During his tenure in office, Hobby chaired the special advisory committee known as the Hobby-Clayton Commission, which recommended the Texas Sunset Act to improve economy and efficiency in state government. He also was a member of the Select Committee on Public Education from 1983 to 1984; the committee's recommendations led to the reform of public education in Texas.
In addition to serving as Texas Lieutenant Governor (1973-91), Hobby has served as the Sid Richardson Professor, LBJ School of Public Affairs in Austin (1991-5); University of Houston System Chancellor (1995-7); and Commissioner of the Texas Parks and Wildlife Department (1993-94). He has also sat on the boards of Rice University (1989-93); University of Houston (1969-9), Southwest Airlines (1990-2007), and St. Edward's University (1990-95). Hobby is currently the Radoslav Tsanoff Professor at Rice University (1989-present); Board Chairman of Hobby Communications; and Trustee of the LBJ Foundation
On Friday, March 4, 2016, William P. Hobby was inducted as a Founding Member of Mu of Texas at the University of Houston Phi Beta Kappa.  
Jarvis V. Hollingsworth, JD
Jarvis V. Hollingsworth was appointed to the UH System Board of Regents in 2009 by Governor Rick Perry and will serve through August 31, 2015. For fiscal year 2013, he served as Chairman of the Board of Regents. For fiscal year 2014-2015, he served as immediate past chairman to the UH System Board of Regents, chair of the Endowment Management Committee, vice chair of the Facilities, Construction and Master Planning Committee, as well as a member of the Finance and Administration Committee and a member of the Executive and Compensation Committee in until his term expired on September 21, 2015. 
Hollingsworth is a lawyer and a Partner in the Business and Regulatory Section of the law firm of Bracewell & Giuliani LLP in Houston. He is head of the Public Entities practice group and serves on the firm's Finance and Political Action committees. A native of Fayette, Alabama, Hollingsworth received a Bachelor of Science degree from the U.S. Military Academy at West Point and his Juris Doctorate from the UH Law Center. Hollingsworth is former chairman of the board of trustees of the Teacher Retirement System of Texas and served on the boards of directors of the Texas Growth Fund, the Lehman Brothers Private Equity Advisory Board and the State Bar of Texas.
Hollingsworth has been repeatedly named a Texas Super Lawyer by Texas Monthly magazine, and Black Enterprise magazine has recognized him as one of the "75 Most Powerful Blacks on Wall Street." He received the UH Black Alumni Association's 2007 Outstanding Achievement Award and the UH Law Alumni Association's 2006 Private Sector Achievement Award. He is a former director of the UH Alumni Association.

Prior to his legal career, Hollingsworth served as a captain on active and reserve duty in the U.S. Army, serving as a platoon leader, executive officer, and aide-de-camp to a major general. He was awarded the Meritorious Service Medal for his service.
On Friday, March 4, 2016, Jarvis V. Hollingsworth was inducted as a Founding Member of Mu of Texas at the University of Houston Phi Beta Kappa.  
Renu Khator, PhD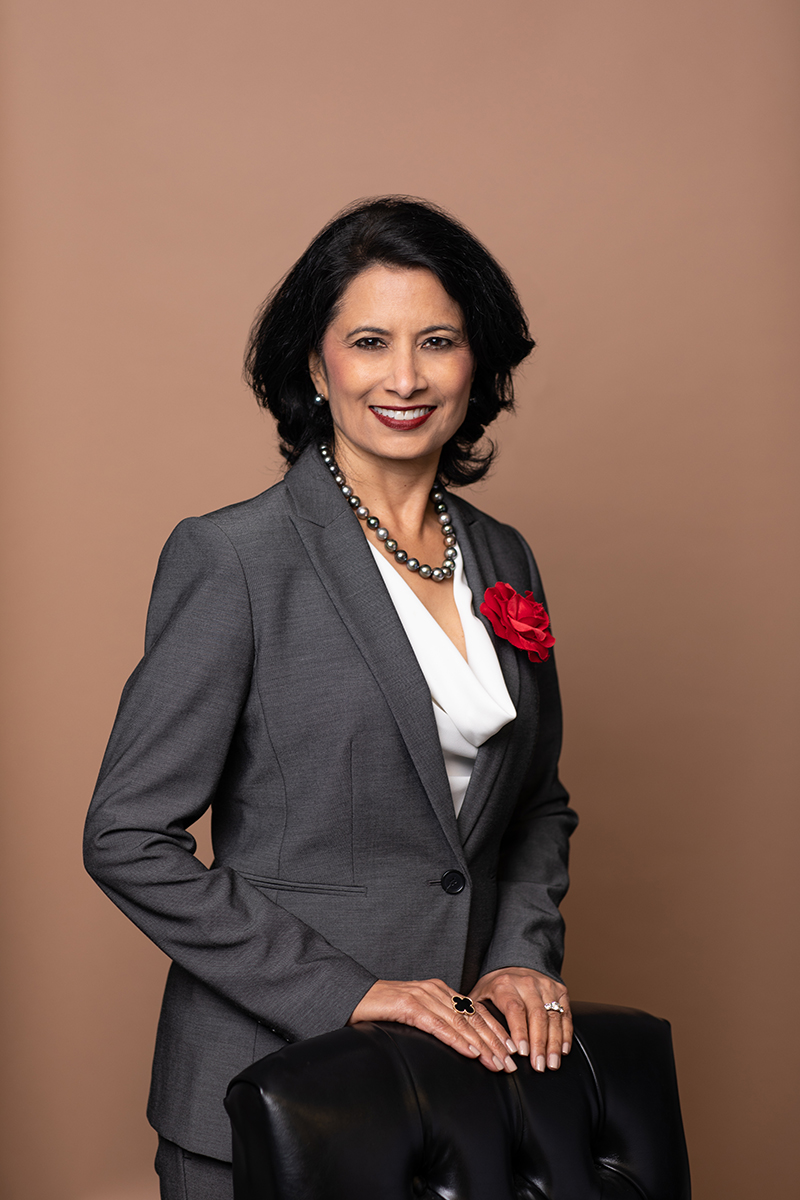 Renu Khator is in her second decade as president of the University of Houston, having assumed the post, as well as the UH System's chancellorship, in January 2008.

 UH, the largest and oldest of the four UH System universities, enrolls more than 46,000 students, offers 261 degree programs and awards nearly 10,000 degrees each year. During her tenure, UH has experienced record-breaking research funding, enrollment and private support, highlighted by the "Here, We Go" campaign which surpassed its $1 billion goal in February 2019, eighteen months ahead of the campaign's scheduled completion.

Born in Uttar Pradesh, India, she earned her bachelor's degree at the University of Kanpur, and her master's and Ph.D. degrees in political science and public administration from Purdue University. Prior to her appointment at UH, she was provost and senior vice president at the University of South Florida, capping a 22-year career at that institution.

Her current international, national and state appointments include, among others, member of the Board of Governors of the NCAA, member of the Board of Directors of the NCAA Division I, member of the Board of Directors of the American Athletic Conference (which she chaired from 2017 to 2019), member of the Indian Prime Minister's Empowered Expert Committee, member of The Philosophical Society of Texas and Chancellor Representative on the Executive Committee of the Texas Council of Public University President and Chancellors. She has been inducted into the Texas Women Hall of Fame.

Locally, she is a member of the Advisory Board of the Texas Medical Center, the Greater Houston Partnership and the Board of Advisors of the Indian American Chamber of Commerce of Houston, among others.

She is the former Chair of the American Council on Education and the Federal Reserve Bank of Dallas, and was a member of the Board of Directors of the Business-Higher Education Forum, the Indian Prime Minister's Global Advisory Council and the U.S. Department of Homeland Security's Academic Advisory Council and the NCAA Division I Presidential Forum, among others.

Among the institutional accomplishments Khator is most proud of are the elevation of UH to Tier One status in 2011, being awarded a Phi Beta Kappa chapter in 2015, establishing a College of Medicine in 2018 and improving graduation rates 10 points in 10 years. 
Ralph S. O'Connor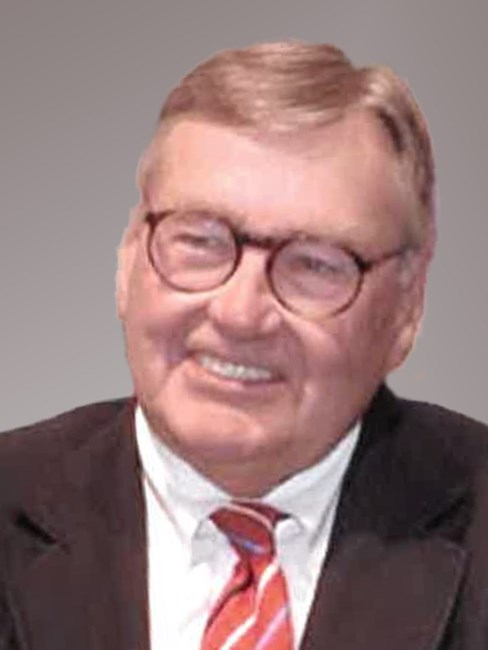 A veteran of the Army Air Force and a 1951 biology graduate of Johns Hopkins University, O'Connor is known for civic, educational, and philanthropic endeavors. He served as chairman of the board of Oldfields School in Maryland and on the Johns Hopkins board of trustees from 1969 to 1975. In 1981 he received the JHU President's Medal for exemplary service. He also served as a trustee of Rice University twice, from 1976-­‐1988 and 1994-­‐96. O'Connor is a member of the President's Circle of the National Academy of Sciences, the National Academy of Engineering, and the Institute of Medicine; he was also a trustee of the National Foundation for the Advancement of the Arts. He has established a named scholarship for undergraduates at the Krieger School of Arts and Sciences at Johns Hopkins and endowed professorships in arts and sciences at Rice and the University of Houston.
On Friday, March 4, 2016, Ralph S. O'Connor was inducted as a Founding Member of Mu of Texas at the University of Houston Phi Beta Kappa.  
Carroll Robertson Ray, JD
Carroll Robertson Ray is a native Houstonian. She attended Lamar High School and Northwestern University in Evanston, Illinois. After college and raising her family, Carroll received her Doctor of Jurisprudence from the University of Houston Law Center where she was an editor of the Law Review and a member of the Order of the Coif. Carroll is currently Of Counsel for Andrews Kurth with a specialty in Trust and Estates and Tax-Exempt Organizations. She is also the proud owner of Meadowlake Pet Resort. 
Carroll was appointed to the University of Houston System Board of Regents on February 5, 2008 and served as Chair of the Board beginning in 2010 until August 31, 2011 when her term expired.
Carroll was raised in a family tradition of community service. Her grandfather, Hugh Roy Cullen, helped found the University of Houston and the Texas Medical Center, contributing significant financial support, as well as time, to the performing arts in Houston. Her parents, Wilhelmina Cullen Robertson Smith and Corbin James Robertson were also active supporters of many Houston institutions. Following the Cullen-Robertson family tradition, Carroll served as the first woman to be named Chair of the Board of the Houston Museum of Natural Science, and Founder & Chair of the Children's Assessment Center, the nationally recognized public partnership serving child victims of sexual abuse. Former Texas Governor Rick Perry appointed her to the Board of Regents for the University of Houston System, where she was elected Chair. She serves as Vice-Chair of the Cullen Trust for the Performing Arts, and sits on the boards of the Houston Ballet, the Houston Museum of Natural Science, and the Texas Children's Hospital Advisory Board, among others.  

On Friday, March 4, 2016, Carroll Robertson Ray was inducted as a Founding Member of Mu of Texas at the University of Houston Phi Beta Kappa.
Lillie T. Robertson
Ms. Robertson received a Bachelor of Fine Arts degree from Carnegie Mellon University, a Master of Arts Degree from New York University, and a Master of Fine Arts in Creative Writing from New Mexico State University.  
Committed to making Houston a city of distinction for literary achievement, Ms. Robertson serves on the board of the Houston Public Library and has served on the board of Inprint, a non-profit organization devoted to the advancement of literary arts in Houston since 1996. She served as co-chair of the Inprint Literacy Capital Campaign, which raised $4.5 million for Inprint's community reading and writing programs and the University of Houston Creative Writing Program. This provided the Houston's renowned creative writing program with nine student fellowships and three faculty chairs, including the first African American chair in creative writing. 
Active in the arts and theatre throughout her life, Ms. Robertson had an early career as an actress and playwright while living in New York. She performed in several plays directed by her former husband, John Roach, including The Guardsman in 1980 and Moose Murders in 1983.
On Friday, March 4, 2016, Lillie Robertson was inducted as a Founding Member of Mu of Texas at the University of Houston Phi Beta Kappa.
Wilhelmina Robertson
Beth Robertson, who has served on the Welch board since 2004, is president of two real estate companies, Cockspur, Inc., Houston, and Westview Development, Inc., Austin, and is chair, board of managers for Living Spaces Furniture LLC. Robertson also serves on the advisory board of Amegy Bank of Texas.
Active in civic life, Robertson previously chaired the Board of Regents for the University of Houston System, is board chair for The Cullen Trust for Health Care, a trustee of The Cullen Foundation, and was a founding board member of the Greater Houston Community Foundation. Her volunteer work also spans leadership positions with The University of Texas Health Science Center, James A. Baker III Institute for Public Policy at Rice University, Houston Wilderness, and the Harris County Healthcare Alliance.
Her contributions have been recognized with multiple honors and awards, including the UH President's Medallion, Outstanding Community Volunteer Fundraiser, UH Alumni President's Award, and being named first YWCA Carol Sterling Masterson Woman of the Year, among others.
A Houston native, Robertson holds a bachelor's degree in the Classics from the University of Texas at Austin.
On Friday, March 4, 2016, Beth Robertson, was inducted as a Founding Member of Mu of Texas at the University of Houston Phi Beta Kappa.
Welcome Wilson, Sr.
Mr. Wilson Sr., is a long-time Houston Real Estate Developer, beginning with Jamaica Beach and Tiki Island in Galveston, in the 1950's. He is Chairman of Welcome Group, LLC.
His honors include: Inducted into Texas Business Hall of Fame, received Lifetime Achievement Award from the Houston Business Journal; received Honorary Doctor's degree from the University of Houston.
He is a director and Higher Education Chairman of the Greater Houston Partnership. Mr. Wilson, Sr. served as Chairman of the University of Houston Board of Regents 2007–2010. He is now Chairman of its UH Political Action Committee.
During his time at the University of Houston, Welcome Wilson, Sr., wrote for The Cougar, where his entrepreneurial drive led him to become the business manager and the highest paid student on campus, making $1 an hour.  This experience reinforced Wilson's view that people should be willing to do what others are unwilling to and led to his selection as One of Ten Outstanding Students at the University of Houston. His philanthropy at the University includes supporting the campaign to rename the UH School of Communication for Jack J. Valenti, supporting the UH M.D. Anderson Library with an endowment gift in memory of his brother Jack, naming the Joanne Guest Wilson gallery in Blaffer Art Museum in honor of his wife, the Welcome W. Wilson Endowment, and the Welcome Wilson Houston History Collaborative.  
He owned two Houston banks, was Chairman of an American Stock Exchange company and owned 10% of the Houston Astros baseball team.
He served in the Executive Office of the President under Eisenhower and Kennedy and witnessed the Atom bomb test in Nevada and Hydrogen Bomb test at Bikini Atoll in the Pacific.
Mr. Wilson, Sr. served as Special Ambassador to Nicaragua under LBJ, and he was a naval officer in Japan in the Korean War. He married his college sweetheart on graduation day from UH, in 1949.
On Friday, March 4, 2016, Welcome Wilson Sr., was inducted as a Founding Member of Mu of Texas at the University of Houston Phi Beta Kappa.