UH Reaches Double-Digits Again for Fulbright
By Martha S. Hayes
May 24, 2021 
Ten recent graduates and alumni from the University of Houston received Fulbright grants for the 2021-2022 academic year. The recipients will conduct research and teach English in the Czech Republic, France, Germany, Japan, Latvia, Mexico, South Korea, Spain, and Turkey. Five UH students were also named Alternates. 
"As the borders begin to reopen, it is increasingly important that Americans reconnect with the world. UH has some of the finest students who will represent not just our great University, but also our great city," said Paula Myrick Short, UH senior vice president for academic affairs and provost. "I am proud of the vibrant Fulbright culture that we are continuing to build at the University of Houston."
This year's results further demonstrate UH's emergence as a Fulbright powerhouse. It marks the second time in three years that 10 or more UH students have earned Fulbright grants in the same application cycle. Since 2018, 36 UH students have been named Fulbrighters. To put that in perspective: UH received a total of 35 Fulbrights in the years between 1966 and 2017. 
The 2021-2022 cycle was the most competitive application year for Fulbright on record. Due to the cancellation of many programs last year because of the pandemic, Fulbright evaluated both current and previous applicants when awarding this year's grants. As a result, the number of applications increased by 11.9 percent 
"UH Fulbright applicants demonstrated incredible resilience. Despite the stiff competition, uncertainty caused by the pandemic, and remote advising, more UH students applied for Fulbright program than ever before (46) and UH recorded one of its largest recipient cohorts in school history," said Ben Rayder, director of the Office of Undergraduate Research and Major Awards. "I am so excited for the newest cohort of UH Fulbrighters who will have transformative experiences on their grants abroad." 
The Fulbright U.S. Student Program is the flagship international educational exchange program sponsored by the U.S. government and is designed to build relations between the people of the United States and the people of other countries. The Fulbright is funded through an annual appropriation made by the U.S. Congress to the U.S. Department of State. Participating governments and host institutions, corporations, and foundations around the world also provide direct and indirect support to the program, which operates in over 160 countries worldwide, with the aim of solving global challenges. 
Since the Fulbright program's establishment in 1946, more than 400,000 students, scholars, teachers, artists, and scientists have been given the opportunity to study, teach and conduct research, exchange ideas, and contribute to finding solutions to shared international concerns. 
This year's Fulbright recipients come from five colleges at UH: the College of Liberal Arts and Social Sciences (CLASS), College of Natural Sciences and Mathematics (NSM), Bauer College of Business, College of Education, and the Cullen College of Engineering.
Meet the 2021-2022 Fulbright Recipients from UH: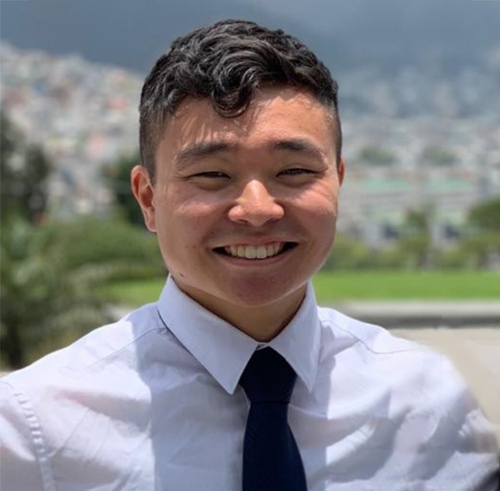 Jongsang Ahn is a 2018 graduate of the Honors College and the College of Liberal Arts and Social Sciences with a communication disorders major and English minor. He found his passion for education as a Bonner Leader working in various tutoring and mentoring projects. After graduation, he worked Teaching English as a Foreign Language (TEFL) in Chile through the English Opens Doors Program, a United Nations Development Programme initiative project. He then went on to work as a TEFL teacher in Ecuador as a Peace Corps volunteer in a small town on the coast of the country. Upon his return to the states due to the COVID-19 pandemic, he started volunteering with the International Rescue Committee as a youth tutor, helping tutor recently immigrated students using both English and Spanish. As a Jaffe Peace Corps Fellow at Teachers College, Columbia, Ahn is pursuing his Master of Arts in Teaching in English education to become a public educator in New York. As a first-generation Korean American immigrant, he relishes the opportunity to reconnect with his culture. Most importantly, he looks forward to using his time as a Fulbright English Teaching Assistant to learn from the South Korean education system and the hard-working teachers and students of the country to improve his own pedagogical knowledge.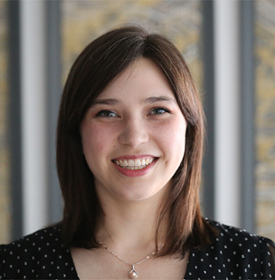 Parker Carwile is a graduate from Louisiana Tech University with a Bachelor of Arts in English Literature and a recent graduate from University of Houston with a Master of Education degree. At the beginning of the pandemic, she became an 11th grade English teacher at Channelview High School, teaching roughly 170 students both virtually and face to face. She simultaneously cultivated and sustained her tremendous love of Korean language and culture while working closely with the Houston Korean Education Center in addition to her teaching job. Now, as a recipient of the Fulbright English Teaching Assistant award in South Korea, Carwile will marry her two greatest passions: teaching English and connecting with Korean communities. Her goal is to create more meaningful relationships with students through cultural exchange and become a bridge for the United States and South Korea in the field of education.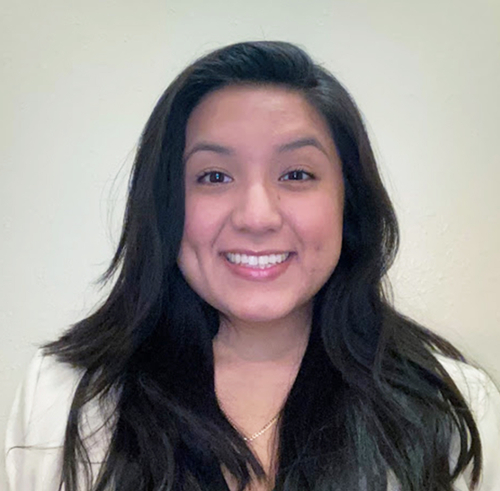 Ashley Cruz is a graduating senior majoring in biology from the College of Natural Sciences and Mathematics and a minor in medicine and society from the Honors College at the University of Houston. As a first-generation Mexican-American, her experiences have driven her to advocate for underserved communities. After spending a summer in Amman, Jordan, working with the Jordan Health Aid Society and learning about refugee and immigrant health, Cruz's commitment to public service solidified. She has since worked closely with several public service-oriented organizations. She served as a census leader and voter advocate with Mi Familia Vota, a national civic organization that promotes Latino allyship to promote social and economic justice. Cruz expanded on this work by interning with Culture of Health — Advancing Together (CHAT), a non-profit that matches immigrants and refugees in Gulfton with essential resources, where she facilitated census engagement and computer literacy. Her experience working as certified nursing assistant has propelled her to pursue a Master of Science degree in physician assistant studies specialized in psychiatry, where she wants to continue working with underserved populations. By pursuing a Fulbright English Teaching Assistant in Mexico, Cruz hopes to better understand the origins of the Hispanic community to more effectively engage in conversations that address misconceptions between the two cultures.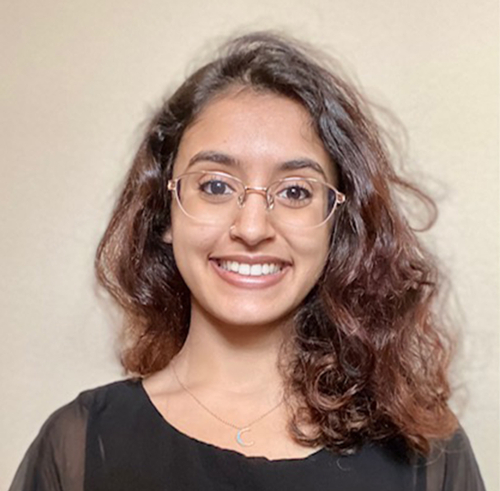 Maham Gardezi, a biomedical engineering major in the Cullen College of Engineering with a minor in the Phronêsis program in the Honors College, served in the UH Bonner Leaders Program where she was introduced to the inequities in education and helped lead a program for ACT mentoring at KIPP Sunnyside High School. Passionate for community health and education, Gardezi received her Community Health Worker Certification in 2019 and has written curriculum while working as a project head for the Program Engagement Encouraging Rising Students (PEERS) program. Gardezi has also conducted neuroscience research under Associate Professor Bhavin Sheth from the University of Houston and Ian Mendez under the SMART-MIND program at The University of Texas at El Paso. She realized her passion to continue working with communities in the PHARIS program and will be serving as an English Teaching Assistant in Latvia.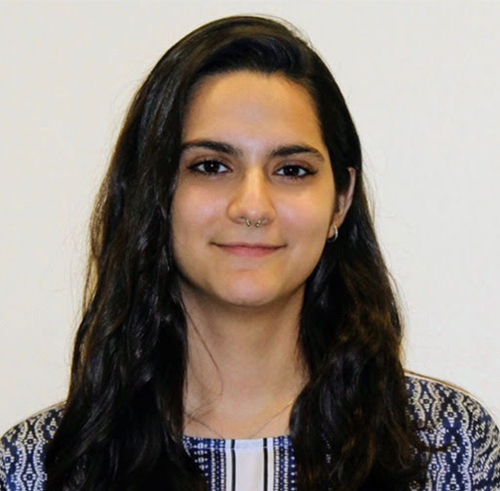 Ana Belén Gutiérrez is a graduating senior obtaining her degree in mathematics from the College of Natural Sciences and Mathematics with teachHOUSTON, a minor in Spanish and the Global Citizens Credential. During her undergraduate career, she has been very active in teachHOUSTON, having held various leadership roles within its Student Society, including professional development chair and vice president.Gutiérrez has also been very involved with teachHOUSTON summer camps, serving as a curriculum developer for the Equinor Summer STEM Camp and a team lead for the teachHOUSTON STEM Interactive, the first virtual summer camp of its kind. In the summer of 2018, Gutiérrez received the International Education Scholarship to go on a faculty-led study abroad trip to Peru. She also spent a semester during fall 2019 in Chile and Argentina studying comparative education and social change through School for International Training (SIT) Study Abroad with the SIT Full Tuition scholarship. Since then, she has served both as an alumni mentor with SIT and as a global guide on the UH campus. Gutiérrez has also served as a Research, Innovation and Scholarly Engagement mentor with her home school district of Pearland ISD since spring 2019 and is currently student teaching at a high school in Alvin ISD. She will be spending nine months in the Spanish region of Galicia serving as an English Teaching Assistant through the Fulbright Program. Gutiérrez plans to apply her global perspective of education in the mathematics classroom through inquiry-based, student-centered lessons when she returns to Houston.


Hamad Khan is a recent graduate from the University of Houston with a Bachelor of Business Administration in Management, a Bachelor of Arts in Strategic Communication, and a Minor in Arab Studies. As a Teaching Assistant with the University of Houston's Language and Cultural Center (LCC), a former President of UH's Arabic Club, and a Global Guide with the Learning Abroad Office, Khan actively promoted an environment of cultural exchange and global awareness within the UH community. His journey through undergraduate studies led him to various opportunities and accomplishments such as, studying abroad in Jordan with the help of the Benjamin A. Gilman International Scholarship, receiving the 'Excellence in Middle Eastern Studies' award from the MESP, studying abroad in Turkey and Tunisia with the Honors College, receiving a Leadership award for 'Inclusion and Advocacy' from the University of Houston, and recently - studying virtually abroad in Morocco through the Critical Language Scholarship (2020). Additionally, with fluency in several languages including Turkish and Urdu, Khan seeks to use language as a tool to build a mutual understanding across the international sector. His vast experiences have expanded his academic and professional goals, increasing his global interest not only in the Middle East, but also to West, Central and South Asia. This year again, Khan has been awarded the Critical Language Scholarship, and looking forward he plans to pursue a career in diplomacy, seeking to one day serve as a U.S. Foreign Service Officer.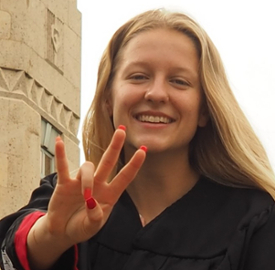 Olivia Lee graduated summa cum laude from the University of Houston in May 2021 with a dual degree in biochemistry and world cultures and literatures with a concentration in German. She also earned a minor in chemistry. While at the University of Houston, Lee played as a forward for the UH women's soccer team. She traveled to the Galápagos Islands and discovered her passion for marine biology and sustainability through working on conservation research projects. Lee participated in the Houston Early Research Experience (HERE), worked as a biology peer facilitator and served as a German tutor for the modern and classical languages department. She strengthened her German language proficiency and enthusiasm for learning about German culture through challenging coursework with the help of the UH German faculty. She received the German Studies Excellence Award and the Max Freund Award in recognition of her accomplishments in German. During the 2021-2022 academic year, Lee will work as an English Teaching Assistant in Germany. Lee hopes to gain insight into the German perspective on conservation, sustainability and education. Looking forward, she plans to attend graduate school to study marine biology and use what she learned from her Fulbright experience to contribute to environmental conservation efforts.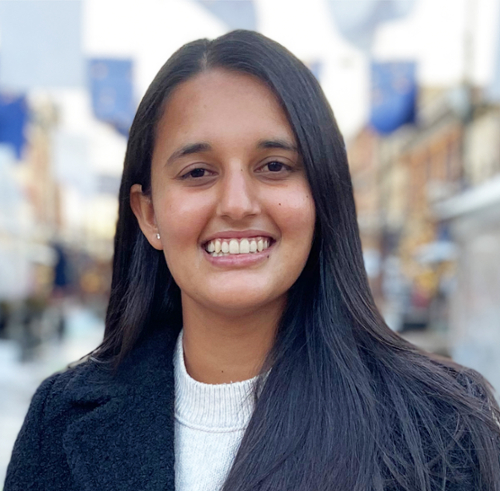 Shailee Modi is a graduating senior majoring in biology in the College of Natural Sciences and Mathematics and with two minors in the Honors College in medicine and society and leadership studies. She spent her time at the University of Houston serving her community and preparing for her goal of becoming a physician. Through the Science Mentoring for a Richer Tomorrow service project, she discovered her passion for teaching and mentoring students. Modi also sought to step outside her comfort zone by studying abroad in the Galápagos Islands, which grew her desire to travel and experience different cultures. As an English Teaching Assistant in the Czech Republic, Modi hopes to improve her intercultural communication skills and learn more about how the Czech education system tackles inequality. Looking forward, she plans to attend medical school to continue serving others and working with diverse communities.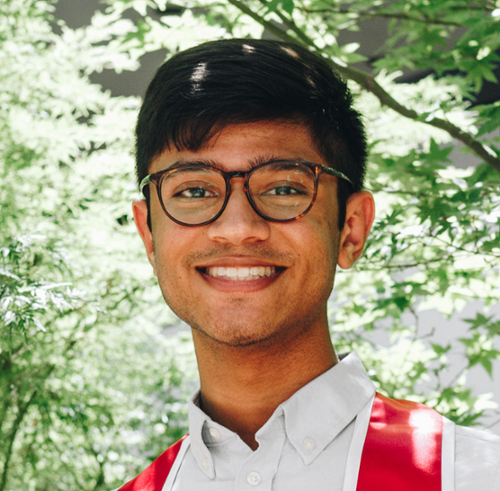 Saajan Patel is graduating spring 2021 with a bachelor's degree in anthropology from the College of Liberal Arts and Social Sciences and minors in both French and English. Fascinated by the French language and global francophone cultures, he uses the intersection of his studies to investigate language in the post-colonial era. His interest in community-building also inspired him to co-found the University's French Club, where students can unite to practice their skills and share favorite media finds. In preparation for teaching English in a high school outside of Paris, Patel has taken courses about teaching ESL and improved his French skills through internships. After completing his Fulbright, he will continue to pursue work in the field of teaching, particularly English language acquisition.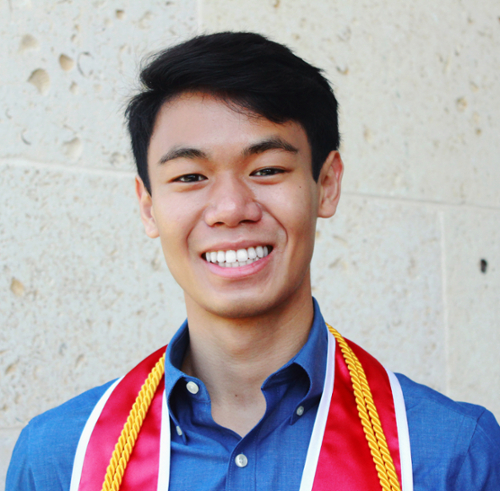 Carl Suerte is a December 2020 graduate in biology with a minor in chemistry from the College of Natural Sciences and Mathematics. Throughout his undergraduate career, he has studied the molecular basis of complex behaviors in fruit flies under the mentorship of Associate Professor Brigitte Dauwalder. In 2018 and 2020, he received the Summer Undergraduate Research Fellowship and the Provost's Undergraduate Research Scholarship, respectively, to fund his endeavors with the Dauwalder group. When Suerte was a sophomore, he was awarded a grant to research at the University of Tokyo through the Houston Scholars Program. There, as a member of Robert Campbell's laboratory, he worked on developing tools for the real-time imaging of brain cell metabolism. While working with a diverse, international group, he was inspired to continue conducting research at an international level and applied for a Fulbright grant to resume his research at UTokyo. When Suerte returns to the Campbell Lab through the Fulbright Program, he will work towards developing a high-performance tool to image a metabolic pathway implicated in neurodegeneration. Following the Fulbright Program, he plans to pursue postgraduate education and continue researching metabolism's role in disease.
---
The Fulbright U.S. Student Program at the University of Houston is administered through the Office of Undergraduate Research and Major Awards. Prospective candidates should contact Ben Rayder (btrayder@Central.UH.EDU) for more information and if seeking an endorsement through UH.