UH Has Another Record-Breaking Year for Critical Language Scholarships
By Jillian Holden
April 12, 2021
Despite the challenges of virtual learning, the University of Houston set a new record for recipients of the Critical Language Scholarship (CLS). Nine exceptional UH students of various fields were recognized CLS honorees during the 2020-2021 academic year, an increase of almost 50 percent from last year. This year, five students were selected to study Arabic through the Critical Language Scholarship. The other four awardees were for Russian, Urdu and Mandarin.
Ben Rayder, director of the Office of Undergraduate Research and Major Awards, was impressed with the resilience of this year's applicant cohort and the work of Nimra Zubair, Graduate Assistant. "UH applicants demonstrated an incredible level of commitment to their applications. I think this is an indication of how much UH has developed a culture for applying to national fellowships, and CLS, specifically. I give much of the credit to Nimra, a CLS alum herself, whose energy and expertise provided a whole new dimension to the type of advising that we were able to provide the candidates." 
CLS plays an important role in preparing students for the 21st century's globalized workforce. A fully funded summer experience for students of all academic majors, CLS is part of a government initiative strategically focused on increasing the number of Americans with foreign language proficiency, particularly in languages that are critical to national security, diplomatic relationships and economic prosperity.
Supported by the U.S. Department of State, CLS is an intensive, overseas language and cultural immersion program. For 8-10 weeks students will be focused on one of 15 critical languages considered to be in high demand for language professionals. The scholarship will offer in-depth language instruction and structured cultural enrichment experiences designed to promote rapid language development.
For more information about the recipients, check out their biographies below.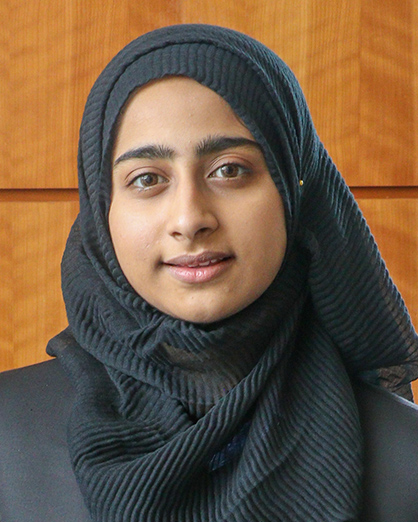 Kainat Aziz is a third-year psychology student with minors in biology and business management and leadership. Various leadership involvement and experiences as a pre-med student have strengthened her passion to study medicine. She participated in the Academic Associates Program for two consecutive semesters at the Texas Children's Hospital which sparked her interest in conducting medical research in the future. After completing her undergraduate degree, she plans to pursue medical school. Aziz will be studying Urdu this summer through CLS.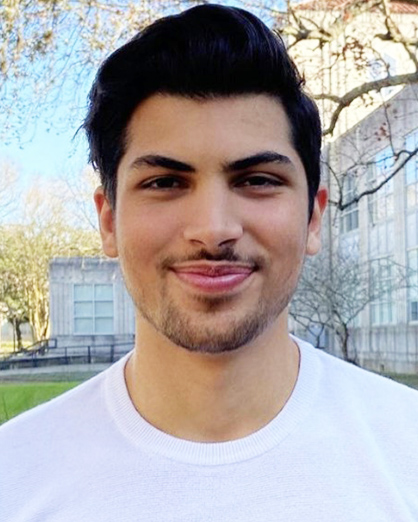 Omar Harb is a junior double majoring in the College of Natural Sciences and Mathematics and minoring in Arabic studies. Coming from the Middle East, Harb has tried to strengthen his linguistic efforts further and expand on his knowledge of his home region by taking up an Arabic studies minor. He co-founded a non-profit organization named "One Small Step" to help combat the effects the COVID-19 pandemic has had on his local community in Houston. He plans to begin an initiative aiming to help underserved Arab American youths. Through the Critical Language Scholarship, Harb intends to sharpen his Arabic linguistic skills and draw on his experience to aid the Arab American community on campus and beyond.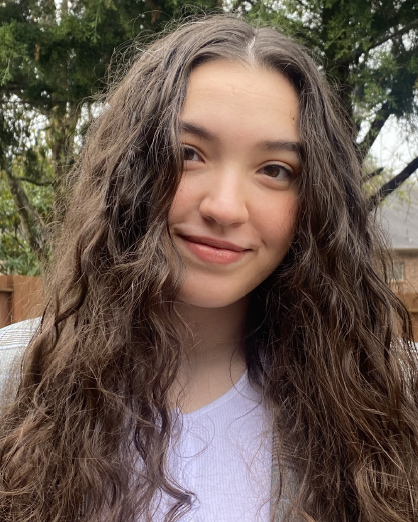 Tia Hufstetler is a sophomore majoring in political science in the College of Liberal Arts and Social Sciences and minoring in marketing at the Bauer College of Business. She has taken Arabic classes at UH and will continue her studies through the Critical Language Scholarship Program in summer 2021. She has always been fascinated by the Arabic language and all the cultural aspects of Arab countries as well. Hopefully, this opportunity will provide her the chance to continue studying Arabic and understanding the Arab culture.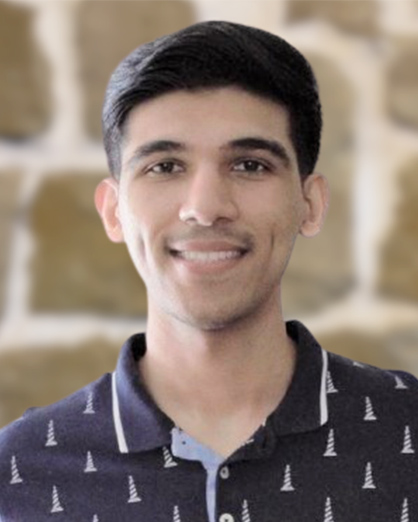 Hamad Khan is a recent graduate from the University of Houston with a Bachelor of Business Administration in Management, a Bachelor of Arts in strategic communication, and a minor in Arab studies. As a teaching assistant with UH's Language and Cultural Center (LCC), a former president of UH's Arabic Club and a Global Guide with the Learning Abroad Office, Khan actively promoted an environment of cultural exchange and global awareness within the UH community. Khan's journey through undergraduate studies led him to various opportunities and accomplishments such as: studying abroad in Jordan with the help of the Benjamin A. Gilman International Scholarship, receiving the Excellence in Middle Eastern Studies award from the Middle Eastern Studies Program (MESP), studying abroad in Turkey and Tunisia with the Honors College, receiving a leadership award for Inclusion and Advocacy from UH, and recently, studying abroad virtually in Morocco through the Critical Language Scholarship (2020). Additionally, with fluency in several languages, including Turkish and Urdu, Khan seeks to use language as a tool to build a mutual understanding across the international sector. His vast experiences have expanded his academic and professional goals, increasing his global interest not only in the Middle East, but also to West, Central and South Asia. This year again, Khan has been awarded the CLS, and looking forward, he plans to pursue a career in diplomacy, seeking to serve as a U.S. Foreign Service Officer.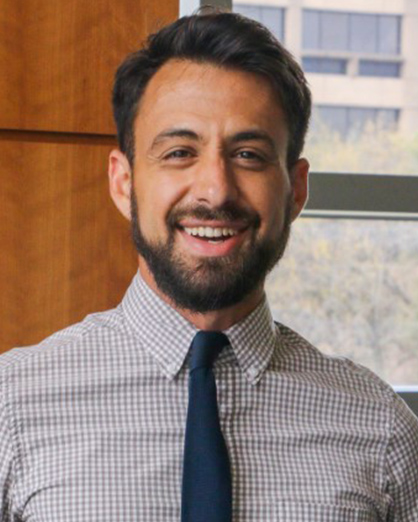 André Mikhail is a modern and classical languages major with a focus in Middle Eastern studies and minor in history. He is a recipient of the CLS for Arabic and studied in the Arabic Language Intensive program at American University in Cairo. His professional background is in entrepreneurship, sales and writing.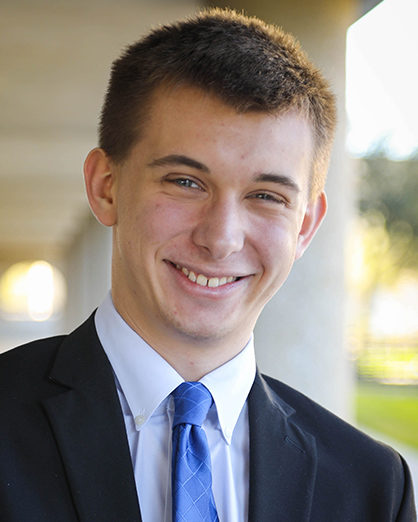 David Paul Hilton is a second-year Honors College student majoring in political science. He is actively involved in a variety of campus organizations and groups such as the UH Student Government Association, Bonner Service Leadership Program, Model United Nations and the Houston Scholars program. Following graduation, Hilton intends to pursue public service as a Foreign Service Officer. He has taken two years of Russian language courses at the University of Houston and plans on continuing his language study. Hilton aims to further expand his knowledge of the Russian language and culture and is excited to take full advantage of the CLS Russian Language Program.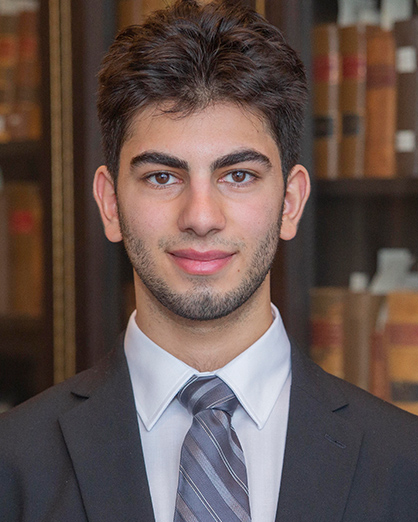 Kareem Soussan is an economics major with a minor in Phronêsis. Interested in the economies of Middle Eastern countries, Soussan is actively involved in economic research and studying the Arabic language. As a CLS recipient, He is excited to improve upon his proficiency in the language and network with other economics students interested in the Middle East. He plans on using this opportunity to delve deeper into his studies of the Middle Eastern economy.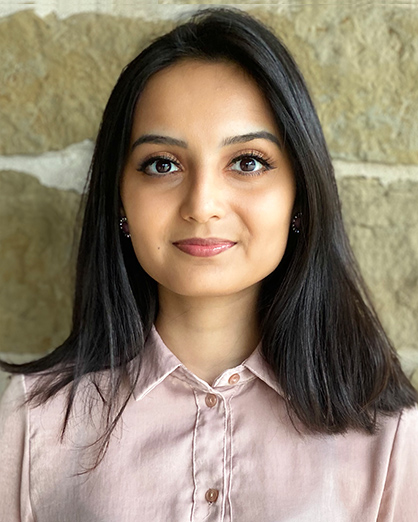 Nimra Zubair is a graduate student pursuing a master's in public administration with a specialization in nonprofit management. She is also the graduate adviser in the Office of Undergraduate Research and Major Awards, where she connects students with major awards opportunities, assists them through the application process and manages the offices' social media platforms. As a first-generation student, Zubair began her undergraduate studies at Houston Community College and transferred as a political science major, with minors in business administration and Phronêsis, to the University in 2018. She has interned in various industries and speaks seven languages, including Urdu, for which she was awarded the 2021 Critical Language Scholarship. After completing her master's, she plans to attend law school and continue working with the integration of marginalized populations.