UH Students Receive Critical Language Scholarships to Study Urdu and Persian Abroad
Daniel Wallace
May 8, 2019 
The University of Houston has set another milestone for the Critical Language Scholarship (CLS) in the 2018-2019 academic year with its first-ever recipients for Urdu and Persian. In the past two years, only the University of Texas has more CLS recipients, ranking UH among the top Texas institutions of higher learning. The CLS program is an intensive, overseas language and cultural immersion program for American students enrolled at U.S. colleges and universities. Sponsored by the U.S. Department of State, CLS is part of a wider, government initiative to increase the number of Americans studying foreign languages that are critical to national security and economic prosperity. The scholarship offers instruction in 15 critical languages during its fully-funded summer programs. 
"Learning a language in the country where it is spoken is the most effective way to become proficient," said Ben Rayder, director of National Fellowships and Major Awards. "The consistent success of UH students receiving CLS demonstrates how competitive our candidates are. Wasiq Javed and Shiva Moghadasian are excellent candidates who will make a lasting impact in their communities upon completing CLS."           
Recipients: 
Wasiq Javed is a first-year Honors College student majoring in political science in the College of Liberal Arts and Social Sciences (CLASS) with a minor in Phronesis in the Honors College. He is currently a senator for in the Student Government Association in CLASS and is also on the UH CoogSlam Poetry team that competes nationally at the College Union Poetry Slam Invitational (CUPSI) tournament. Urdu, his heritage tongue, is an avenue for him to learn the language and build bridges with his home community in Houston. He hopes learning Urdu will help him to better mobilize his community in civic-engagement activities. 
"I think the Critical Language Scholarship is a great opportunity for people to not just learn a new language, but learn the history and culture associated with it," Javed said. "It is an eye opener to enriching one's understanding of the world and how we perceive things. For me specifically learning Urdu, my home tongue, it will open doors to my own cultural identity and lost connection with relatives and family members. Even more, in Houston, Urdu is spoken by over 17,000 people. My personal mission is to utilize my home tongue as a connection to the community—how can the Urdu speaking population in Houston be involved civically with the society around us? That is a question I hope to solve after my stay abroad in Lucknow, India this summer!"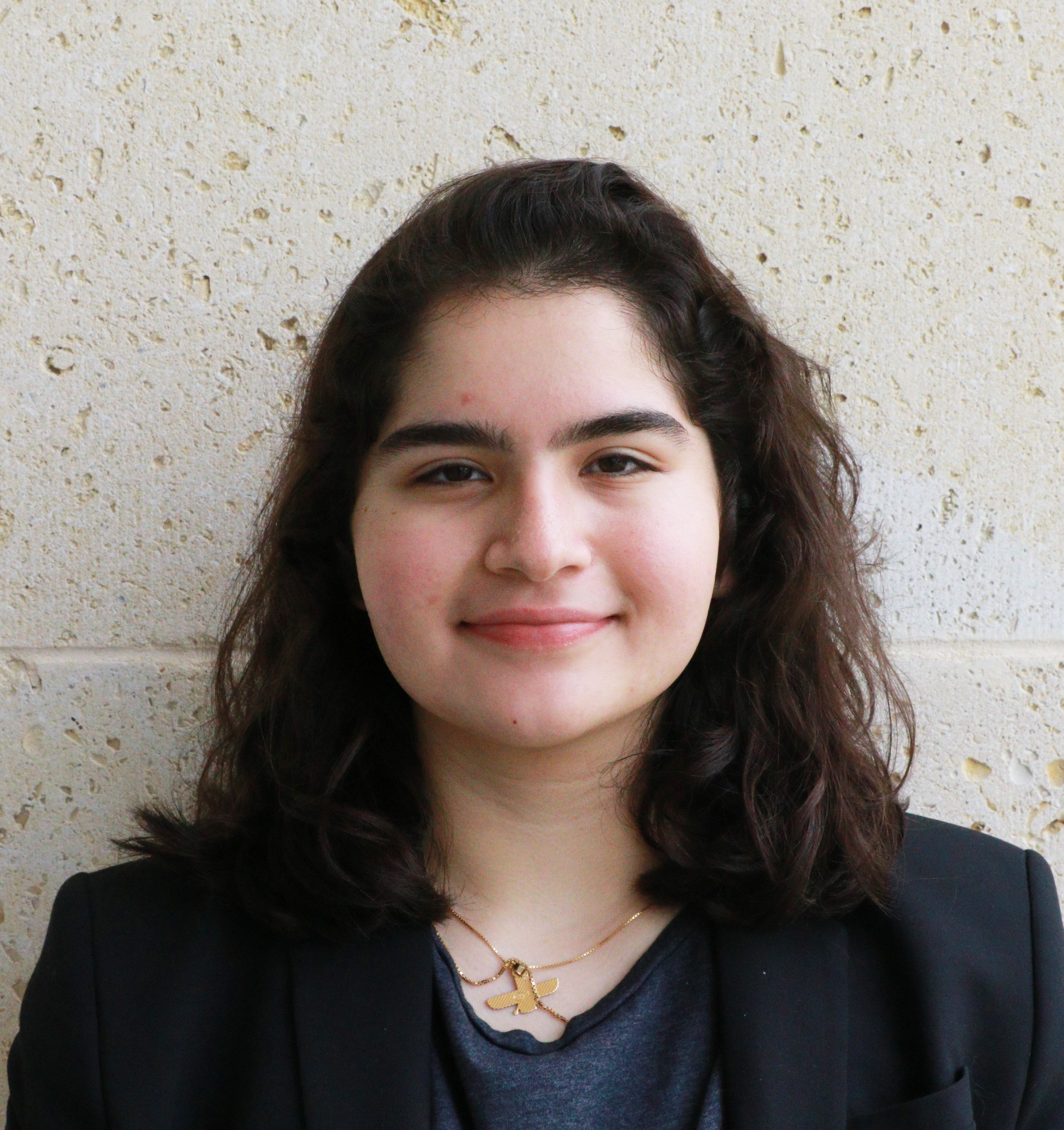 Shiva Moghadasian is a political science major in the College of Liberal Arts and Social Sciences (CLASS) with a minor in national security studies. She hopes to go to law school after graduating from UH. This is her second time applying for the CLS' Persian Program after applying as a freshman. As native speaker, she applied for Persian to become fluent in the language so that she can become closer with her culture and heritage.
"I applied to CLS- Persian for the first time during my first year at UH in fall 2017," writes Moghadasian. "I attended multiple workshops hosted by Dr. Rayder and the Learning Abroad Office, which I found to be very helpful in understanding how to craft my short essays for the application. Unfortunately, I didn't make it beyond the first round of the selection process. However, I decided to apply again (for the same language) the following year—fall 2018—and I have Dr. Rayder to thank for taking the time to reach out to me by email and encouraging me to apply again. I'm honestly not sure whether I would have gone through with the application process if it weren't for his encouraging words, considering the low rate of acceptance for the program. As it turned out, persistence paid off! 
With respect to why I chose Persian, the fact that I come from an Iranian family and am considered a native speaker without a doubt played the most significant role. I felt that my inability to read or write Persian and limited speaking ability had restricted the connection to my Iranian roots. So, there was certainly a more personal motivation behind wanting to become fluent. Additionally, as a political science major and a prospective law student, I hope to be able to bring my future Persian fluency to the legal field and provide legal services in both English and Persian." 
Critical Language Scholarship applications will open again in September 2019. Students who are interested in applying should contact Ben Rayder at btrayder@uh.edu in the Office of Undergraduate Research.