About
In July 2020 we hit a major milestone by become a registered apprenticeship with the Department of Labor. We developed a CHW apprenticeship because we are committed to the workforce development of community health workers within different healthcare and non-profit sectors.
In order to be fully effective, community health workers require sturdy organizational support. We are aware that not every organization can provide this so we have developed different pathways of development for new and current community health workers employed by our different partners.
The development of a community health worker career pathway is especially important to provide an opportunity of employment for CHW's without any college or professional experience. Specifically, CHW's that come from the population being served by different organizations and the UHCHWI. These populations include chronic disease patients, public housing residents, immigrant/refugee individuals, and other vulnerable or underresourced communities. 
The UHCHWI apprenticeship is two years long and begins with the apprentice becoming certified as a community health worker within our training center and then continuing to develop professional skills through the development of trust building activities and contuniung education also developed by our training center.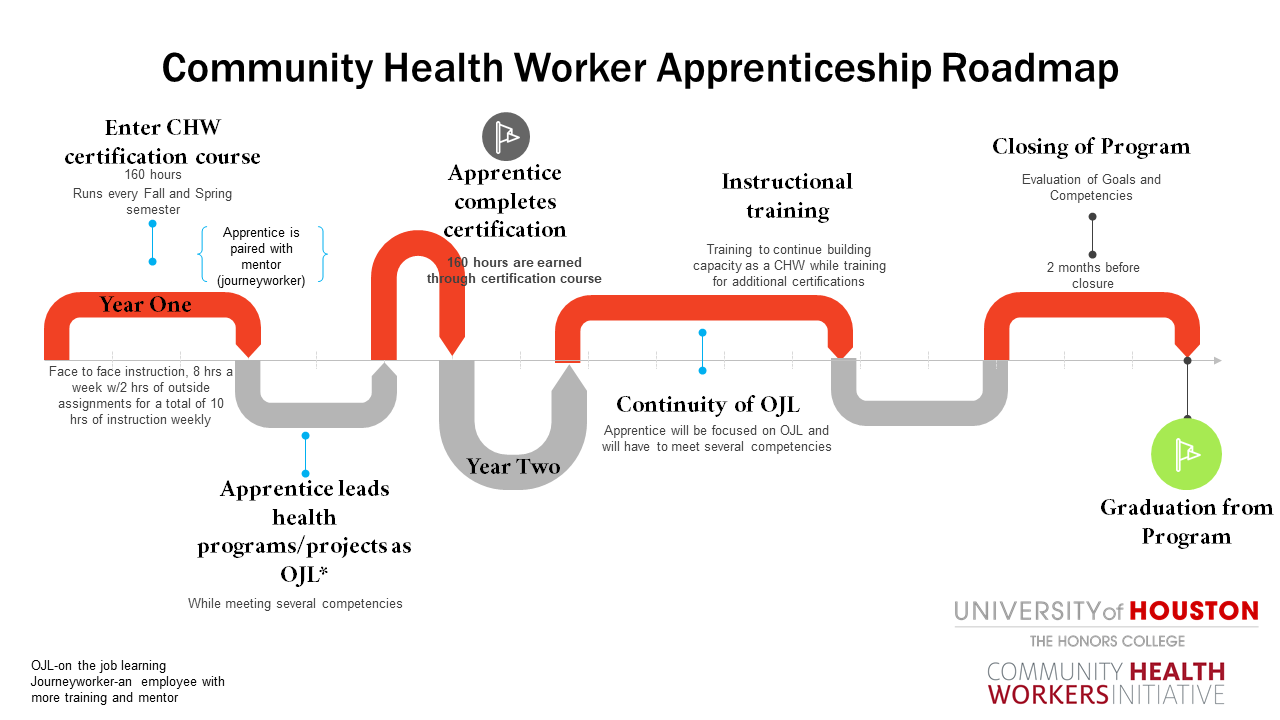 If you would like to know more information about our apprenticeship please contact Cindy Paz, program manager, at crpaz2@central.uh.edu or 713-743-6830.