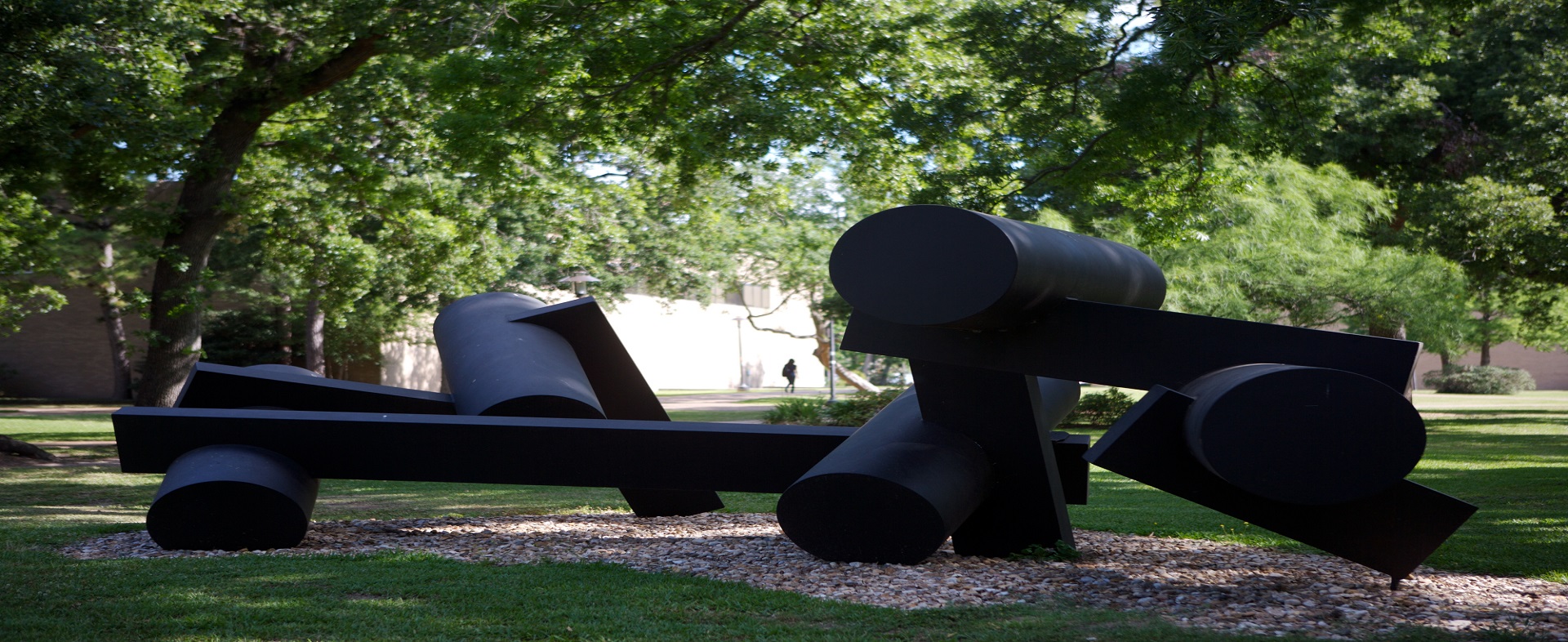 The University of Houston Graduate School is pleased to offer a GRE/GMAT Waiver program for graduate program applicants that have achieved a certain minimum undergraduate GPA. To qualify, applicants must meet the minimum undergraduate GPA listed below for the degree program to which they are applying, and not every graduate program participates in this waiver program.
This program only waives the submission of GRE or GMAT scores from the application process and does not guarantee admission to any degree program. Students should be aware of application deadlines for each degree program. This program is part of a pilot program and may be discontinued in future terms.
The programs listed below are the programs participating in the waiver program.
Gerald D. Hines College of Architecture and Design

Kathrine G. McGovern College of the Arts

| | |
| --- | --- |
| Degree | Minimum GPA |
| Art, MFA | 3.3 |
| Art History, MA | 3.3 |
| Arts Leadership, MA | 3.3 |
| Music, MM | 3.3 |
| Theatre-Acting, MFA | 3.3 |
| Theatre-Design, MFA | 3.3 |
| Theatre Studies, MA | 3.3 |
| Summer MA for Educators, MA | 3.3 |
| Deadlines | |

Bauer College of Business

Degree
Minimum GPA
Accountancy, MS
3.5
Business Analytics, MS
3.6
Finance, MS
3.6
Global Energy Leadership, MS
3.6
Management Information Systems, MS
3.6
Online 

Management and Leadership, MS

3.6
Marketing, MS
3.6
Supply Chain Management, MS
3.6
Deadlines

College of Education

| | |
| --- | --- |
| Degree | Minimum GPA |
| Administration and Supervision, MEd | 3.3 |
| Counseling, MEd | 3.3 |
| Curriculum & Instruction, MEd | 3.3 |
| Special Populations, MEd | 3.3 |
| Professional Leadership, EdD | 3.3 |
| Deadlines | |

Cullen College of Engineering

| | |
| --- | --- |
| Degree | Minimum GPA |
| Aerospace Engineering, MS | 3.4 |
| Biomedical Engineering, MSBE | 3.4 |
| Chemical Engineering, MSChem/MChE | 3.4 |
| Civil Engineering, MSCE | 3.4 |
| Computer & Systems Engineering, MS | 3.4 |
| Electrical Engineering, MSEE | 3.4 |
| Environmental Engineering, MS | 3.4 |
| Geosensing Systems Engineering and Sciences, MS | 3.4 |
| Industrial Engineering, MSIE/MIE | 3.4 |
| Industrial Engineering, MSME | 3.4 |
| Materials Science and Engineering, MS | 3.4 |
| Mechanical Engineering, MS | 3.4 |
| Petroleum Engineering, MSPerE/MPetE | 3.4 |
| Space Architecture, MS | 3.4 |
| Subsea Engineering, MS | 3.4 |
| Deadlines | |

Conrad N. Hilton College of Hotel and Restaurant Management (HRM)

College of Liberal Arts & Social Sciences (LASS)

| | |
| --- | --- |
| Degree | Minimum GPA |
| Anthropology, MA | 3.4 |
| Applied Economics, MA | 3.4 |
| Athletic Training, MAT | 3.4 |
| English-British & American Literature, MA | 3.4 |
| Health Communication, MA | 3.4 |
| Mass Communication Studies, MA | 3.4 |
| Nutrition, MS | 3.4 |
| Political Science, MA | 3.4 |
| Public Relations Studies, MA | 3.4 |
| Sociology, MA | 3.4 |
| Spanish, MA | 3.4 |
| Sports & Fitness Administration, MA | 3.4 |
| World Cultures & Literature, MA | 3.4 |
| Deadlines | |

College of Natural Sciences and Mathematics (NSM)

| | |
| --- | --- |
| Degree | Minimum GPA |
| Applied Mathematics, MS | 3.4 |
| Biology, MS | 3.4 |
| Chemistry, MS | 3.4 |
| Computer Science, MS | 3.4 |
| Mathematics, MS/MA | 3.4 |
| Physics, MS | 3.4 |
| Statistics and Data Science, MS | 3.5 |
| Deadlines | |

College of Nursing

| | |
| --- | --- |
| Degree | Minimum GPA |
| Administration, MS | 3.3 |
| Education, MSN | 3.3 |
| Family Nurse Practioner, MSN | 3.3 |
| Deadlines | |

Hobby School of Public Affairs

Graduate College of Social Work

College of Technology

| | |
| --- | --- |
| Degree | Minimum GPA |
| Construction Management, MS | 3.0 |
| Engineering Technology, MS | 3.0 |
| Foresight, MS | 3.0 |
| Global Retailing, MS | 3.0 |
| Human Resource Development, MS | 3.0 |
| Information System Security, MS | 3.0 |
| Supply Chain and Logistics Technology, MS | 3.0 |
| Technology Project Management, MS | 3.0 |
| Deadlines | |