Esteemed EMS Educator Earns UH College of Education Distinguished Alumni Award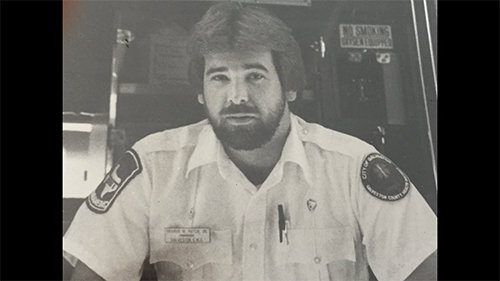 Posted April 21, 2021 — George W. Hatch Jr. was just a freshman in high school when his father fell 40 feet painting the roof of their home. His grandmother's car was the only thing that broke the fall. Hatch recalls watching helplessly as a neighbor and passerby tended to his father's life-threatening injuries before the ambulance arrived. Although his father survived, he spent 18 days in a coma in the intensive care unit.
The scare inspired Hatch to dedicate his life to emergency medical services.
With more than four decades in the profession, he currently serves as executive director of the organization that accredits EMS paramedic educational programs around the country. For his trailblazing leadership, Hatch earned a 2020 Distinguished Alumni Award from the University of Houston College of Education.
"As that kid standing there, watching my dad not knowing what to do, I would not have imagined, 45 years later, being in a national organization that hopefully has a lasting impact," Hatch said.
Moores Professor H. Jerome Freiberg, who nominated Hatch for the award, remembers when Hatch and a fellow student received a standing ovation at graduation in 2001 for becoming the first EMS educators in Texas to earn doctorates.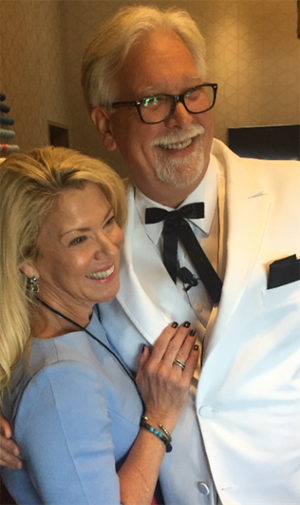 "George is very engaging, very bright, willing to make things different even when others think you don't need to," said Freiberg, a professor in the College's Department of Curriculum & Instruction.
Hatch's EMS career began shortly after his father's fall. He took an emergency medical technician course in high school and, once he graduated, worked as an EMT while attending College of the Mainland in Texas City. He also worked as a paramedic for the city of Galveston and attended The University of Texas Medical Branch at Galveston.
Following in the footsteps of his parents, both high school teachers, Hatch later taught at Houston Community College, training some 3,500 employees from the Houston Fire Department.
He soon realized he had to go back to school to continue his teaching career. At age 32, he enrolled in UH and studied for 12 years straight to earn his bachelor's, master's and doctorate.
For the last 14 years, Hatch has led CoAEMSP, or the Committee on Accreditation of Educational Programs for the Emergency Medical Services Professions. During his tenure, the number of accredited paramedic educational programs has grown from 220 to over 720. He has worked for over a decade to elevate the standard of education nationwide and internationally, with an accredited program in Saudi Arabia.
Hatch said the night classes and long hours at UH were worth it. "I can't thank my professors enough for having confidence in me because it prepared me to do this job," he said.
Specifically, Hatch gravitated to Professor Freiberg's lessons on the affective domain and learned how teaching involves not only demonstrating technical skills but also engaging students' feelings and motivations.
"I can have really smart paramedics that are technically competent and do all the skills that are required, but they could have a horrible bedside manner," Hatch said. "That work I did with Dr. Freiberg translated to the care people were receiving when an ambulance showed up at your home. Ultimately, my final question before they graduate is, 'Would I want this person caring for my family or someone I love?'"
Hatch said he is "tickled, humbled and touched" to receive the College's alumni award.
"I hope I can live up to it," he said.
— By Lillian Hoang
— Photos courtesy of George W. Hatch Jr.