ABOUT CYBER-CARE
Mission
To promote interdisciplinary research and education across both transportation and cybersecurity domains.
Vision
To develop the world's leading innovative, healthy, sustainable, and intelligent transportation cybersecurity system and protect the American people, supply chains, public transit systems, and the economy through the safe, resilient, and sustainable movement of people and goods.
Values
Security and Safety
Resilience
Excellence
Innovation
Education and Empowerment
Ethical Conduct
AREA OF EXPERTISE
Area of Expertise
University of Houston
Blockchain Technology to Improve the Security and Safety
Impacts of Cyber-attacks on All Road Users
Embry-Riddle  Aeronautical University
Testing and Evaluation of CAV
Secure and Trustworthy Transportation Cyber Physical Systems
RICE University
Scalable, Interpretable and Flexible Al and MIL
Intrusion and Misinformation Detection in Transportation Sys.
Texas A&M University -
Corpus Christi
Access Mediation Technologies
Education and Workforce Development
University of Cincinnati
Vehicle - driver Complex Behaviours
CPS - based Cyber-attack and Detection
University of Hawaii
Discovery of data-driven TCMS attack pattern
Hacking knowledge for cyber-security enhancement
Research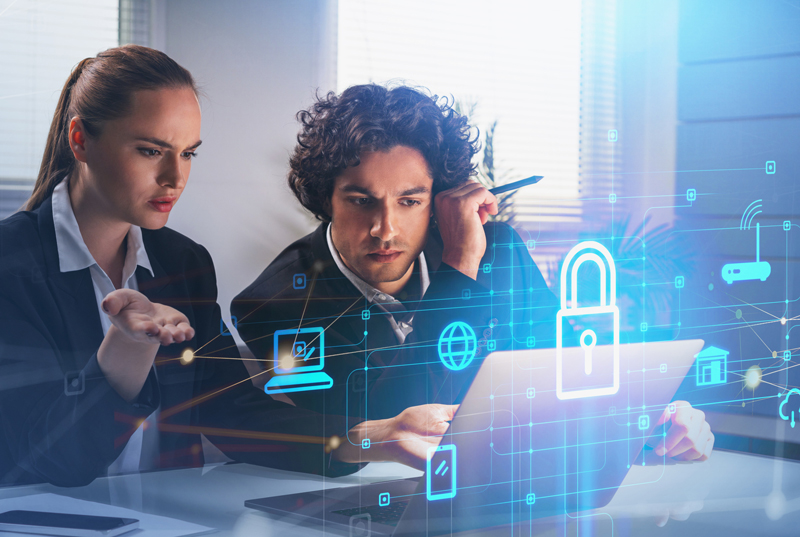 LEADING RESEARCH
Cybersecurity is a rapidly evolving field, and it is essential for organizations to stay up-to-date on the latest research and trends. The Research page on our website provides a central location for our team to share their research findings with the wider cybersecurity community.
The CYBER-CARE is dedicated to conducting research that tackles critical policy inquiries and ensuring that our research outcomes are integrated into the policymaking process.
Latest News
IEEE Best Land Transportation Paper Award (2023)
We are delighted to announce that our paper, titled A Deep Reinforcement Learning Network for Traffic Light Cycle Control, authored by Xiaoyuan Liang, Xunsheng Du, Guiling Wang, and Zhu Han, has received the esteemed IEEE Best Land Transportation Paper Award for the year 2023. In our paper, we tackle the issue of inefficient traffic light cycle control, which leads to long delays and energy wastage. Our proposed solution leverages deep reinforcement learning and real-time traffic information to dynamically adjust traffic light durations. We quantified complex traffic scenarios as states, employing data from various sensors and dividing intersections into smaller grids. The model treats traffic light duration changes as actions within a high-dimensional Markov decision process, with the reward being the cumulative waiting time difference between two cycles. We enhance the model's performance with optimization techniques such as dueling network, target network, double Q-learning network, and prioritized experience replay. The effectiveness of our model was demonstrated through simulation using the Simulation of Urban Mobility simulator, showcasing its efficiency in traffic light control. This recognition by IEEE underscores the significance of our contributions to land transportation and traffic management.
Know More
---
AI for Cybersecurity and Security of AI  
by Dr. Houbing Herbert Song, IEEE Fellow; Associate Professor, University of Maryland, Baltimore County (UMBC), USA
Abstract :  The mutual needs and benefits of AI and cybersecurity have been widely recognized. AI techniques are expected to enhance cybersecurity by assisting human system managers with automated monitoring, analysis, and responses to adversarial attacks. Conversely, it is essential to guard AI technologies from unintended uses and hostile exploitation by leveraging cybersecurity practices. The interplay between AI/machine learning, and cybersecurity introduces new opportunities and challenges in the security of AI as well as AI for cybersecurity. In this talk, I will present my recent research on AI for cybersecurity and the security of AI. First, I will introduce my research on AI for cybersecurity, i.e., real-time machine learning for quickest event (threat/intrusion/vulnerability…) detection. Next, I will present my research on the security of AI, i.e., coverage-driven testing and evaluation of deep learning systems. I will conclude my presentation with my ongoing research on neurosymbolic AI.
Time and Location : September 25, 2023, 5pm-6pm; Melcher Hall - Room 150 @ UH
Biography : Houbing Herbert Song (M'12–SM'14-F'23) received the Ph.D. degree in electrical engineering from the University of Virginia, Charlottesville, VA, in August 2012.
He is currently an Associate Professor, the Director of the NSF Center for Aviation Big Data Analytics (Planning), and the Director of the Security and Optimization for Networked Globe Laboratory (SONG Lab, www.SONGLab.us), University of Maryland, Baltimore County (UMBC), Baltimore, MD. Prior to joining UMBC, he was a Tenured Associate Professor of Electrical Engineering and Computer Science at Embry-Riddle Aeronautical University, Daytona Beach, FL. He serves as an Associate Editor for IEEE Transactions on Artificial Intelligence (TAI) (2023-present), IEEE Internet of Things Journal (2020-present), IEEE Transactions on Intelligent Transportation Systems (2021-present), and IEEE Journal on Miniaturization for Air and Space Systems (J-MASS) (2020-present). He was an Associate Technical Editor for IEEE Communications Magazine (2017-2020). He is the editor of ten books, the author of more than 100 articles and the inventor of 2 patents. His research interests include cyber-physical systems/internet of things, cybersecurity and privacy, and AI/machine learning/big data analytics. His research has been sponsored by federal agencies (including National Science Foundation, National Aeronautics and Space Administration, US Department of Transportation, and Federal Aviation Administration, among others) and industry. His research has been featured by popular news media outlets, including IEEE GlobalSpec's Engineering360, Association for Uncrewed Vehicle Systems International (AUVSI), Security Magazine, CXOTech Magazine, Fox News, U.S. News & World Report, The Washington Times, and New Atlas. Dr. Song is an IEEE Fellow (for contributions to big data analytics and integration of AI with Internet of Things), an Asia-Pacific Artificial Intelligence Association (AAIA) Fellow, and an ACM Distinguished Member (for outstanding scientific contributions to computing). He is an ACM Distinguished Speaker (2020-present), an IEEE Vehicular Technology Society (VTS) Distinguished Lecturer (2023-present) and an IEEE Systems Council Distinguished Lecturer (2023-present). Dr. Song has been a Highly Cited Researcher identified by Clarivate™ (2021, 2022). Dr. Song received Research.com Rising Star of Science Award in 2022, 2021 Harry Rowe Mimno Award bestowed by IEEE Aerospace and Electronic Systems Society, and 10+ Best Paper Awards from major international conferences, including IEEE CPSCom-2019, IEEE ICII 2019, IEEE/AIAA ICNS 2019, IEEE CBDCom 2020, WASA 2020, AIAA/ IEEE DASC 2021, IEEE GLOBECOM 2021 and IEEE INFOCOM 2022.