Núria Enríquez, Part of the UH's Brain-Machine Interface Systems Team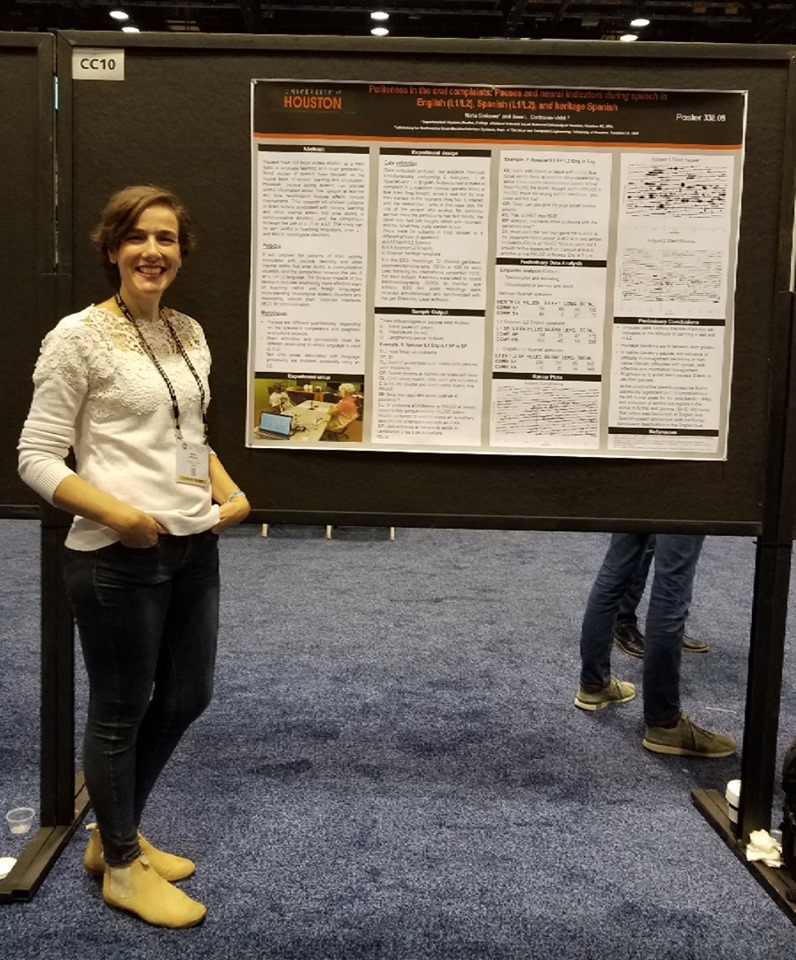 Núria Enríquez, PhD Candidate, Spanish Instructor, and graduate research collaborator of the Noninvasive BMI Lab presented her research combining EEG and linguistics on "Politeness in the Oral Complaints: Pauses and Neural Indicators During Speech in English (L1/L2), Spanish (L1/L2) and Heritage Spanish Speakers" at the 2019 Society for Neuroscience Meeting in Chicago. 
Núria received a Cullen Fellowship Travel Grant ($1000) from the University of Houston to present the work. Nuria is collaborating with BMI Lab's Tanner Barbee (undergraduate researcher) and Andrew Paek (graduate researcher) on this research.
Congratulations Núria!