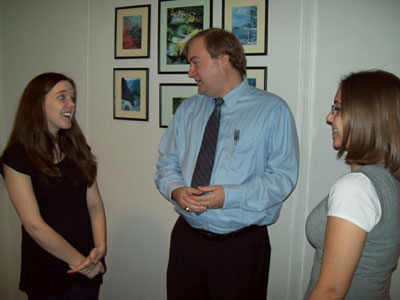 The Clinical Psychology program provides in-house training through a partnership with Lone Star Circle of Care, a Federally Qualified Health Center, and specialized training in various research/clinical labs covering topics such as child/adolescent psychopathology; marital discord/domestic violence; divorce; anxiety disorders particularly with regards to sleep, trauma and substance use; developmental neuropsychology across the lifespan; learning disabilities and cognitive/academic skills assessments; autism spectrum disorders; forensic psychology; multicultural psychology; depression and suicide-related behavior; and HIV-AIDS.
The program maintains a number of clinical opportunities in the community, including the Michael E. DeBakey Veterans Administration Medical Center, Baylor College of Medicine, University of Texas Health Sciences Center, M.D. Anderson Cancer Center, Texas Institute for Research and Rehabilitation, Texas Children's Hospital, Methodist Hospital, the Montrose Counseling Center, the Federal Detention Center, University of Houston Counseling and Psychological Services, University of Texas - Harris County Psychiatric Center, and private practices in the Houston area.
Our faculty work to prepare students to be capable of professional roles beyond direct service such as supervision, administration, consultation, program planning, and evaluation. It is our intent to train clinical psychologists who can work in a variety of clinical, research, and academic settings. The program has developed a coherent plan of goals and objectives that are consistent with its training philosophy. The program is committed to excellence through ongoing self-study to assess how well its training goals and objectives are accomplished. The program's effectiveness in achieving program goals and objectives is further assessed through its outcomes - the career paths and accomplishments of program graduates. Graduates from the clinical psychology program have assumed professional positions in teaching, research, and practice consistent with the clinical scientist training philosophy. Many hold faculty positions in major universities and medical centers across the country and serve in leadership roles in local, state, and national professional organizations.