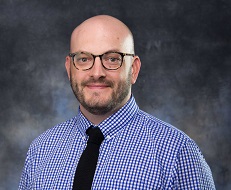 Instructional Assistant Professor
PGH 383
713-743-0409
zjzwald@central.uh.edu
Research Interests
International Relations Theory
International Security
Psychological Decision-Making
Science, Technology and Policy
Biographical Summary
Before joining UH, Zachary Zwald was an Assistant Professor jointly appointed in the US Air War College and the USAF Center for Unconventional Weapons Studies.  He has served as a Post-Doctoral Fellow at the Mershon Center for International Security Studies at the Ohio State University and, during the 2013-2014 academic year, as the Stanton Foundation Nuclear Security Junior Faculty Fellow at MIT.  Zwald has presented his research to agencies throughout the US government.
His research examines judgment- and decision-making processes on issues at the intersection of technology and international security.  More specifically, he is currently engaged in a number of projects that are motivated by three questions: (1) During the military technology innovation process, what determines the efficiency with which learning occurs? (2) In a nuclear weapon state, how does a policymaker determine whether a potential doctrine or weapon program will help or harm the credibility of his/her state's deterrent?  (3) How can members of the policymaking community—expert and layperson—increase the accuracy of judgments and decision preferences on national security policies with science & technology at their core? 
Zwald's current book project, Constructing Military Power, provides the first systematic analysis of how policymakers—military officers, government officials, and scientific experts—arrive at judgments and decision preferences on candidate military technology.  This project develops competing information processing models of military technology innovation, evaluates their relative explanatory power via longitudinal analysis of numerous candidate US ballistic missile defense technologies (1983-2013), and then extends those findings to provide recommendations for how to increase the efficiency with which learning occurs on those on-the-horizon technologies often deemed central to state power in the 21st century.
Education
Ph.D., University of California, Berkeley, CA
M.A., University of California, Berkeley, CA 
B.A., University of California, Irvine, CA

Selected Publications
Zachary Zwald, "Imaginary Nuclear Conflicts: Explaining Deterrence Policy Preference Formation," Security Studies, 22:4, 2013, 640-671.