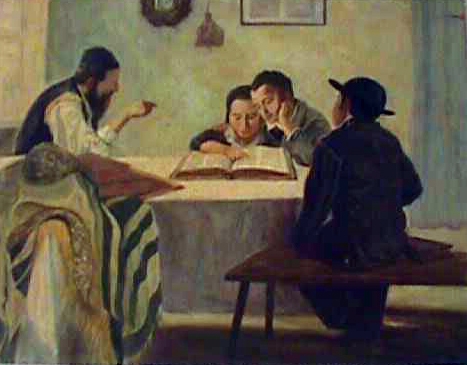 Photo of Painting, "Boys at Cheder" by Veght, courtesy of the The Magnes Collection of Jewish Art and Life, The Bancroft Library, University of California, Berkeley.
Long-Term Goal
The College of Liberal Arts and Social Sciences is dedicated to the study of the world's diverse cultures in ways that fulfill the intellectual needs of our students and match the research and teaching interests of our faculty. Students have the option to take a minor in Jewish Studies. The minor is awarded to students who have completed a minimum number of courses in Jewish Studies such as Anthropology, Art, History, Literature, Religious Studies, or foreign language. This honor is cited on their diploma, recognizing them as participants in the University Jewish Studies Program.
While the Program is housed in the College of Liberal Arts and Social Sciences, students, faculty, and alumni from other colleges are welcome participants.