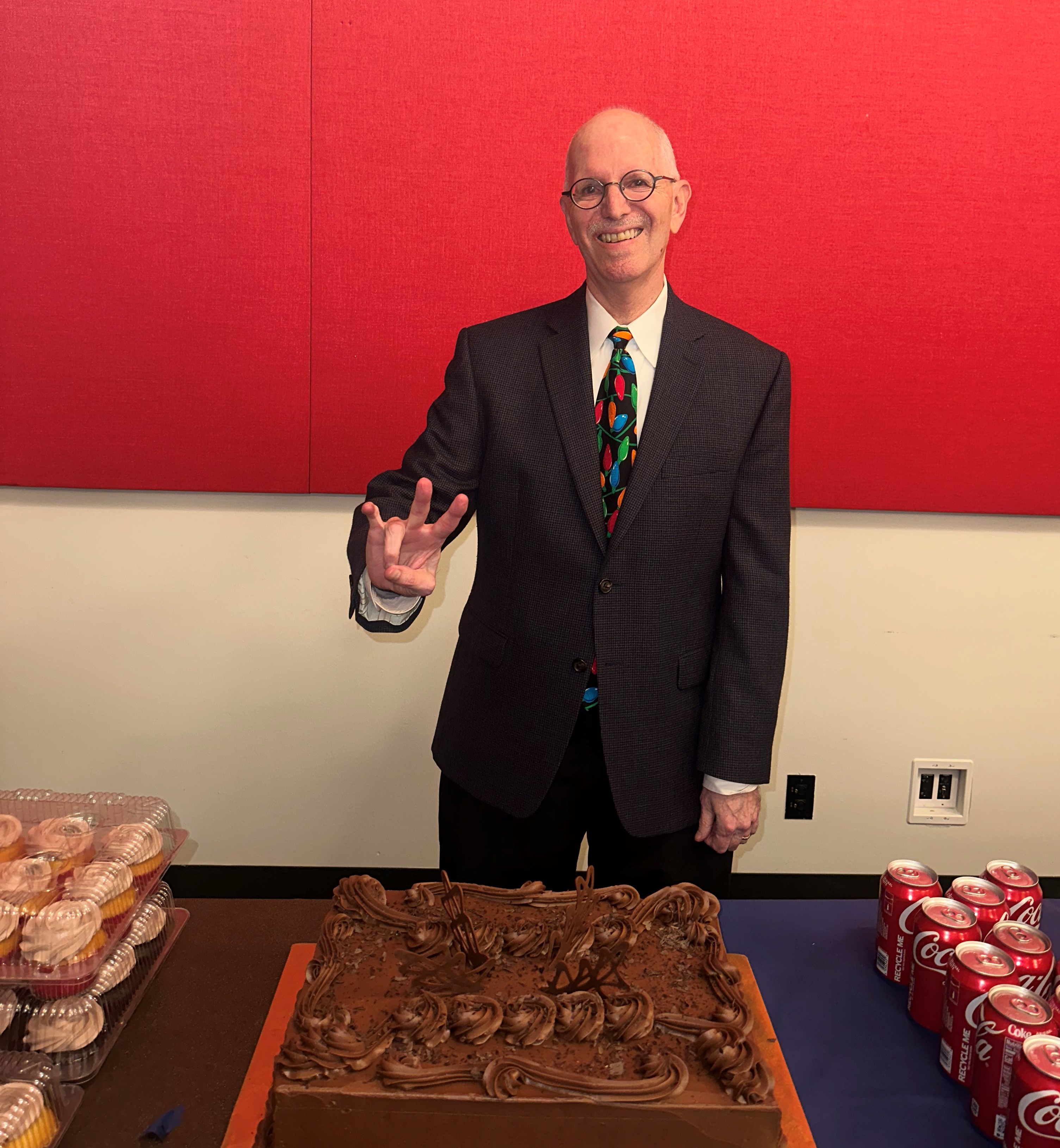 Professor Larry Kelley after 15 years of teaching and working at the University of Houston is now retiring, or as he likes to call it, moving on to the next act.
Before working with the Jack J. Valenti School of Communications at UH, Professor Kelley spent 30 years in the advertising agency business as a partner and executive vice president of media and research in what he would say is the first act of his life. The end of his work in that 30 years before making the transition to UH was at Fogarty Klein Monroe in Houston where he helped the agency grow from $30 million to $250 million in capitalized billing.
"Building programs is what I like to do. That is what attracted me to UH. The ad program was in its nascent stage. It needed work," Kelley said. "I am happy to say that we (myself and many others) have greatly improved the program."
Part of the work Kelley contributed to for Valenti and the University as a whole outside of being a professor was his role in aiding and advising the American Advertising Federation organization. The UH chapter only had a handful of students when Kelley arrived on the scene, and now is a thriving club with alumni in opportunistic positions such as Ad 2 Houston, according to Kelley.
The National Student Advertising Competition hosted by AAF had not medaled in 16 years prior to Kelley's arrival. Now, they have medaled in 12 of the past 15 years, more than any school in the shared district.
"Big mindset change and hard work led to the turnaround," Kelley said. "One of the biggest areas that I saw was the opportunity to change the mindset of the students from well, not winners, to winners. We now have that bit of swag that says we can compete."
AAF with Kelley's impact has earned well over 100 Addys, an award in the advertising competition. These rewards don't stop at recognition, but go on to help the students Kelley worked with earn scholarships, internships and national fame.
In his own recognition, Kelley earned an award. Given annually as a lifetime achievement, Kelley was awarded the Silver Medal of Excellence by Houston AAF and was one of 50 winners in the history of AAF Houston.
Kelley during his time with Valenti published 15 advertising textbooks that have been adopted by hundreds of schools and read by thousands of students.
Wrapping up his second act and moving on to the third, Kelley has worked on writing a children's book with his daughter titled "The Pog in the Bog" through Barnes and Noble Press.
"I am looking at gathering experiences, working with people who have positive energy and finding ways to have fun and make an impact," Kelley said.
Kelley currently has a number of entrepreneurial projects in the works and plans to volunteer to help grow both nonprofit and for-profit businesses as an expert in marketing and strategic communication, he said.
"(My daughter and I) are planning trips to Europe to see the Tulips in Holland with many
other trips in the offing," Kelley said. "I have time to read, think and just have fun."
For all of the work Kelley put in for the Valenti community, he has left a legacy. There are three phases of retirement, Kelley said, go, slow go and no go. He hopes for good health for himself and his spouse going forward into his third act.
"I am proud of helping build the program and the Valenti brand," Kelley said. "Our students are now working across the country in high-profile jobs! It makes me happy. I am so proud of what the students have achieved. I am proud to have played some modest role in their success."