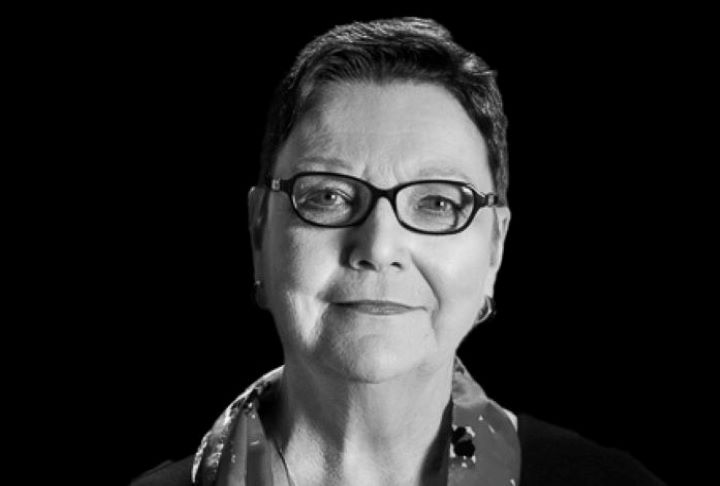 As a part of the scholarships offered at the Jack J. Valenti School of Communication, the Brasel Family Memorial Scholarship Endowment is a merit-based award for journalism and public relations students studying at UH.
The Brasel Family Memorial Scholarship is endowed from Kenneth L. Brasel's estate which honors both Kenneth and his wife, Harriett, as well as their daughter Julie.
Julie Fix spent over 20 years teaching and served as the Valenti Director of Undergraduate Studies before retiring in August 2021. Fix also acted as the chairman of the scholarship committee while at Valenti.
The Brasel family were journalists and communicators in their own right. Kenneth L. Brasel worked in sports journalism and held a position at Southwestern Bell Telephone Co. and Julie took on a career in reporting news and working in PR.
"I followed in my dad's footsteps. A career in print journalism, followed by a career in public relations," Fix said. "(I) share both parents' interest in helping students in college."
After the Brasels moved to Houston in 1960 when Julie was 10, Kenneth joined the Press Club of Houston after advice from a former colleague. Fix describes the Press Club as a favorite "watering hole" for print and broadcast journalists, public relations and advertising people.
"Through the early 1970s, the club flourished," Fix said. "Some of the city's influential political and financial leaders occasionally dropped in for poker or gin."
At the time the Brasels were establishing a name in Houston, the city was a town with three daily newspapers to its name. Both Kenneth and Harriett were members of the Press Club into the 70s and established a social group. This included beach trips, parties and holiday celebrations as the group acted as a support network, which was the environment Julie grew up in.
"In a time when women's choices for careers were still limited, I was seeing firsthand that women could hold their own in journalism, PR and advertising," Fix said. "To say that I had a most unusual childhood is also an understatement."
Part of Fix's unusual childhood included helping with The Gridiron Show, which was a parody show to poke fun at politicians, socialites, community leaders and their own media organizations. Fix grew to help write skits for the show alongside her parents. The funds from this show also contributed to scholarship money for journalism students in the area.
As the Press Club's time began to wind down, Fix's parents bought the club's player piano and it was one of the few things her daughter wanted. She's had it refurbished and restored to the player piano status now.
Kenneth L. Brasel served as Press Club president twice and was the first PR man elected to do so. In his time member, Brasel acted as chair of the club's scholarship committee, which Fix eventually followed in his footsteps, helping to interview and select the scholarship winners.
"That's when his interest, and mine, really focused on how the Press Club, as well as individuals, could help secure funding for student scholarships," Fix said. "You may be getting an understanding of what a huge part of our lives the Press Club and the people we met there were."
In Fix's own journalistic history, she interned at the Houston Chronicle during college and worked full-time in the summers on the criminal courts beat. Even when she got married in 1971, the reception was held at the Press Club.
After Harriett's passing in 1988, the Gridiron Show was the last social event she attended. After, Fix took on the editor role for The Press Club of Houston Gridiron Show Bullsheet, which was a program for production and a vehicle for fundraising through ads and sponsorship edits.
"It was a no-brainer for Dad and me to agree to create a memorial Gridiron Show scholarship in her memory," Fix said. "The Ken and Harriett Brasel Scholarship."
At the same time, Kenneth passed in 2019, the Gridiron Show went dormant, Fix said. Once the show ended, she went on to work with the Valenti School in 1998 as a lecturer and then as instructional faculty starting in 2005.
Fix was named the Director of Undergraduate Studies in 2006 and acted as chair of the Scholarship Committee.
"It was a lot of years of hard work, but I loved leading the committee and working to improve the process for students and "selectors" while others doubled down on fundraising efforts," Fix said. "We grew the program into, most years, well over $100,000 in awards — topping every other school/department in CLASS and CLASS as an entity. Am I proud of that? — You bet."
To continue both of her parent's legacies, Fix discussed options for the creation of the Brasel Family Scholarship. She wanted to endow a scholarship at UH for Valenti students in either journalism or PR, and two scholarships have been awarded thus far.
"After years of working on Valenti Scholarships, as well as the Press Club's, I'm keenly aware that people lose track of the backstories on program history and donors," Fix said. "So far my memory is still strong enough for me to remember my growing up and early career years and it gives me great pleasure to do so."