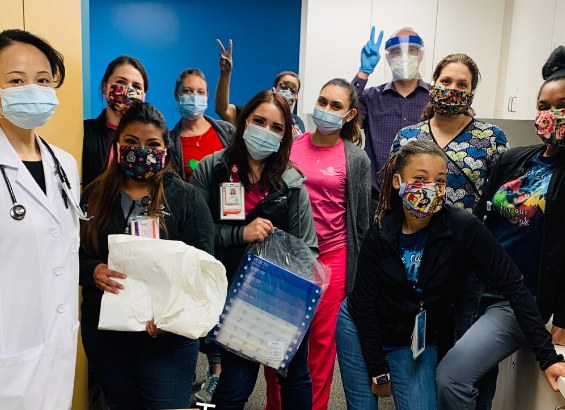 As the coronavirus pandemic threatens the fabric of our society, community organizations are offering support where it is needed most: the healthcare industry.
Lan Ni, associate professor at the Valenti School of Communication, has been volunteering with the Houston Chinese Alliance (HCA) to equip hospitals and similar institutions with personal protective equipment (PPE).
"I've worked with others in the organization searching for suppliers of PPE, verifying products, making purchases, and contacting hospitals and medical institutions to confirm needs and delivery," said Ni.
Within weeks, they raised close to $64,000. With the funds collected, HCA has made donations to six hospitals in the community, including Methodist Hospital – TMC, St. Luke's Hospital and Michael E. DeBakey VA Medical Center. Plans are underway to donate to 16 more hospitals and other organizations facing PPE shortages after more equipment is delivered.
For Ni, a public relations scholar whose research focuses on intercultural public relations and fostering mutual understanding, the fight against COVID-19 is also a reminder for unity in a time marked by some divisive rhetoric.
"I feel strongly that we are all in this together, regardless of skin color or country of origin. It's a fight that all humans are fighting," added Ni. "The Chinese community is as committed to helping in this pandemic as everyone else. And it certainly is not conducive to the effective mitigation of the pandemic with callous labels like the 'Chinese virus.'"
She notes that HCA is not an exception. It is one of many Chinese community organizations around the country that are donating money and supplies to organizations in need.
"I hope more people get to appreciate the fact that despite our differences in this increasingly diverse world, we share much in common, perhaps more than what we think," concluded Ni.