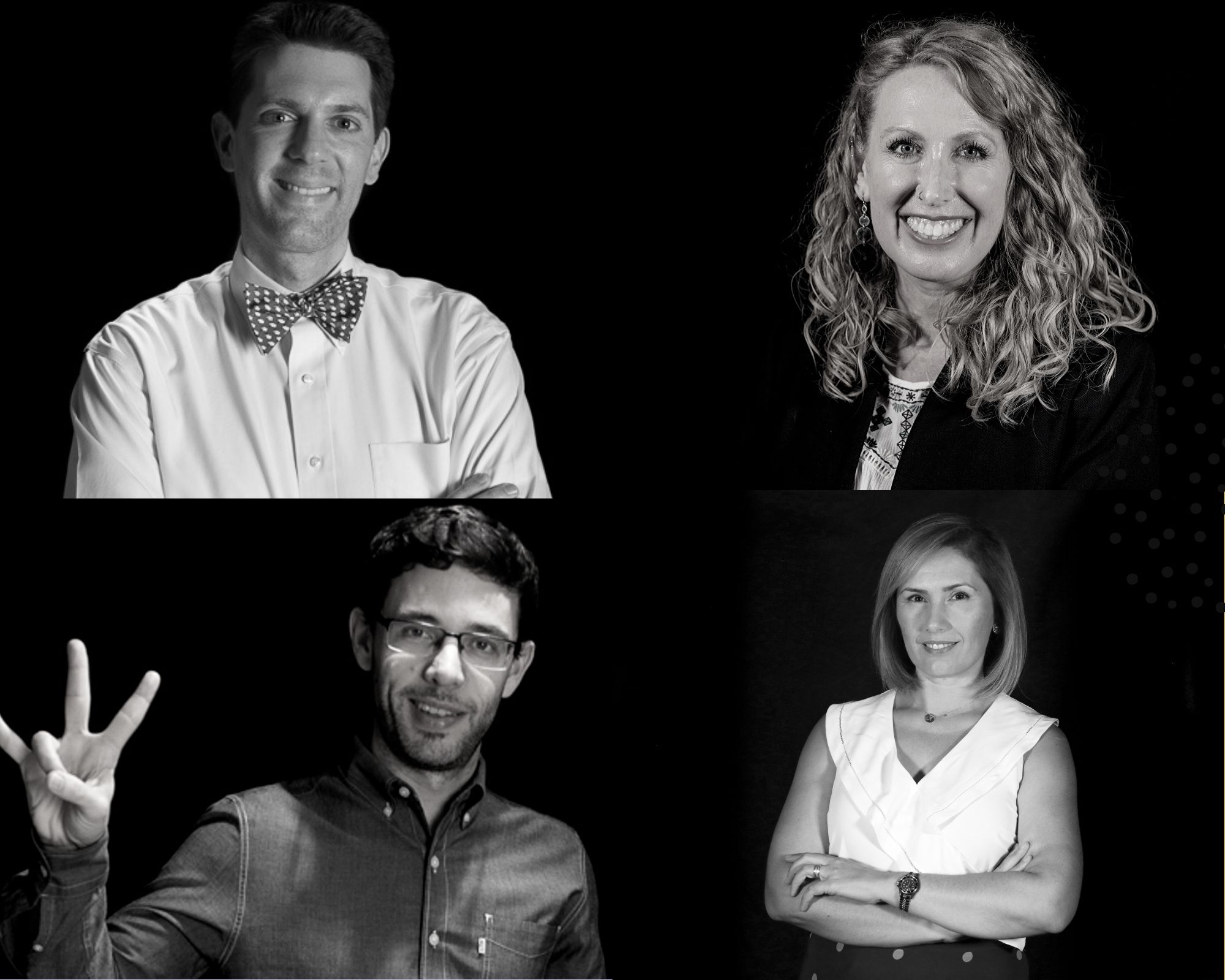 Faculty at the Jack J. Valenti School of Communication have received four of the 20 University of Houston 50-in-5 research grant awards. Established in 2019 year, the 50-in-5 initiative is part of a campus-wide push to increase research and scholarly output, and the Valenti School of Communication received more than any other department at the University of Houston. Each recipient was awarded a $5,000 grant. 
Among the winners were Dr.Temple Northup, Dr. Dani Madrid-Morales, Dr. Lindita Camaj and Dr. Summer Harlow. 
These four professors will be conducting multi-country research throughout the coming months and will be utilizing the money to fund their travels, surveys and questionnaires. 
Northup will conduct comparative research on the spread of "fake news" in the U.S. and Taiwan and its evolution since social networking sites became a way to consume news. This research will take both countries' unique societies – i.e., West vs. East and individualistic vs. collectivist cultures – into account. 
"A great deal of research in our field focuses on one population, and that population is typically a U.S. or Western one. However, we know that cultural differences exist, especially between Western and Eastern societies," said Northup. "So I think it's important to see if patterns we see emerge in one population is seen in another."
Madrid-Morales will research misinformation and "fake news" in Sub-Saharan countries. He will look into the reasons why Sub-Saharan countries, compared to the U.S., have double the chance of spreading misinformation to their peers. The study is already underway; the research grant will fund adding three new countries to the study's data, as well as conducting interviews in more rural areas. 
"For many of the people who acknowledge sharing misinformation in Sub-Saharan countries, there is a sense of social relations where, if you don't share certain information, you might be punished by your social network. In African societies, interpersonal relationships are very important," Madrid-Morales said. "A lot of people also share misinformation to make fun of political leaders, given that there is a lot of corruption and government control for the media."
Camaj will study how different structural conditions and journalism practices influence the quality of online discussions on Facebook and how the news media are trying to engage audiences during elections. This is a multi-country research project that compares news media's audience engagement during elections in the U.S., Kosovo and Switzerland, co-authored with colleagues at the University of Houston and the University of Prishtina in Kosovo. The research grant will specifically fund Camaj's research in Kosovo, an emerging democracy in South-Eastern Europe. 
"Discussions online tend to be irrational and often uncivil. We are trying to understand the conditions that can generate quality political deliberations and the role that news media can play in this process," said Camaj. 
Finally, Harlow will conduct research as the principal investigator in Guatemala and El Salvador for the Worlds of Journalism Study, which examines the state of journalism in more than 100 countries across the world. In particular, Harlow's grant will fund survey questions related to how journalists in Central America cover protests and social movements.
"The questions are more about what is good about their coverage, what they need to change about their coverage and why—especially as protests are an important part of democracy," Harlow said. "The way journalists cover protests can legitimize protesters or turn the public against them."
Valenti's remarkable accomplishment – becoming the unit on campus with the most money awarded in the first year of the grant – impacts the school's future, strengthening both professors' expertise and students' education. 
"I think this is great for us because it shows that we are actively seeking funding opportunities to further our research," said Northup. "Our school will be conducting some important research studies collectively and we should be leading the way in the years to come."