School of Nursing Researcher Examines Health Care Needs of Elderly Texas Immigrants Call for health care providers to be more 'culturally alert'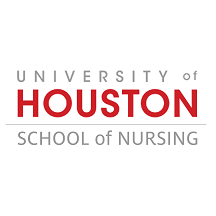 A new study from a researcher at the University of Houston School of Nursing calls for health care providers to pay more attention to the immediate emotional needs of elderly immigrants as they are diagnosed with life-limiting illnesses.
Assistant clinical professor Sandy Lee says, as part of their healing, this population would be aided by assistance in learning how to self-manage.
"We have a burgeoning immigrant population in our country and an aging population," she said. "Yet there is very little research that focuses on people 65 years old or older of Mexican origin and how they are doing in regard to health care and experiences."
Her research titled "The Experience of Elderly Immigrants of Mexican Origin with Life-Limiting Illness: A Critical Ethnography" followed participants who lived on the Gulf Coast and in Central Texas. Through interviews she found that most were insured through Medicare, were bilingual and managed diseases such as diabetes, cardiovascular disease, cancer, stroke or respiratory illnesses.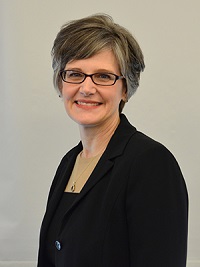 "What I wanted to understand was their experiences with health care, from their perspective," she said. "I asked them to tell me what happened when they were diagnosed, how they managed their health and what happened when they went to see a doctor."
She categorized her findings into three areas: reaction to diagnosis, responding to the illness and relationship with the providers. Some of the diagnoses the group received were illnesses typically managed with medication or diet changes, allowing the patient to pursue his/her normal activities. But even these kinds of diagnoses were received with great emotion. One study participant indicated she needed to be home for three weeks to recover from the news.
"From their perspective this was devastating because they have lived, seen and taken care of people in their families with diabetes, for example, who'd lost legs, had to go on dialysis or died," Lee said. "Their response to the diagnosis, then, isn't because they don't understand it, but because they have a deep understanding—one that the health care field may not have."
Lee called it a familial burden of disease: caring for family members who have experienced the extreme cases of the disease and then getting their own diagnosis. While health care providers always offer classes or packets of information to teach about managing life-limiting illnesses, many study participants wanted a more personal, comforting explanation.
"One described it like a 'heritage in your family'," she said. "What it means to their family, lifestyle, health, longevity and the fear that they'd have to go through it themselves—insulin, dialysis or toes cut off or feet or legs. It's traumatic."
The level of respect for the health care provider (doctor or nurse) was high, Lee said, meaning patients wanted to follow the instructions for care. But there also was a desire for a high level of rapport with health care providers.  In an era where doctor visits can mean less than 15-minutes of facetime, this aspect of health care may not be serving elderly immigrant populations in the best way possible, Lee said.
"When a provider was sitting at a computer typing and not spending time with them to explain things, it was really offensive to them. The communication piece was extremely important," she said. "As nurses we have the opportunity to take more of a leadership and care-management role in our patients' lives."
Lee has been a nurse for 27 years.  She teaches community health classes to undergraduates at the UH School of Nursing and is developing classes in psychiatric mental health rotations. She said she hopes to expand the study in the future to include other immigrant experiences with health care and health care providers.
"We have a responsibility in health care and nursing to reflect and understand the patient population we serve, to be culturally alert," she said. "I think we have some work to do there as a profession in terms of better defining our role and who we are and how we can make a critical impact in the lives of our patients. There's more room for us as nurses there."