UH at Sugar Land INSIGHTS is the newsletter of the University of Houston at Sugar Land. It is distributed eight times a year.
Current Issue - November 2019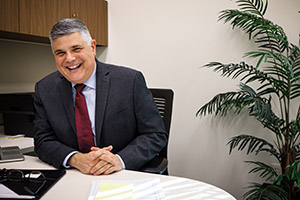 Our campus has been bustling with students (and faculty!) gearing up for finals. Hard to believe that our semester is coming to a close. We are so proud of our students and the hard work that they've done as they move toward commencement. This has been a very special semester for us as we opened the doors to our newest facility—the UH College of Technology Building. Read more...
Sign up to receive the newsletter >
Past Issues