Dining & Vending Services
Getting hungry while you study on campus?
UH at Sugar Land offers several dining and vending options to meet the needs of our busy students. Food and drinks are allowed in general areas and study areas in the Albert & Mamie George Building, Brazos Hall and the College of Technology Building. With faculty permission, students are allowed to bring drinks and food into general classrooms. Food and drinks are prohibited in computer labs, instructional television classrooms and science labs.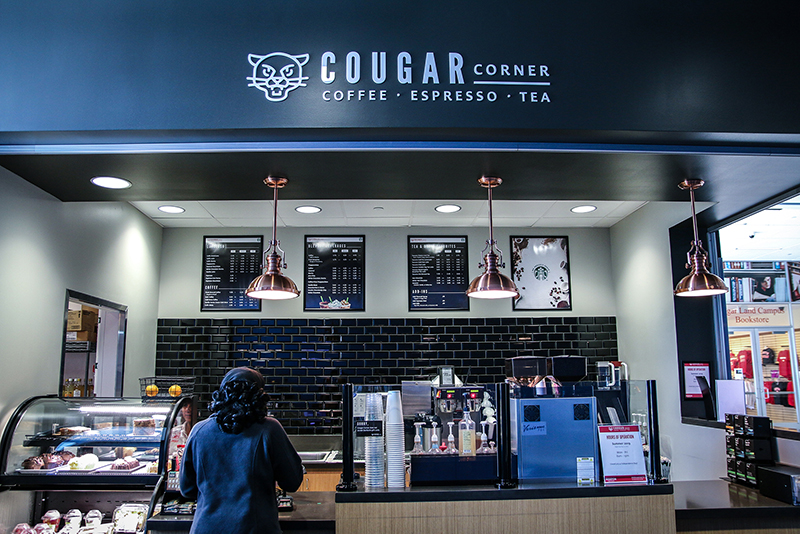 Cougar Corner
Proudly serving Starbucks coffee, Cougar Corner has your favorite Frappuccinos, teas and other favorite drinks. Cougar Corner is located on the first floor of Brazos Hall (BH2) near the student lounge. It can accept cash, credit cards and ShastaBUCKS.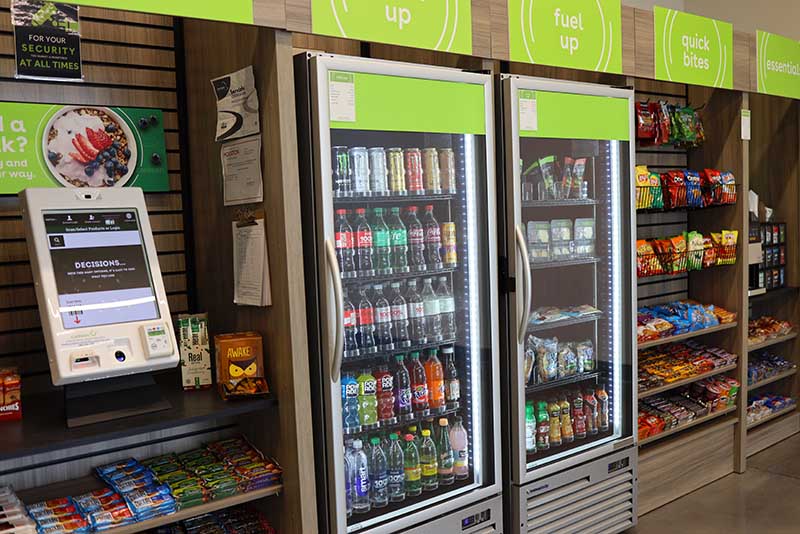 Avenue C Micro Market
Students, faculty and staff can purchase food, beverages and snacks from the on-campus convenience store. The store is located in room 115 on the first floor of the Sugar Land Academic Building (SAB1) behind the Multipurpose room. It accepts credit cards.
Farmer's Fridge
The Farmer's Fridge in the Brazos Hall (BH2) Student Lounge is a refrigerated smart fridge stocked with fresh, healthy meals and snacks. Each meal includes a full serving of fruits or veggies and is packed in reusable/recyclable jars. Unsold food from the Farmer's Fridge is donated to community partners when possible and guests are welcome to pay with credit card, debit card, or through the Farmer's Fridge mobile app. Patrons can learn more about the mobile app by searching Farmer's Fridge in their app store.
Food Trucks Behind Brazos Hall
Hungry for lunch? We have food trucks that regularly rotate to serve our students during lunchtime on Mondays and Tuesdays. They can accept cash, credit card and ShastaBUCKS. To find out who will be here and when, check out this semester's Food Truck Schedule. Please note that availability is subject to change.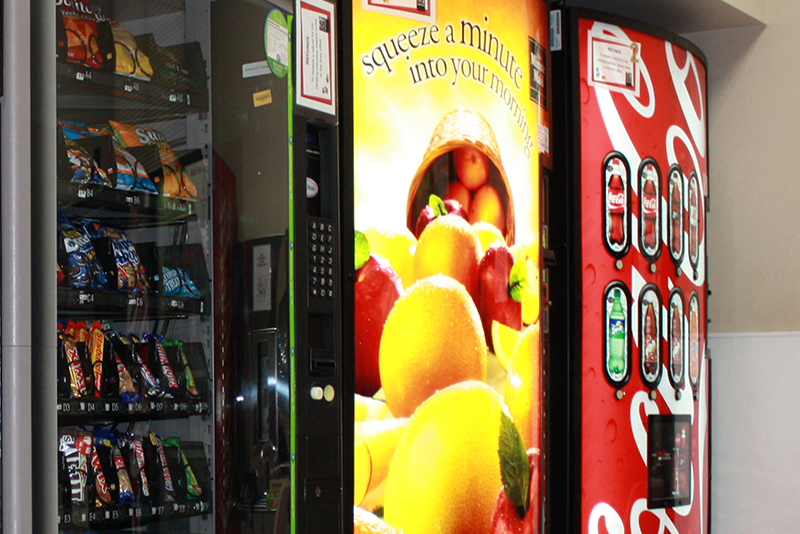 Vending Machines
Studying late? Grab a snack at any one of our vending machines in the student lounges/breakrooms located on the first floors of Brazos Hall (BH2), the Albert & Mamie George Building (AMG) and the Sugar Land Academic Building (SAB1). Exclusive beverage vending service provided by the Coca Cola Company. Snack vending and frozen foods are provided by Canteen. Our vending machines accept cash and credit card.
Nearby Campus