November 18, 2022
Exhibition of Sustainable Visual Arts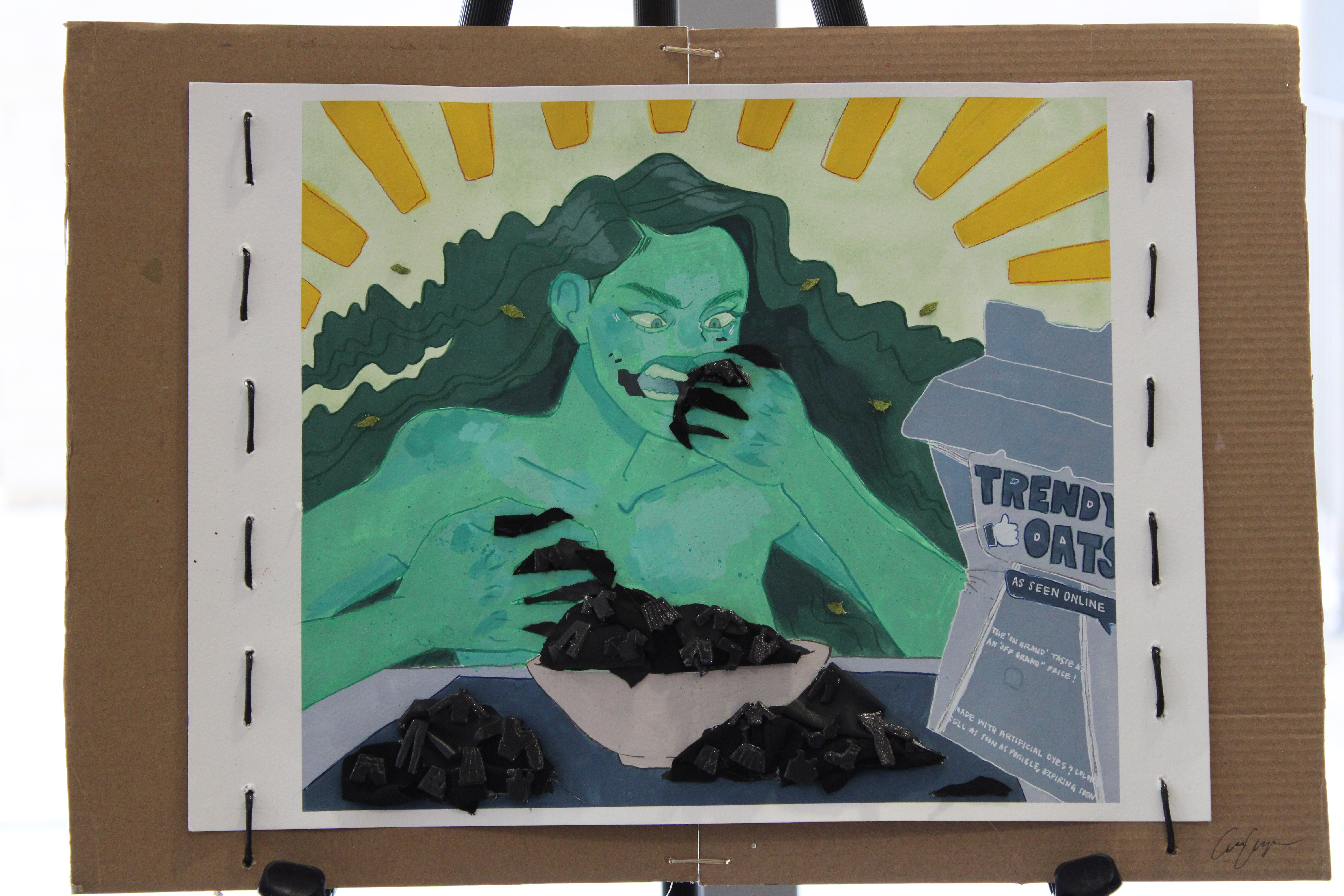 The Student Centers partnered with the UH Environmental Cougar Organization (ECO) to present a temporary exhibition of Visual Arts that reflects environmental consciousness, using repurposed materials. The exhibition was displayed in the UH Student Centers Legacy Lounge from November 11 – 18, 2022. ECO aims to preserve and promote recycling practices among the campus community, and the exhibition provided students the opportunity to showcase art work created from recycled materials.
UH Student Chloe Levy piece: "Climate Activist Dies After Setting Himself On Fire: An Interactive Zine." Levy's won first place with a cash prize of $1500. Second place was tie for the following pieces: "An Embedded Evil" by Ameera Faizal and "A Brown Earth" by Xochitl Haney. Finally, "Dream of Winter" by Emily Reijonen received third place.
Johanna Verghese, an HR Management & Marketing Student and President & founder of ECO, are leading the initiative demonstrating that Sustainability can take many forms.
March 3, 2022
Bottle Drive Competition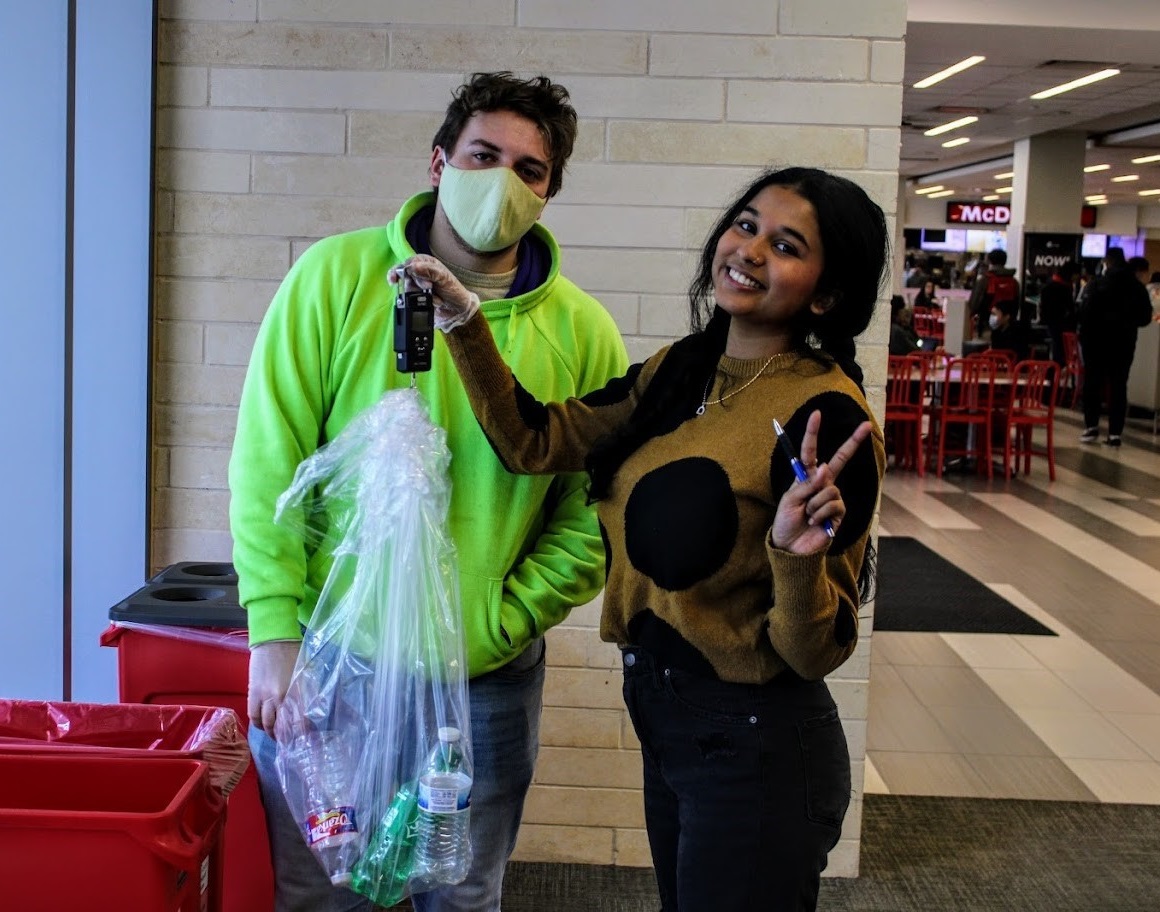 The UH Energy Institute and the Student Centers have paired up to work with Environmental Cougar Organization (ECO) to host a recycling competition. The bottle drive collection point will be to recycle your plastic bottles and cast your vote in any of the affiliated bottle recycling bins located in the Student Center South, next to Shasta's Ice Cream Shop. Competition began February 14th and will continue through April 14th. Student Organizations compete for cash prizes up to $400 as they support our institution's sustainability goals.
Dr. Krishnamoorti, University of Houston's Chief Energy Officer, is supporting the new initiative. "UH Energy is delighted to partner with ARCA Continental, Coca Cola, and Environmental Cougar Organization for the plastic bottle recycling competition. This initiative shows that our students are future leaders in the circular economy. We hope that the competition will not only drive additional recycling efforts, but also prompt people to make environmentally aware consumer choices."
Students, like Johanna Verghese, an HR Management & Marketing Student and President of Environmental Cougar Organization (ECO), are excited about the Bottle Drive Competition. "I'm a huge environmentalist, I started Environmental Cougar Organization last semester because I noticed a gap where I wanted education for environmentalism, so I just went ahead and started ECO. I could never imagine such a wide impact from this initiative for so many organization on campus. It is great to see so many of them wanting to participate in this recycling competition, which speaks volumes for our future."
UH Energy Institute is supporting the program and ArcaContinental Coca Cola is sponsoring the prizes. Initiatives like the Bottle Drive Competition are a clear example of the University of Houston's commitment to sustainability led by students.
Februrary 2, 2022
I ❤️ My Student Centers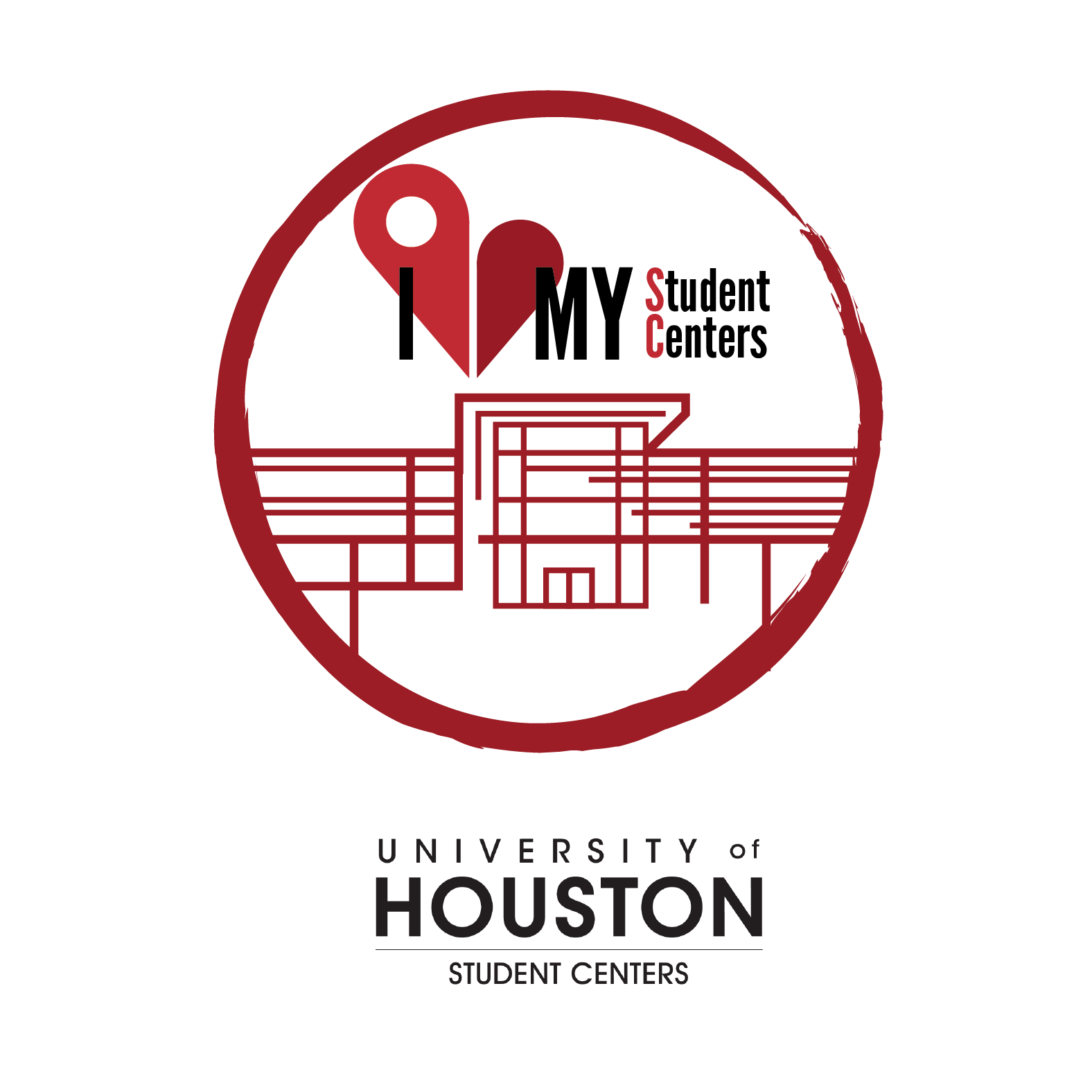 I Heart My Student Center will take place on Tuesday, February 10th from 11:30 a.m. - 1:30 p.m. in the Student Centers Plaza, with the Ballroom serving as the rain location. Students can show their love for the Student Center at an interactive photo booth, hear good music, enjoy free desserts, giveaways and more. Various departments and offices housed within the Student Centers will be promoting their resources for students, too. Be sure to bring a friend and join us at this year's I Heart My Student Centers event!
January 28, 2022
CoogARCADE Grand Opening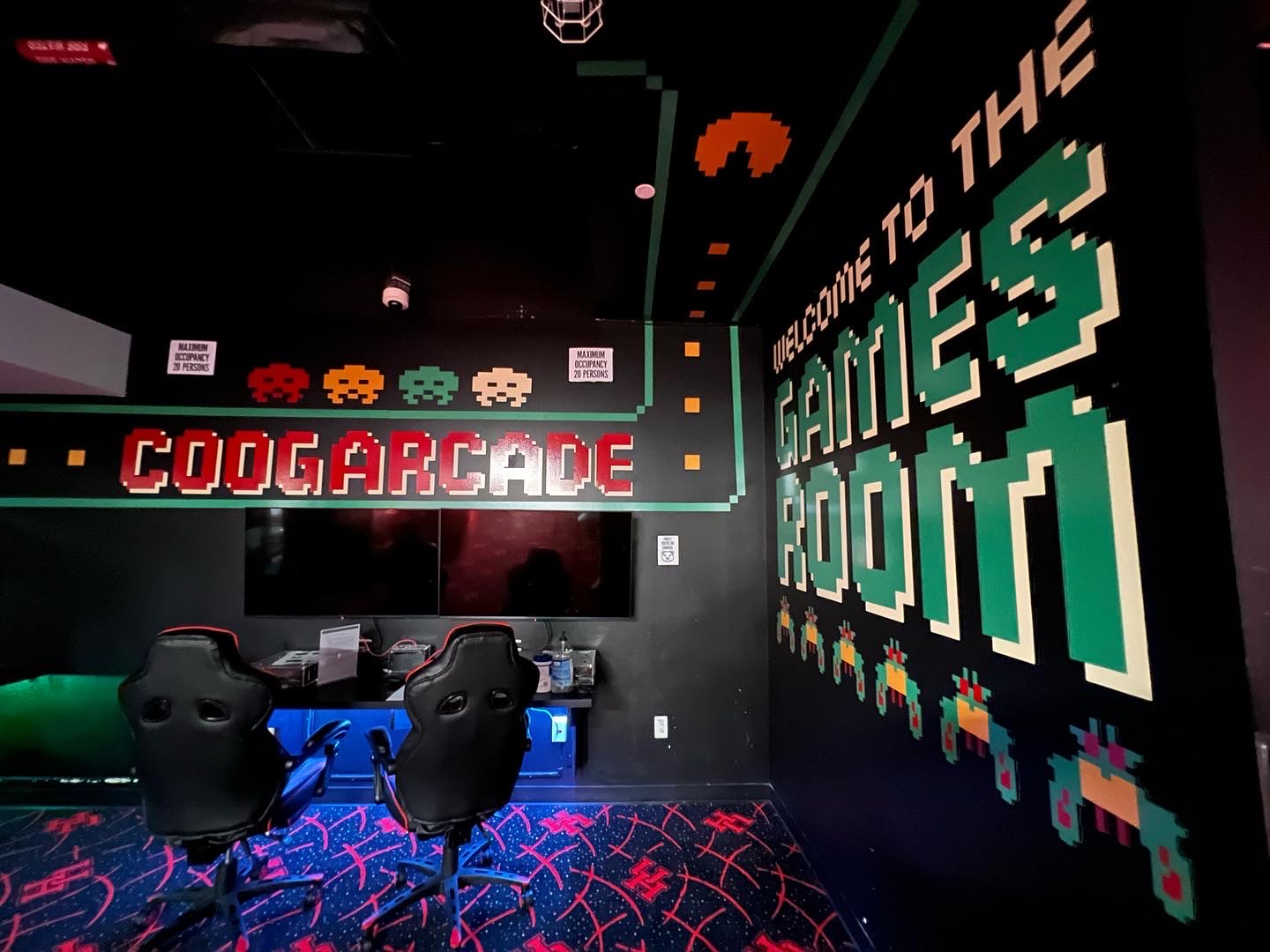 Please join us as we celebrate the Grand Opening of the Student Centers CoogARCADE on Tuesday, February 1st from 3-5pm! CoogARCADE will be the latest addition to our Games Room and we are excited to show off our new equipment: 4 Nintendo Switches, 4 PS4's, and tons of games. Use of the space is free to UH students, who can bring their own controllers or there is a small fee to rent a controller from us.
Students, like Fawzi Jasser, a Digital Media Student and President of Coog Gaming & Esports, are excited about the new edition. "I think CoogARCADE is a step in the right direction on campus. It allows students to create more of a gaming community at the student centers which is something we haven't had in the past. I don't think is the end of what we are doing, and it will expand even more."
Student Success, Innovation & Fun are part of the Student Centers' mission, vision & values, and this new addition will provide our students the opportunities in all three areas. CoogARCADE will be a place students can develop skills while creating community and will support the development of a new generation of student gamers who will guide initiatives and expand opportunities for our Student Centers and the University of Houston.