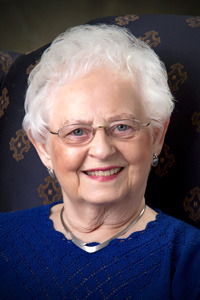 Professor Emerita of Social Work, LCSW
Email: mrlewis@uh.edu
Current Curriculum Vitae
Personal Statement
Dominant rationales of the past for improving social policies that address the needs of children and youth have fallen on hard times, at least in the U.S. The concept of family policy that propelled European countries into offering a wide array of benefits and services that support parents in their parenting roles was not taken up in the U.S. Here, income support policies now exist primarily through income tax credits and deductions related to children in the home for people who file income tax returns.
The provision of social services has become quite decentralized to the state level. Common themes and promising innovations, as well as their rationales, for improving the well-being of children and youth and their families in this context need more visibility as well as sounding the alarm where services are disappearing entirely. In some countries that have ratified the U.N. Convention on the Rights of the Child, there is a new perspective that promotes the involvement of youth directly in the political process, recognizing them as citizens of the state, not just subjects of the state or recipients of services.
My personal research agenda includes searching for frameworks and perspectives for action that can recognize and empower youth as active participants in formulating social policy and community enhancements that would improve their possibilities for growth and development in their cultural settings and communities.
Education
PhD, Social Work and Social Research, Bryn Mawr College, 1973
MSW, Social Work, University of Denver, 1961
MA, Public Administration, University of Alabama, 1952
BA, History, Wesleyan College, 1951
Licences and Certifications
Licensed Clinical Social Worker, Texas #002576 (inactive)
Academy of Certified Social Workers, NASW 
Areas of Specialization
International perspectives on social policies and services for children
Courses Taught
SOCW 7349 - Social Policies and Services for Children and Families
Research Interests
Legal rights of the child, cross-national perspectives on social policy frameworks that support parents in their parenting roles, policies and services for children with chronic illness and disability, school social work, service integration for educationally disadvantaged children, juvenile justice
Publications
Click here to view current Curriculum Vitae with selected publications.