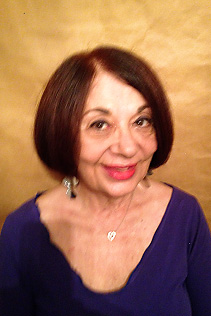 Professor Emerita of Social Work
Email: mwepstein@uh.edu
Current Curriculum Vitae
Personal Statement
During my 18 years at the University of Houston, Graduate College of Social Work, I have developed multiple teaching methods to provide professional education to social work students. I have combined my training in Anthropology, Sociology, Social Work and Public Health to provide a unique approach to teaching. From Anthropology comes my interest in culture, stories and folk tales as an approach to teaching about how various cultures approach illness and health.
My research, theory based approach and interdisciplinary interests are part of my training in both Sociology and Social Work. This has enabled me to examine theoretical approaches and an understanding how roles and norms affect social work practice. My background in Public Health allows me to integrate a broader look at National data sets and how our society gathers and interprets information on topics such as managed care, maternal and child health statistics, pregnancy rates and mental health issues. In addition to didactic materials, I present examples from newspapers, literature, art, music and novels so that students develop an appreciation for the liberal arts environment, which broadens their understanding of culture and its influence on attitudes and behaviors. Both my research and teaching are greatly influenced by interdisciplinary experiences.
My current research interest in adolescent health and young fathers developed from my array of experiences in both clinical and research centers in interdisciplinary environments. I have found that the best clinical findings, results from the expertise of many different professional approaches. This teamwork has produced exciting research findings and has given me the opportunity to develop and teach new research ideas.
Education
BA, Anthropology/Sociology, Queens College, Flushing, NY
MSW, University of Oklahoma, School of Social Work Norman, OK
DrPH, The University of Texas, Health Science Center, School of Public Health, Houston, TX
Licenses & Certifications
Academy of Certified Social Workers Certification, Licensed Master Social Worker and Advanced Clinical Practitioner - Texas Certification
Areas of Specialization
Adolescent Pregnancy
Adolescent Health Care
Young Fathers
Adolescent Depression
Adolescent Risk Behaviors
Adolescent Depression
Attachment and Resiliency
Courses Taught
SOCW: Integrative Colloquium (PhD)
SOCW: Health Care Systems & Issues (MSW)
SOCW: Quantitative Methods (PhD)
SOCW: Pre-Dissertation Research (PhD)
Research Interests
The major focus of my research is in adolescent pregnancy and adolescent health care in family planning and school settings. My association with Baylor College of Medicine, Teen Health Clinics and the Houston Independent School District (H.I.S.D.) has enabled me to pursue research interest on topics such as adolescent compliance to prenatal care, infant health care, parenting knowledge, risk behaviors and adolescent depression.
My recent focus at Baylor College of Medicine, Teen Health Clinics has been on mental health and fatherhood programs. I have been working on developing and evaluating programs for young fathers and am interested in determining whether their needs and request for services are congruent with program services. In addition, my recent interest in depression among teens has included factors such as resiliency and attachment as well as family support.
Publications
Click here to view current Curriculum Vitae with selected publications.