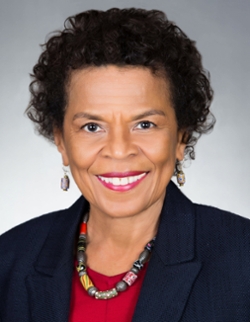 Professor Emerita of Social Work
Email: jlatting@uh.edu
Current Curriculum Vitae
Personal Statement
I am interested in the science and skill of helping others create desired lives, workplaces, and communities within a framework of social justice. In my research, writing, teaching and consulting, I cast a wide interdisciplinary net, integrating findings from the disciplines of intergroup dynamics, social identity, cognitive science, emotional self-management, planned change, barriers to change, systems theory, organizational behavior, social psychology, strategic management, community organization, and peace-building. My current focus is distilling this exciting and vast knowledge base down to a set of accessible skills and technologies that people may use to improve their everyday lives and their world.
Education
AB, Douglass College, Rutgers, the State University of New Jersey
MS, Columbia University
DrPH, University of North Carolina at Chapel Hill
Areas of Specialization
Leadership development
Workforce diversity
Conscious use of self
Intergroup dynamics
Organizational behavior and change
Social Justice
Courses Taught
Dr. Latting offers independent studies in Dynamics of Leadership
Research interests
Facilitating personal, organizational, and social change in the context of social hierarchies and multiple group identities.
Recent Publications
Click here to view Curriculum Vitae with selected publications.