Child and Family Journal (CFJ)
Child and Family Journal of Innovative Practice and Research
Contribute to our upcoming issue!
Topic: Aging Out of Foster Care
If you are interested in contributing to the upcoming journal issue, please see the call for papers below and contact Dr. Monit Cheung. We hope to publish the upcoming issue by October 15th, 2023.
---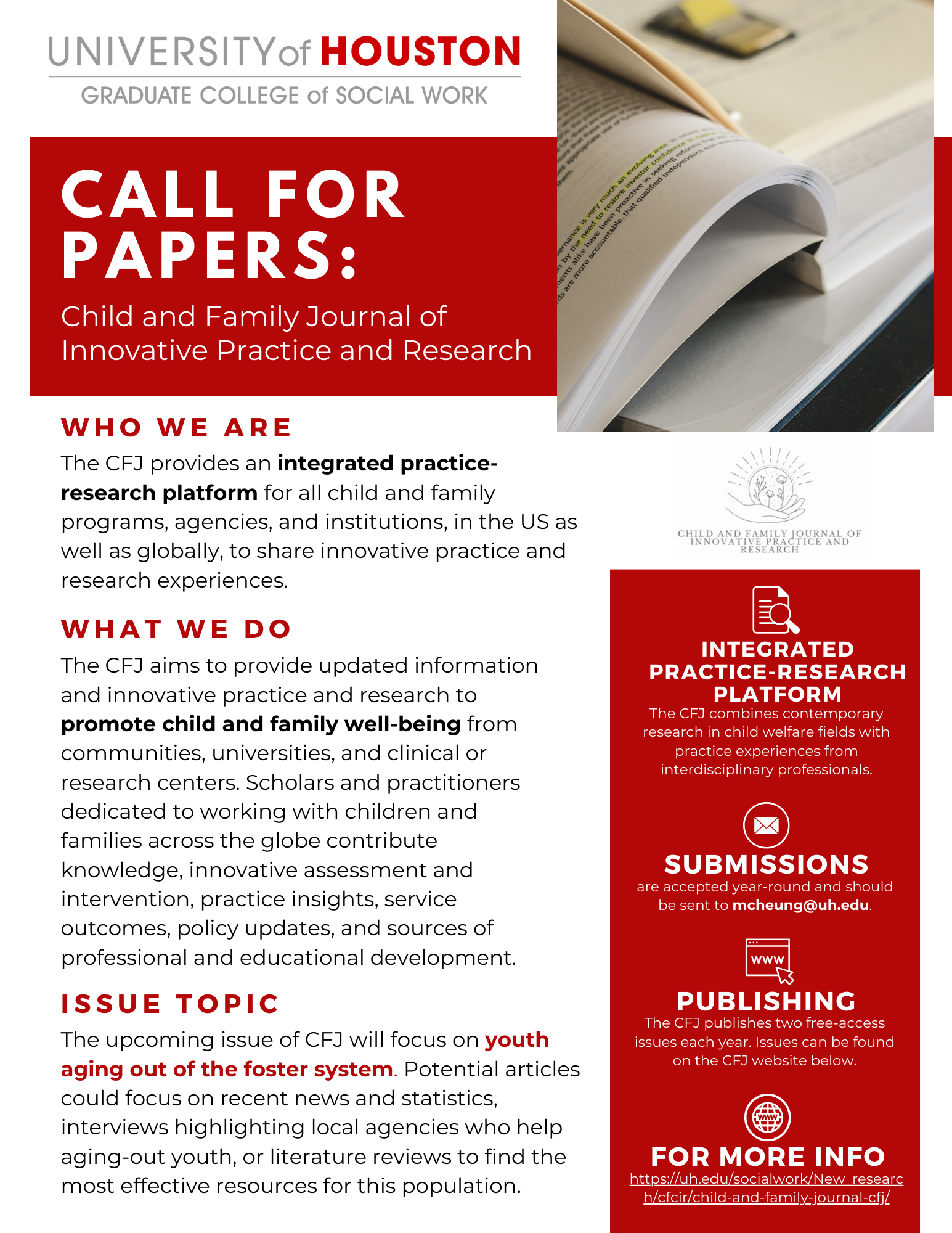 ---
About the CFJ:
Child and Family Journal for Innovative Practice and Research ("CFJ") is a publication providing an integrated practice-research platform for all child and family programs, agencies, and institutions, in the United States as well as globally, to share child welfare innovative practice and research experiences. It aims to provide updated information and innovative practice and research to promote child and family well-being from the community, universities, and clinical or research centers. Scholars and practitioners who dedicate working with children and families are our contributors to share knowledge, innovative assessment and intervention, practice insights, service outcomes, policy updates, and sources of professional and educational development from statewide, nationally, and internationally are welcome.
Questions about the CFJ? Please email to Dr. Monit Cheung, Mary R. Lewis Endowed Professor in Children & Youth and Director of the Child and Family Center for Innovation Research at the University of Houston, founder and editorial board chair of the journal. 
---