College Welcomes Research Team of Zhang, Qin and Wang
NIH-funded Cancer Researcher Named Inaugural Robert Boblitt Professor of Drug Discovery
UH College of Pharmacy recently welcomed three new faculty members — including a National Institutes of Health-funded researcher appointed as the college's first endowed professor — to the Department of Pharmacological and Pharmaceutical Sciences (PPS).
Riuwen Zhang, M.D., Ph.D., D.A.B.T., has been appointed as the inaugural Robert L. Boblitt Professor of Drug Discovery, professor of Pharmacology and Toxicology, and inaugural director of the proposed UH Center for Drug Discovery. Zhang's team members also joining the college are Jiang-Jiang Qin, Ph.D., senior research scientist, and Wei Wang, M.D., Ph.D., research associate professor. Their research focus is the discovery and development of novel small molecule inhibitors of oncogenes as anticancer drugs and therapeutic agents, particularly in pancreatic and breast cancers.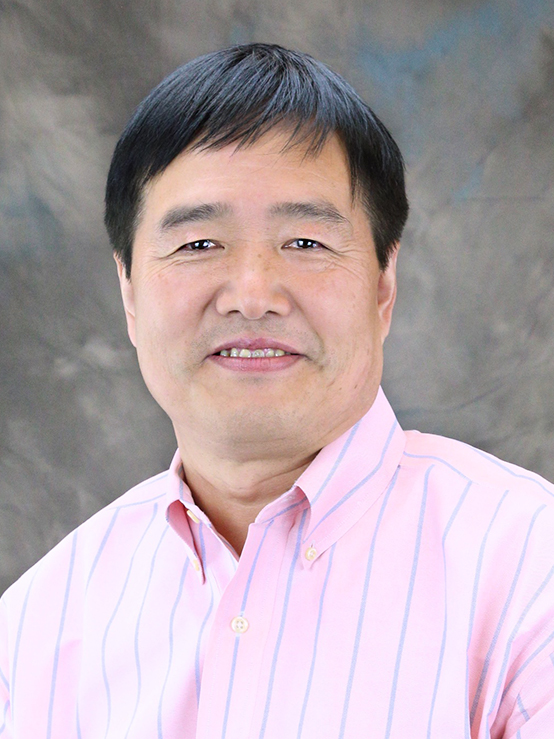 A Diplomate of the American Board of Toxicology since 1999, Zhang earned his Ph.D. in Toxicology and Occupational Epidemiology and M.D. degrees from Shanghai Medical University (now Fudan University Shanghai Medical College). He also completed a post-doc/clinical pharmacology fellowships at the University of Alabama School of Medicine in Birmingham, Ala., before joining Texas Tech University Health Sciences Center in Amarillo
Zhang is the principal investigator on two active R01 grants from the National Cancer Institute: a five-year, $2.9 million project, "Novel NFAT1-MDM2 inhibitor for breast cancer therapy," and a five-year, $2.4 million project, "Novel small molecule MDM2 inhibitors for pancreatic cancer therapy." A fellow of the American Association for the Advancement of Science and the Molecular Medicine Society, he has more than a dozen U.S. or international patents awarded or filed and more than 200 journal articles, book chapters and reviews published. 
Zhang serves as editor-in-chief of Current Cancer Drug Targets; associate editor-in-chief of the Journal of Nutritional Oncology and the Chinese Journal of Natural Medicines; and associate editor of the Journal of Biomedical Research, Frontiers in Pharmacology, and Therapeutics and Clinical Risk Management. In addition, Zhang currently serves on the editorial advisory boards of nearly two dozen journals. A past board member of the ABT, he also has served as a grant reviewer/study section member for dozens of state, federal and international organizations, including the NIH, Department of Defense, and Wellcome Trust.  
Qin received his Ph.D. in Biomedical Engineering from Shanghai Jiao Tong University in Shanghai, China. Prior to joining the UHCOP, Qin worked as post-doctoral fellow, research and senior research associate in Zhang's lab at Texas Tech.
Qin is the author/coauthor nearly 100 papers in such publications as the Journal of Controlled Release, Journal of Biomedical Research, Cancer Letters, Nature Communications, Clinical Cancer Research, and Current Cancer Drug Targets, as well as co-inventor of several awarded or filed patents. Qin also serves as a reviewer for more than a dozen journals.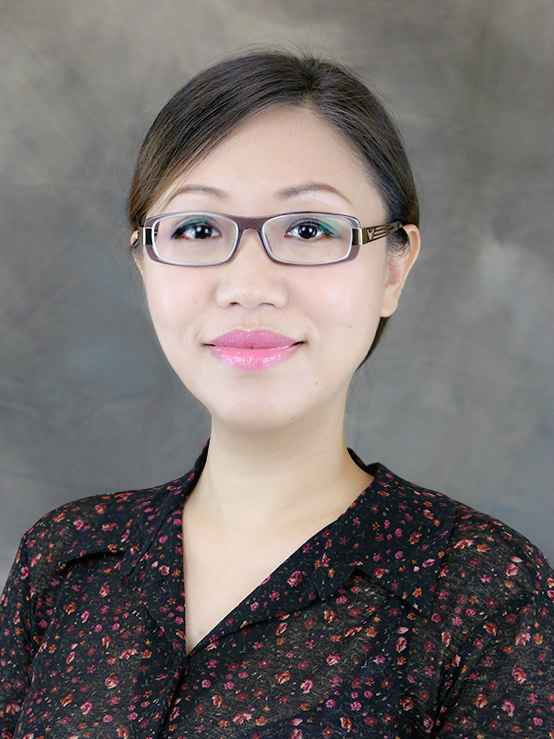 Wang received her Ph.D. in Molecular Pharmacology from Fudan University School of Pharmacy and her B.M. (M.D. equivalent) with Honor from Changzhi Medical College. In addition to serving as a co-investigator on Zhang's NIH projects, Wang is principal investigator on a $780,889 American Cancer Society-funded project entitled "Targeting MDM2 Oncogene for Breast Cancer Therapy."
A co-inventor on several patents filed or in progress, she is the author/coauthor of nearly 40 presentations and abstracts as well as more than 60 papers in such publications as Oncotarget, Nature Communications, and Gastroenterology. She also serves as a book review editor for Current Cancer Drug Targets; an editorial board member of several journals, including the Journal of Bioequivalence & Bioavailability, Journal of Pharmaceutics, Drug Delivery & Safety, and the Journal of Cancer Clinical Trials; and a reviewer for dozens of journals.