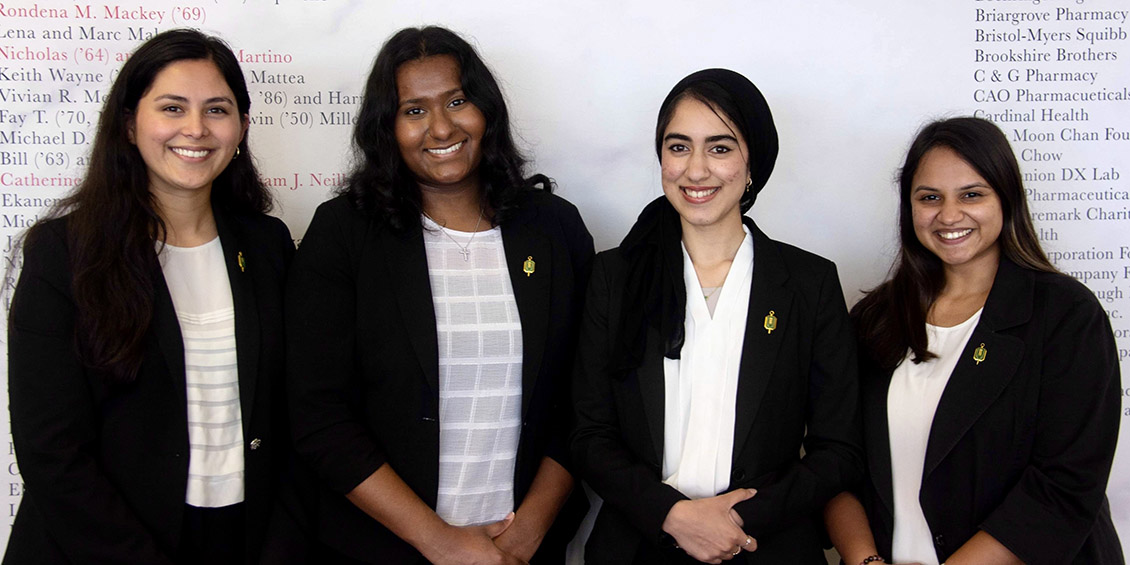 Dedication to Diversity
PLS Upsilon Chapter Wins Leadership Challenge for First Time in Chapter's History
May 2 — For the first time in its history, the UH College of Pharmacy's Upsilon Chapter of the Phi Lambda Sigma Pharmacy Leadership Society tied for first place in the national PLS Charles C. Thomas Leadership Challenge announced during the virtual PLS Annual Awards Ceremony April 15. 
A total of six colleges/schools were named as finalists, with Upsilon tying for the title with the PLS Alpha Chapter at Auburn University Harrison School of Pharmacy. 

In this year's challenge, competitors were asked to plan an initiative promoting diversity and equitable experiences through their chapter, pharmacy school or local community.
'Creating Lasting Change'
The UHCOP chapter created a certification program, "Creating Lasting Change," focusing on diversity, equity and inclusion (DEI) in health care. Presented over four sessions, the program will delve into such topics as systemic racism and maternal mortality rates among Black mothers. 
"'Creating Lasting Change' hopes to identify these barriers in healthcare, encourage discussion on DEI areas of improvement and discuss implementation of change that empowers students to foster diverse leaders in healthcare," Garcia-Plouch said.
The certification program will be implemented in the next academic year, with Pharm.D. student and Leadership Challenge Chair Sarah Garcia-Plouch overseeing the project.
Chapter of Year Finalist
On top of its challenge win, Upsilon was also named as a finalist in defending last year's Chapter of the Year title. Among the chapter's activities were: 
Hosted its 10th annual President's Retreat, which prepares future leaders of UHCOP organizations and allows them to participate in interactive events promoting teamwork, communication and trust.
Organized several workshops focusing on such topics as interview skills, getting the most out of the LinkedIn social media/networking platform, and conflict resolution.
To continue PLS's presence in the Houston community, the chapter hosted a raffle to raise money for a local anti-human trafficking organization. The chapter also held drives to provide medical supplies to centers such as the Montrose Center, an LGBTQ+ facility, and overseas countries experiencing shortages.
COY reports are submitted in the fall of each year, covering the activities of the prior academic year. The 2021-2022 officers were Jeanette Lahoud, president, Dustin Vo, vice president, Francesca Oleta, secretary, Lauren Lee, treasurer, and Trina Mercado, leadership challenge chair.
- Logan Linder