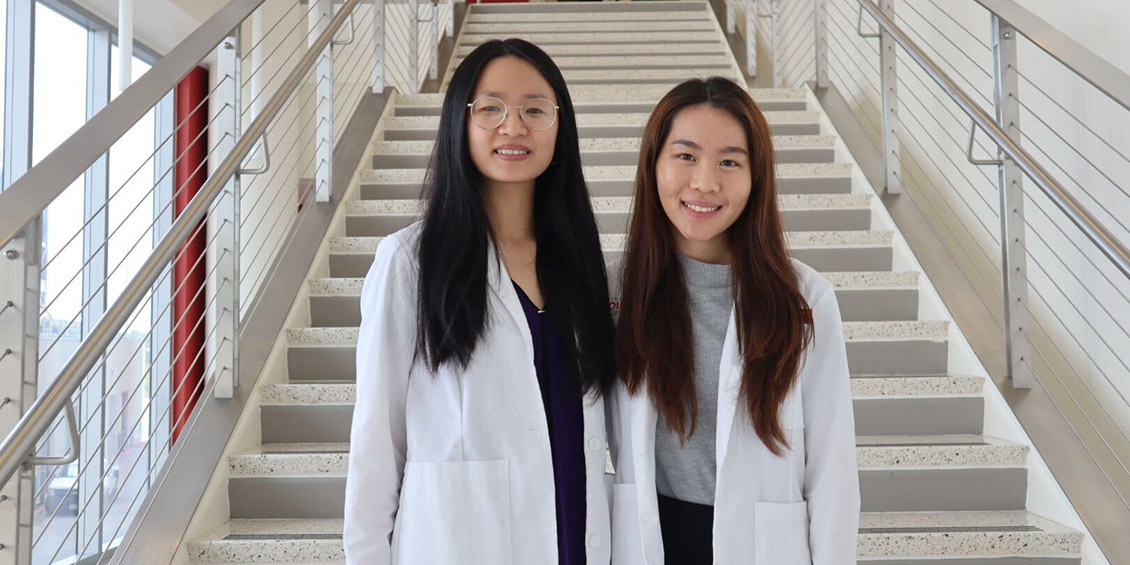 Big Wins in The Big Easy
SNPhA Chapter Secures Clinical Skills Competition, 'Man-Mile' Awards at Regional Conference in New Orleans
April 25 — A year after a two-person team from the UH College of Pharmacy Chapter of the Student National Pharmaceutical Association (SNPhA) captured first place in the Clinical Skills Competition at the SNPhA Region III, IV & V Conference, a new team of chapter members defended the college's title with a win in the 2023 regional conference competition March 31-April 1 in New Orleans, La.
This year's Clinical Skills Competition (CSC) winners were third-year Pharm.D. students Jennifer Lee and Elizabeth Nguyen. In addition, second-year Pharm.D. students Connie Lau and Van Vo brought home third place in the event. Unlike the national competition, teams in regional events are not separated by class year.
The CSC competition format requires students to develop a clinical care plan for a hypothetical patient based on the patient's medical chart and other resources, along with counseling the patient in front of a panel of judges – all within 20 minutes.
For its part, the chapter secured the conference's "Man-Mile Award," which is presented based on the number of members in attendance and the distance traveled to the host city. A total of 30 UHCOP SNPhA Chapter members traveled the 347 miles to attend this year's conference in "The Big Easy."
Hosting three-quarters of the country at 29 states, the regional conference provides a variety of professional development experiences for minority student-pharmacist members who aim to give back to underserved communities throughout their careers.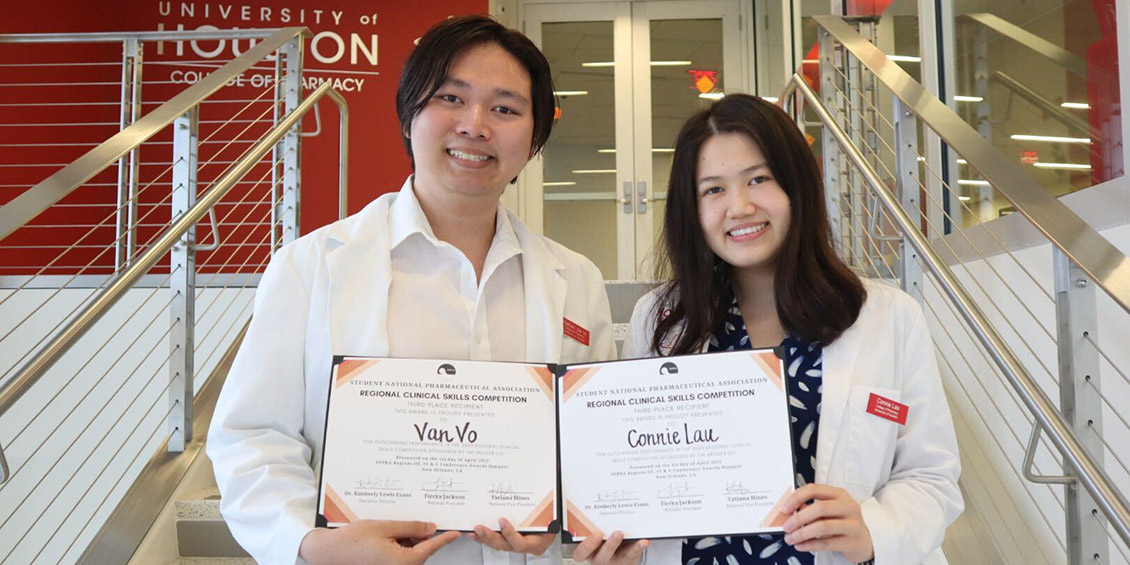 — Logan Linder