Infectious Influence
Garey Earns ACCP Miller Award for Contributions to Clinical Pharmacy Literature, Mentorship of Next-Generation Scholars
October 24 — University of Houston College of Pharmacy's Kevin W. Garey, Pharm.D., M.S., FASHP, FIDSA, FCCP, has been honored with the 2022 American College of Clinical Pharmacy's Russell R. Miller Award for significant contributions to clinical pharmacy literature.
Bestowed at the 2022 ACCP Global Conference on Clinical Pharmacy Oct. 15-18 in San Francisco, the award is named for the late Russell R. Miller, Pharm.D., Ph.D., founding editor-in-chief of the ACCP journal Pharmacotherapy.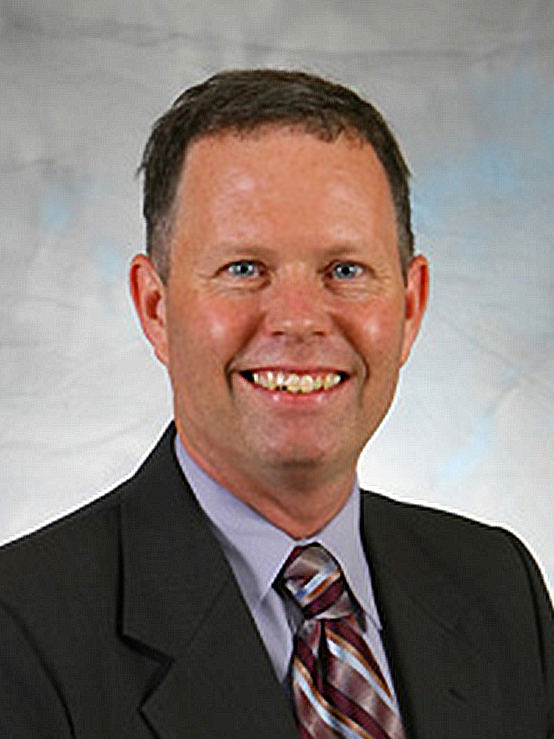 Garey is a recognized leader in the field of infectious diseases pharmacotherapy and research, especially in the area of Clostridioides difficile infection (CDI), epidemiology, diagnostics, treatment and resistance mechanisms. Typified by life-threatening and often debilitating recurrent diarrhea, CDI has been classified as an "urgent" bacterial threat by the U.S. Centers for Disease Control and Prevention (CDC). He also was recruited as a contributing author for joint Infectious Diseases Society of America and Society for Healthcare Epidemiology of America CDI clinical practice guideline updates recently published in the journal Clinical Infectious Diseases.
"I truthfully do not know of another pharmacist investigator in ID whose work covers so many different areas of one type of infection," observed colleague Temple University Clinical Professor Jason C. Gallagher, Pharm.D., FCCP, FIDP, FIDSA, BCPS, in his nomination of Garey for the award.
With a body of work that exceeds 250 peer-reviewed journal articles, several book chapters and 200-plus presentations at scientific meetings, Garey has received multiple honors for excellence in clinical pharmacy research. His scholarship accolades include twice winning both the Society of Infectious Diseases Pharmacists' Impact Paper in Infectious Diseases Pharmacotherapy Award and the Top 10 Paper in Mycology Award from the Interscience Conference on Antimicrobial Agents and Chemotherapy, as well as earning the American Society of Health-System Pharmacy (ASHP) Drug Therapy Research Award and the Best Review Paper from the Journal of Hospital Infection.
A colleague of Garey's since their time as infectious diseases fellows, Melinda M. Neuhauser, Pharm.D., MPH, FCCP, FASHP, FIDP, acute care lead for the CDC's Office of Antimicrobial Stewardship, pointed to the instrumental role of Garey's research in the commercial development of a diagnostic tool for fungal infections and two novel CDI antibiotics.
"This key aspect of blending epidemiologic findings to improve patient care and advance science is a defining aspect of Dr. Garey's transformative research," Neuhauser wrote in her nomination letter.
Beyond his focus on CDI-related research, Garey's contributions to clinical pharmacy literature spans a range of topics such as non-CDI bacterial and fungal pathogens, the gut microbiome, pharmacoeconomics, patient quality-of-life indices, pharmacist-provided vaccinations and other interventions, and health-system pharmacy administration.
Other colleagues highlighted Garey's mentorship in developing a new generation of scholars through two programs he co-founded: The Houston Program in Health-System Pharmacy Administration and Leadership, a two-year concurrent PGY1-PGY2/M.S. degree program with seven fellow member institutions in the Texas Medical Center, and the Infectious Diseases Pharmacotherapy Fellowship program in collaboration with CHI St. Luke's Health-Baylor St. Luke's Medical Center, where he also helped establish the ASHP Best Practices Award-winning Center for Antimicrobial Stewardship and Epidemiology.
"Dr. Garey's impact is amplified through the influence he has had on his students, trainees and peers," noted colleague P. David Rogers, Pharm.D., Ph.D., FCCP, St. Jude Endowed Chair in Pharmaceutical Sciences at St. Jude's Research Hospital. "He is committed to the training of the next generation of clinical pharmacists and scientists through the residency and fellowship programs that he directs and supports within his department. He has a unique talent for launching the careers of others by mentoring and supporting his junior faculty to grow into established clinicians and investigators."