State Appointment
Thornton Named Regional Representative on Texas Opioid Council to Fund Projects from Opioid Lawsuit Settlements
January 20 — Douglas Thornton, Ph.D., Pharm.D., UH College of Pharmacy assistant professor and director of the Prescription Drug Misuse Education and Research (PREMIER) Center, has been appointed to a statewide council charged with crafting the process for organizations to apply for funding of opioid abatement programs in Texas from opioid lawsuit settlements.
The Texas Opioid Abatement Fund Council was established in response to Senate Bill 1827, which was passed by the 87th Texas Legislature in 2021, "to ensure that money recovered by this state through a statewide opioid settlement agreement is allocated fairly and spent to remediate the opioid crisis in this state by using efficient and cost-effective methods that are directed to regions of this state experiencing opioid-related harms."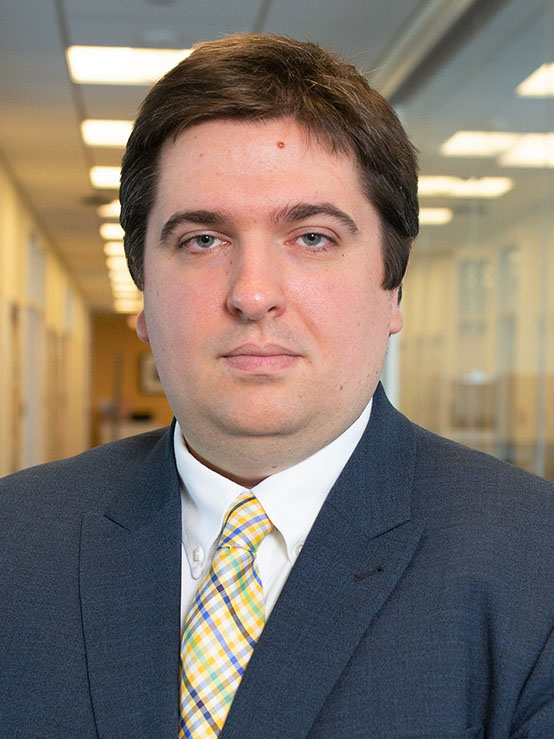 Thornton is one of six regional members appointed by the Texas Health and Human Services Commission (THHSC) to serve on the council. Thornton represents Region 3, which covers Austin, Calhoun, Chambers, Colorado, Fort Bend, Harris, Matagorda, Waller, and Wharton counties. An additional eight individuals on the council are appointed by the Texas governor and other elected officials as specified in the legislation.
As director of The PREMIER Center, Thornton has been actively involved in opioid-related initiatives funded by the National Institutes of Health and Substance Abuse and Mental Health Services Administration, among others, since joining UHCOP's faculty in 2017.
He has played a major role in helping THHSC leaders execute and evaluate its Strategic Prevention Framework for Prescription Drugs (SPF-Rx), a five-year initiative that includes communicating with pharmaceutical and medical communities on the risks of overprescribing to young adults and track reductions in opioid overdoses and the incorporation of Prescription Monitoring Program (PMP) data into needs assessments and strategic plans as indicators of the program's success.
Thornton also has spearheaded the Safe Drug Disposal and Community Awareness (SDD/CA) Project of the Texas Targeted Opioid Response (TTOR), which is aimed at preventing the non-medical use of prescription medications through increased access to safe disposal methods, assessment of health care provider practices relating to disposal methods, and providing prevention education to high-risk individuals in Texas.