Excellence in Patient Care Research
Aparasu to Receive 2022 Paul Dawson Award from American Association of Colleges of Pharmacy
April 7 —In recognition of his 25 years of extraordinary commitment in research, education and service to improve patient health outcomes, especially within the geriatric population, the American Association of Colleges of Pharmacy (AACP) will recognize UHCOP's Rajender R. Aparasu, Ph.D., FAPhA, with the 2022 Paul R. Dawson Award for Excellence in Patient Care Research at the AACP Pharmacy Education 2022 meeting July 23-27 in Grapevine, Texas.
"I'm immensely humbled by this recognition of my efforts to improve geriatric care by providing evidence regarding safety and effectiveness of medications for older adults through health outcomes and pharmacoepidemiology research based on real-world data," said Aparasu, who serves as department chair and Mustafa and Sanober Lokhandwala Endowed Professor in Pharmaceutical Health Outcomes and Policy. "We have many challenges and opportunities in transforming our current health care systems, especially among geriatric patients, and I'm proud of the role that my current and former students, my colleagues, and I do every day for safer, more effective medication practices."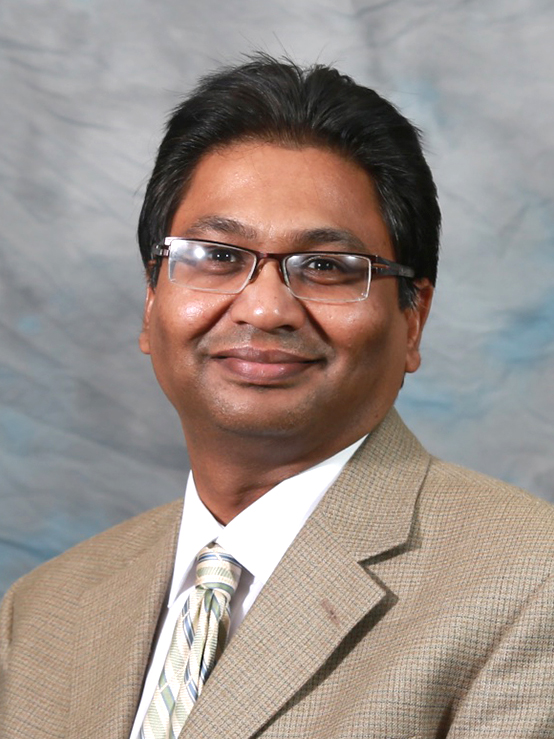 Since joining the college in 2006, Aparasu revamped the master's degree program in Pharmacy Administration, established a Ph.D. program in Pharmacy Administration (now the Pharmaceutical Health Outcomes and Policy Concentration under the Pharmaceutical Sciences Ph.D. program), and the Ph.D./M.A. in Applied Economics dual degree program with the UH College of Liberal Arts and Social Sciences. He also helped develop The Houston Program M.S./PGY1-PGY2 residency in Health-System Pharmacy Administration and Leadership in collaboration with several Texas Medical Center health systems.
In addition to being honored as a Fellow of the American Pharmacists Association, Aparasu was selected for the AACP Academic Leadership Fellows Program, the Fulbright Specialist Roster, and various national taskforces, committees, study sections and workgroups.
Aparasu's primary areas of research interest include outcomes research and pharmacoepidemiology, with particular emphasis on improving the quality of pharmaceutical care in older adults. His research group has focused on evaluating medication safety in older adults as limited safety evidence exists for chronic medications in this vulnerable population.
Recognized among the World's Top 2% Scientists in Geriatrics in PLOS Biology, Aparasu serves as editor-in-chief of the journal Drug, Healthcare and Patient Safety and as editorial board member of such journals as Research in Social and Administrative Pharmacy and Drugs and Aging.
He has published over 150 peer-reviewed manuscripts, with over 250 presentations in national and international meetings and thousands of citations for his work. He has co-edited/co-authored three books: "Research Methods for Pharmaceutical Practice and Policy"; "Principles of Research Design and Drug Literature Evaluation"; and the upcoming "Student Handbook for Pharmacy Practice Research" published by McGraw-Hill.
During his career, Aparasu has received more than $5 million in research support from federal entities such as the National Institute on Aging and the Agency for Healthcare Research and Quality and pharmaceutical industry organizations. He co-organized the Houston Medication Safety Symposium from 2016 to 2019, and now serves as principal investigator/co-organizer of the NIA-funded multiyear Geriatric Medication Safety Symposium.
He has directly mentored more than 25 graduate students and postdoctoral fellows over the past decade.
"Dr. Aparasu is a highly accomplished and respected researcher in the use of real world data to highlight opportunities for improving patient health outcomes, especially in the older adult population," said F. Lamar Pritchard, Ph.D., R.Ph., UHCOP dean and Humana Endowed Chair in Pharmacy. "His leadership has positioned the department and its faculty and students among the most productive units within the pharmaceutical health outcomes and policy discipline."
The award is endowed by Amgen in honor of its former Vice President of Marketing and Sales, Paul R. Dawson, to recognize an active scientist within the ranks of pharmacy education as a leaders in the broad range of research related to health services delivery directly affecting patient outcomes, including basic, clinical, translational and health services research. 
"I feel that Dr. Aparasu embodies what patient care research is all about – he is the quintessential researcher leader who has provided yeoman service to pharmacy education at the national and international levels," said S. Suresh Madhavan, MBA, Ph.D., FAPhA, dean and professor of the College of Pharmacy at the University of North Texas Health Science Center at Fort Worth. "The outcomes of his contributions have impacted patient care in the elderly and improved the quality of life of people nationally. His contributions have been outstanding, sustained, and impactful.
"In the 30-plus years I have been in academia, I have come across very few individuals who have been as productive, collaborative, or a better mentor than Dr. Aparasu."
Fellow colleague John P. Bentley, Ph.D., director of the Center for Pharmaceutical Marketing and Management, professor of Pharmacy Administration and research professor of the Research Institute of Pharmaceutical Sciences at The University of Mississippi, also praised Aparasu's research and service to pharmacy and health care around the world.
"His scholarly activities have truly made a difference by highlighting important medication use problems in an effort to change behaviors in the healthcare system to reduce these problematic patterns," Bentley said. "He is also a very positive, enthusiastic, and supportive individual who regularly demonstrates his concern and compassion for others.
"I have known Dr. Rajender (Raj) Aparasu for many years and I am quite proud to have collaborated with him on several book projects. His energy is contagious and his vision for what needs to be done is truly remarkable."