Faculty Appointment
Ph.D. Alumnus Tyler Varisco Joins PHOP Department to Continue Work on Opioid Use Disorder, Prescription Monitoring Program Research 
July 9 — UH College of Pharmacy recently welcomed Tyler Varisco, Pharm.D., Ph.D., to the college's Department of Pharmaceutical Health Outcomes and Policy (PHOP) as a research assistant professor.
A May 2021 alumnus of the UHCOP PHOP Ph.D. program, Varisco previously earned a Pharm.D. degree from The University of Texas at Austin College of Pharmacy and a B.S. in biology from Texas A&M University.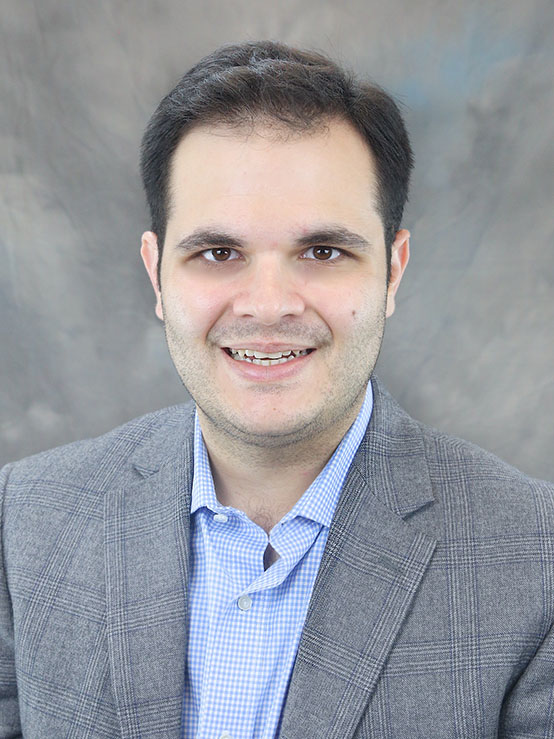 Varisco's research focuses on identifying opportunities to improve the timely delivery of safe, equitable, and effective care for persons with opioid use disorder. He is particularly interested in expanding the role of pharmacists along the continuum of care for persons with high-risk controlled substance use. In his dissertation work, Varisco identified that patients receiving buprenorphine for opioid use disorder frequently change pharmacies leading to potentially harmful disruptions in treatment persistence. His research is informed by 10-years of experience as a technician and pharmacist in the independent community and corporate pharmacy settings.
While completing his Ph.D., Varisco published 12 peer-reviewed manuscripts in such publications as the International Journal of Drug Policy, Journal of Substance Abuse Treatment, Journal of the American Society of Addition Medicine, and the Journal of the American Pharmacists Association. He also delivered live sessions at the 2020 and 2021 National Rx Drug Abuse and Heroin Summits, the 2020 American Public Health Association Annual Meeting and Exposition, and the 2019 American Pharmacists Association Annual Meeting and Exposition. Varisco was also a 2018 Walmart/American Association of Colleges of Pharmacy (AACP) Scholar and is a member of The Rho Chi Honor Society.
In addition to his faculty position, Varisco also has been appointed as a full member of The Prescription Drug Misuse Education and Research (PREMIER) Center, where he will continue to work with his former graduate advisor, PREMIER center director and PHOP Assistant Professor Douglas Thornton, Ph.D., Pharm.D., BCPS. In addition to his role in the center's ongoing federal and state funded projects, Varisco hopes to expand the center's research portfolio through his focus on access to treatment for opioid use disorder.