Update on 75th Diamond Jubilee Gala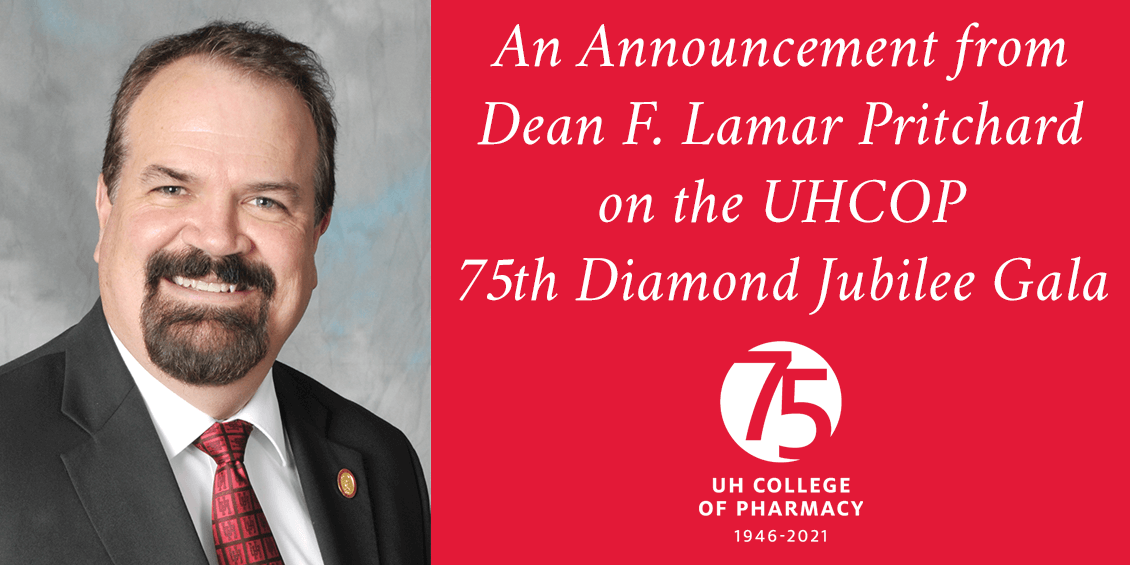 Dear UHCOP alumni and friends,
I hope this message finds you and your loved ones, friends and colleagues well after the holiday season. Despite our eagerness to celebrate the 75th anniversary of our College of Pharmacy at the Diamond Jubilee Gala planned for next month, it has become apparent that moving forward with our plans at this time is not in the best interest of our communities and our UH Pharmacy family.
Today, we find ourselves in a similar position as last summer when we made the difficult decision to postpone the fall Mading Society Dinner & Induction for a second year. At the time, Texas and many parts of the country were in the throes of the COVID-19 Delta variant wave; today, we are facing yet another unprecedented wave from the Omicron variant.
It was an unfortunate turn of events, but we were excited about our alternate plan of honoring the college's generous donors and supporters as part of the February 2022 gala. Sadly, we must again postpone our gala until a future date, tentatively early this summer.
This decision was made partly due to keeping our Pharmacy family safe and not contributing to unnecessary potential COVID-19 exposures, but also out of respect and concern for the mental health and well-being of our alumni and colleagues across the professions whose dedication to excellence in patient care under extraordinary circumstances has been nothing short of awe-inspiring.
I thank you for your excitement in wanting to join us in marking 75 years of "Character, Compassion, Competency and Courage," and appreciate your understanding of the necessity of postponing these celebrations until it is safer and more appropriate to do so. Please continue to stay safe and, as always, Go Coogs!
— Dean F. Lamar Pritchard, Ph.D., R.Ph.