UH's College of Natural Sciences and Mathematics and College of Medicine Collaborate With Jack Yates High School
To combat the underrepresentation of minorities in STEM fields, University of Houston scientists, professors and students are coalescing to provide research opportunities to high school students in Houston's underserved Third Ward neighborhood.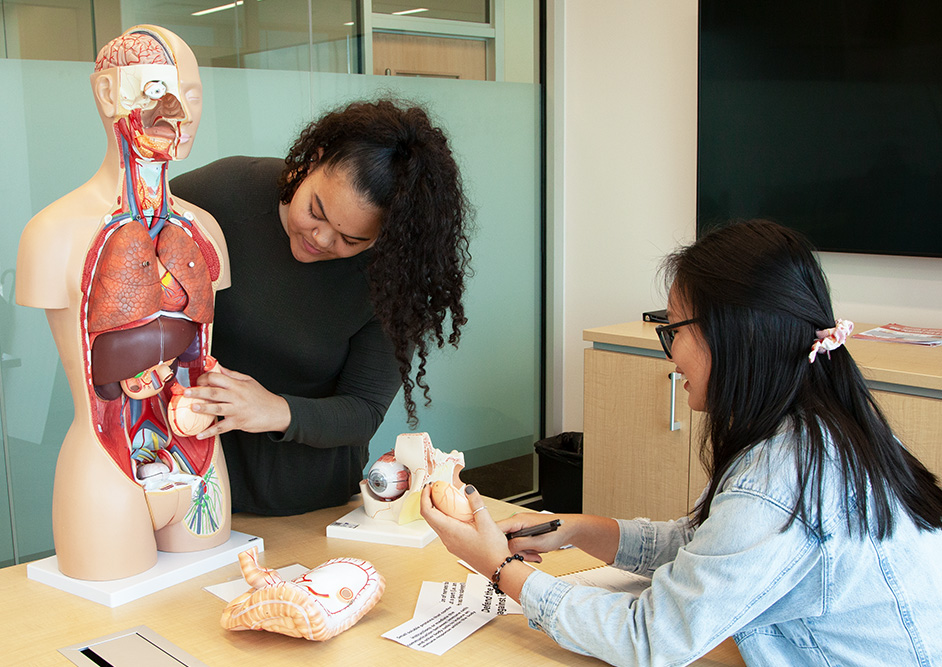 The STEM Research Inquiry Summer Experience program is a collaboration between the University of Houston's College of Natural Sciences and Mathematics, NSM's teachHOUSTON program, the new UH College of Medicine and Jack Yates High School in the Third Ward.
"This program truly has an impact that extends beyond one group of students," said Mariam Manuel, director of STEM RISE student success and instructional assistant professor for teachHOUSTON. "We're bringing different fields of STEM together at different grade levels. They are all embarking on a summer STEM research experience by participating in research in the lab, but also receiving mentorship and support outside of the lab."
Beginning summer 2022, selected Jack Yates students will work alongside undergraduate STEM majors and College of Medicine students on original research projects in UH's numerous STEM laboratories and prepare a report of their findings. They will all have the opportunity to present their research at both national and local competitions and conferences.
"The STEM RISE experience helps to demystify the scientific process and shows young students that a career in science and medicine is available to them," said Thomas Thesen, director of the STEM RISE research experience and associate professor of neuroscience at the College of Medicine.
Jack Yates students will be mentored by UH medical students, undergraduate STEM majors and STEM faculty to learn lab techniques and tools, how to be a part of an active research team and experience campus life at a research university.
Along with their lab work, high school participants will also attend customized STEM lessons, facilitated by teachHOUSTON pre-service teachers that will support their understanding of the research.
Mentoring and Teaching Opportunities
The new summer program is also multi-beneficial to UH students. Undergraduate STEM majors and medical students will learn culturally responsive teaching and mentoring as well as inquiry-based teaching through the STEM RISE Professional Development Institute. They are also going to be mentored by UH faculty and staff.
teachHOUSTON preservice STEM teachers will be able to enroll in a Research Methods in STEM course, which will include informal learning opportunities. The course will be taught by Jacqueline Ekeoba, director of STEM RISE instruction and lecturer in the teachHOUSTON program.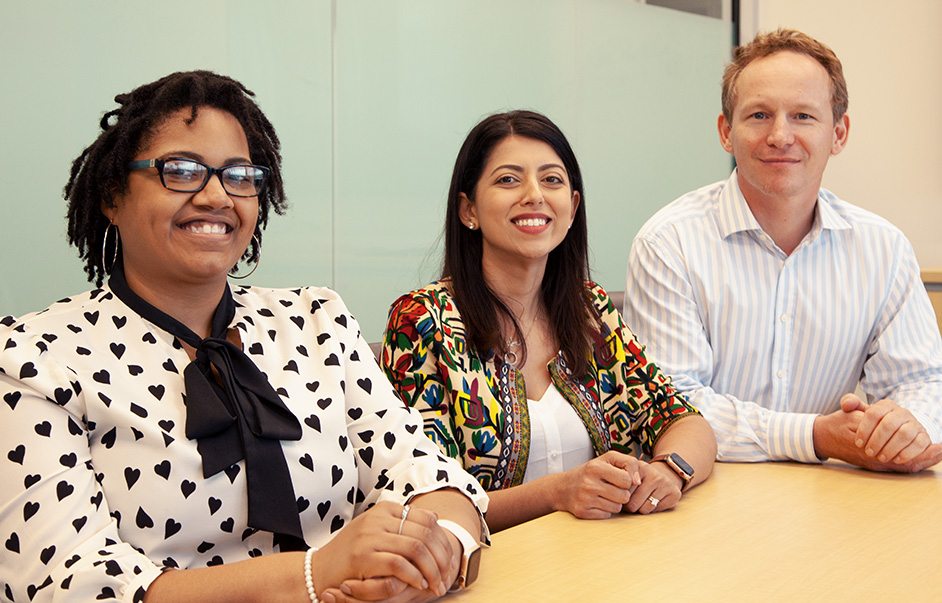 "The STEM RISE program is a really good opportunity for preservice teachers to get to know students around the Houston area, and to give back to the community to hopefully inspire the next generation of STEM students," said Theresa Pham, teachHOUSTON preservice teacher and mathematics major.
Ashlynn Mills, a second-year medical student, said working with the Jack Yates students in the lab is a wonderful mentorship opportunity that helps the high schoolers apply the skills they are learning in school in a practical way.
"For example," she said, "learning the mathematical calculations of dilutions. Students are able to see the importance of diluting a chemical, then using that chemical in a scientific experiment."
Mills adds a research experience like STEM RISE is rare for high school students as most of them do not get these opportunities until they are in college and already committed to a scientific field.
"To get that experience in high school, widens their imagination so to speak, so they're able to see themselves in these white coats," she said. "They're able to gain the confidence necessary to perform well in high school now to have those opportunities in the future."
Medical students participating in the program will gain research experience as part of their pre-clerkship curriculum in the form of a scholarly project. Additionally, the program allows them to develop and improve mentorship and leadership skills as well as connect with the community they will serve as future physicians.
Support for STEM RISE
STEM RISE is funded through a National Science Foundation grant of $299,960 for three years.
Additional support comes from generous donor Patrice O. Yarbough, a NASA Silver Achievement Medalist and retired senior scientist at NASA Johnson Space Center. She recently established the Dr. Patrice O. Yarbough Research Gateway scholarships and fellowships to support students of color who are NSM majors. Recipients of the Yarbough summer fellowship have the opportunity to participate in STEM RISE in the summer of 2022.
"As a graduate of Jack Yates High School class of 1976 and a graduate of the University of Houston College of Natural Sciences and Mathematics ('80, Ph.D. '85), it brings me great joy that STEM RISE is creating a bridge for Houston Third Ward students," Yarbough said. "It is a bridge to scientific discovery, to science education, and to health and medicine. STEM RISE is addressing an unmet need for our Houston community; the outcome will be to build a pipeline of talent to diversify the STEM workforce."
When she was a student at Jack Yates, she participated in a six-week summer research experience at UH, which ignited her love for STEM.
Further Program Details
Manuel is principal investigator of the program. Co-principal investigators are Thesen and Ekeoba.
Medical students and STEM undergraduates will receive scholarships if they are chosen to participate in STEM RISE.
teachHOUSTON is a program committed to combating the shortage of qualified STEM teachers in the greater Houston area. The College of Medicine mission is not only to educate the next generation of primary care physicians but to address the needs of underserved populations of greater Houston through education, healthcare, research and outreach.
For more information, visit uh.edu/nsm/th/stem-rise.
- Rebeca Trejo, College of Natural Sciences and Mathematics