Award Presented during UTeach STEM Educators Conference
Leah McAlister-Shields, instructor and faculty advisor for teachHOUSTON, was recognized during the 2021 UTeach STEM Educators (USEA) Conference for her passion, innovation, and dedication for STEM teacher and student education.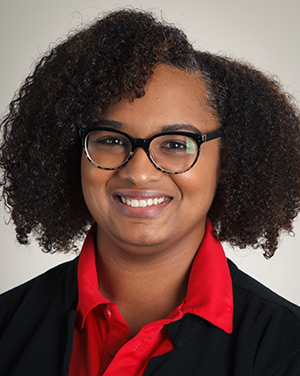 McAlister-Shields, who has 18 years of higher education experience, received the USEA Outstanding Staff Award for developing and implementing student success initiatives that support the persistence of underrepresented minority STEM majors to become teachers.
Her current work with culturally responsive pedagogical (CRP) practices involves the development of undergraduate and graduate courses focused on culturally responsive STEM instruction. Her research and grant work involves examining the implementation of CRP across STEM education preparation programs and the development of curriculum grounded in cultural experiences, advocacy for social justice, and the critical awareness of issues faced by marginalized populations.
As a mixed methodologist and pragmatist researcher, McAlister-Shields develops and teaches doctoral research courses in the College of Education. McAlister-Shields holds a Master of Social Work from the University of Houston and a Doctorate in Educational Leadership-Higher Education Administration from Sam Houston State University.