Ana Belén Gutiérrez Will Teach English in Spain
Mathematics graduate and teachHOUSTON alumna Ana Belén Gutiérrez received a Fulbright English Teaching Assistant Award for the 2021-2022 academic year. She is one of five recent graduates and alumni from the University of Houston's College of Natural Sciences and Mathematics to receive a Fulbright grants this year. In total, 10 recent graduates from UH received Fulbright awards.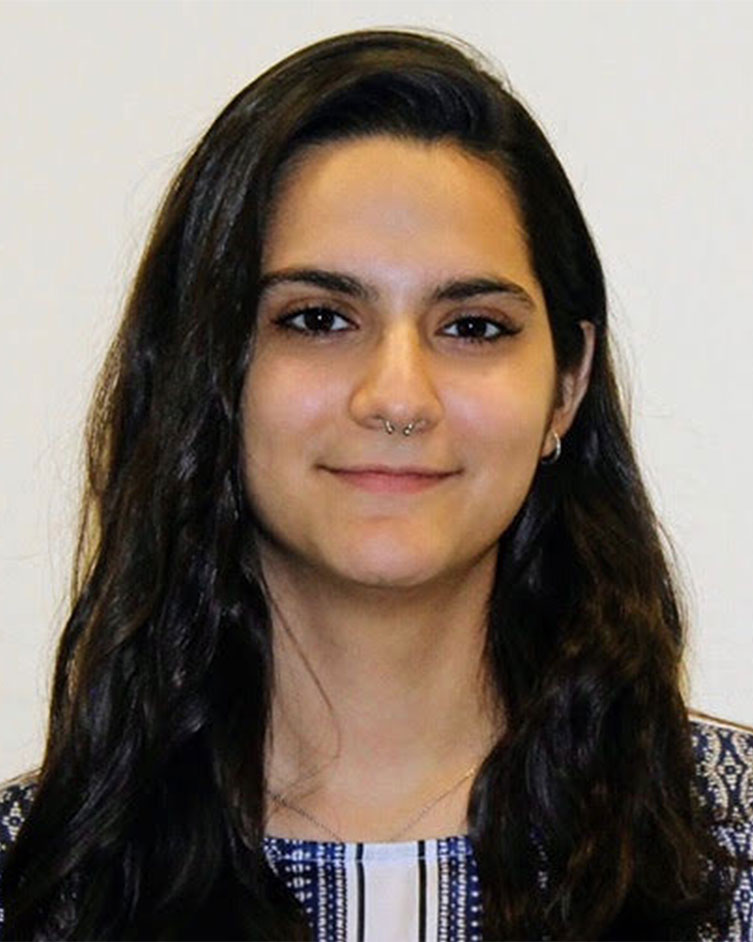 "As the borders begin to reopen, it is increasingly important that Americans reconnect with the world. UH has some of the finest students who will represent not just our great University, but also our great city," said Paula Myrick Short, UH senior vice president for academic affairs and provost. "I am proud of the vibrant Fulbright culture that we are continuing to build at the University of Houston."
Gutiérrez graduated in May with a bachelor of arts in mathematics, a minor in Spanish, and the Global Citizens Credential. She was active in teachHOUSTON, holding various leadership roles within its Student Society, including professional development chair and vice president. Gutiérrez served as curriculum developer for the Equinor Summer STEM Camp and a team lead for teachHOUSTON STEM Interactive.
In summer 2018, Gutiérrez received the International Education Scholarship for a faculty-led study abroad trip to Peru. She also spent her fall 2019 semester in Chile and Argentina studying comparative education and social change with the School for International Training, or SIT, Full Tuition scholarship. Since then, she has served both as an alumni mentor with SIT and as a global guide on the UH campus.
Gutiérrez also served as a Research, Innovation and Scholarly Engagement mentor with her home school district of Pearland ISD since spring 2019 and student-taught at a high school in Alvin ISD.
Through Fulbright, she will serve as an English Teaching Assistant in the Spanish region of Galicia. When she returns, Gutiérrez plans to apply her global perspective of education in the math classroom through inquiry-based, student-centered lessons.
NSM Grads Will Teach or Research at Five Different Countries
The NSM graduates represented are:
Ashley Cruz
Ana Belén Gutiérrez
Olivia Lee
They will conduct research or teach English in Mexico, Spain, Germany, the Czech Republic and Japan. You can read more about each NSM graduate in a separate article.
Most Competitive Application Year Yet
This year marks the second time in three years that 10 or more UH students have earned Fulbright grants in the same application cycle. Since 2018, 36 UH students have been named Fulbrighters. To put that in perspective: UH received a total of 35 Fulbrights in the years between 1966 and 2017.
The 2021-2022 cycle was the most competitive application year for Fulbright. Due to the cancellation of many programs because of the pandemic, Fulbright evaluated both current and previous applicants when awarding this year's grants.
"UH Fulbright applicants demonstrated incredible resilience. Despite the stiff competition, uncertainty caused by the pandemic, and remote advising, more UH students applied for Fulbright program than ever before (46) and UH recorded one of its largest recipient cohorts in school history," said Ben Rayder, director of the Office of Undergraduate Research and Major Awards. "I am so excited for the newest cohort of UH Fulbrighters who will have transformative experiences on their grants abroad." 
The Fulbright U.S. Student Program, the flagship international educational exchange program sponsored by the U.S. government, is designed to build relations between the people of the U.S. and the people of other countries. It is funded through an annual appropriation to the U.S. Department of State. Participating governments and host institutions, corporations, and foundations around the world also provide direct and indirect support to the program, which operates in over 160 countries worldwide, with the aim of solving global challenges.