How NSM's teachHOUSTON Students Filled the Void for STEM-Based Education
Long before COVID-19, NSM sought to fill the academic void for thousands of Houston-area school children who were missing a quality education in the sciences.
Led in part by NSM's Dr. Paige Evans, teachHOUSTON is an NSM program that operates in conjunction with the UH College of Education. It emphasizes field-based teaching for students working on NSM degrees combined with secondary STEM teaching certification.
But, 2020 posed its own unique challenges and threatened to cancel teachHOUSTON's popular summer camps. So once again, the innovative minds at teachHOUSTON came up with a solution.
The teachHOUSTON STEM Interactive, a series of free online STEM activities, launched June 22 and ran for three weeks. Though the interactive portion has ended, the video lessons, activities and assessments are available for use indefinitely.
While in-person STEM camps were attended by an average of 300 children in years past, the teachHOUSTON STEM Interactive had over 3,000 students sign up. Around 900 students participated in the daily Zoom lessons.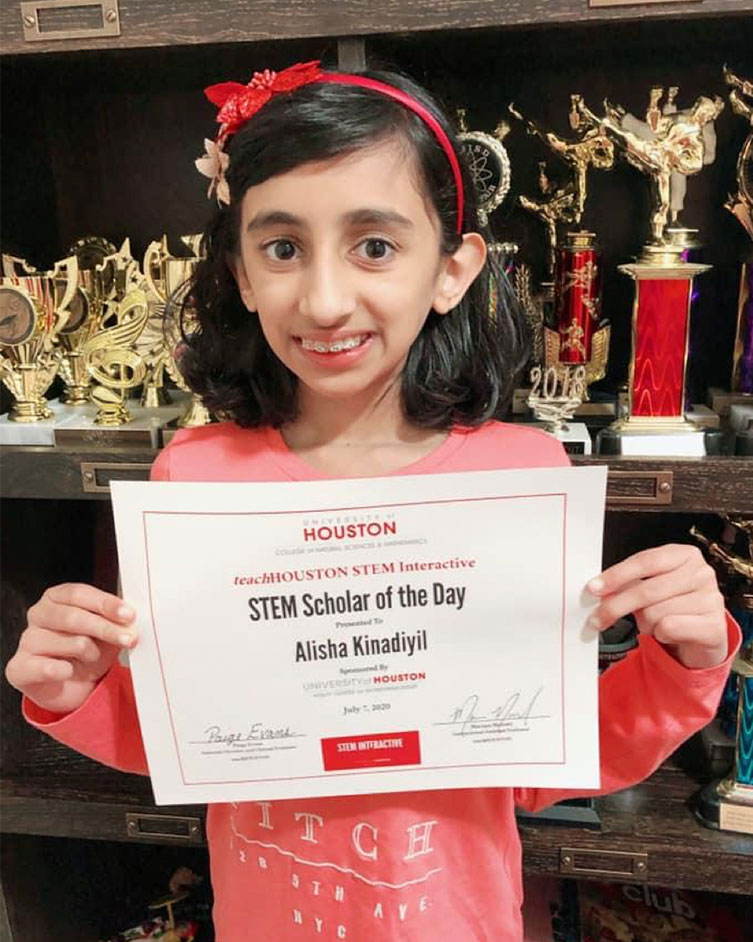 teachHOUSTON STEM Interactive's success had a bonus side effect. The program was able to hire 26 NSM undergraduate pre-service teachers and four NSM graduate or in-service teachers.
Benito Toscano, a mathematics major, was one such pre-service teacher.
"This program showed me that a classroom that works off of students' curiosities and inquiries works best for learning," said Toscano, who will receive his teaching certification in 2021. "I've come to realize that education does not need to take place in a physical classroom. Thanks to the STEM Interactive I feel ready to go into the teaching field whether it be online or face-to-face."
Toscano even has some words of advice for those homeschooling their children this fall.
"Try to be as understanding as possible. With the switch to online learning, many students lost the interaction part of their lives, which is a very important part of human development and plays an important part in the mental health of a student," said Toscano.
"Sometimes students may not be at 100% percent and might need a little break. Try to be receptive to your student's needs. Students need to know that at least, they have their parents in their corner."
Learn more about the teachHOUSTON STEM Interactive.