UTeach STEM Educators Association Award Recognizes Passion and Dedication to STEM
Mariam Manuel, instructional assistant professor/master teacher for teachHOUSTON, received a Special Award for Outstanding Contributions to STEM Education from the UTeach STEM Educators Association. The award recognizes those who have displayed passion and dedication for STEM disciplines.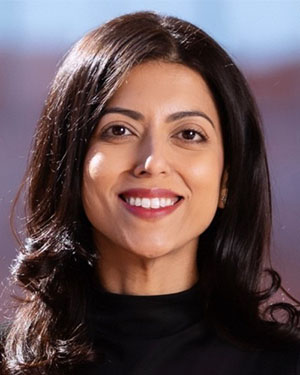 Manuel is a graduate from the University of Houston teachHOUSTON program and the UTeach Engineering Education Master's program at the University of Texas at Austin. She earned her Ph.D. in STEM Education through Texas Tech University with a concentration in Engineering Education. Her research involves exploring the intersection of engineering design and culturally responsive pedagogy as it relates to science and mathematics instruction.
Manuel also teaches Physics for Pre-Service Teachers—a course that connects middle school physics content with inquiry-driven instructional strategies—and a graduate-level course, Fundamentals of Engineering Design Education. She is one of the writers and instructors for the Preparing for AP Physics MOOC. Before working at UH, Manuel taught Physics in Katy Independent School District, where she also served as a team lead, science instructional coach, and STEM instructional specialist.
She is currently Co-PI on two NSF grants that have brought in a total of $3.9 million to UH for endeavors in STEM education outreach and teacher development, including a project called Enhancing STEM Teacher Leadership through Equity and Advocacy Development in Houston (LEAD Houston). 
Manuel serves as the faculty sponsor for student organizations and as an active member on the Houston-Area Regional Leadership Team for the Texas Girls Collaborative. She has served the UTeach STEM Educators Association (USEA) as an inaugural board member and has held the roles of Secretary and most recently Alumni Representative. She also chairs the National Publications Committee for USEA.
She also organizes the annual UTeach Day on the Hill, through which she pioneers an advocacy effort to meet with leaders in the senate, congress, and department of education in order to share the impact made by teachHOUSTON and other UTeach programs. Manuel is also the recipient of the 2018 Million Women Mentors Stand Up for STEM Award which recognizes efforts in mentoring young girls and women to pursue STEM-related career pathways.
- Source: UTeach STEM Educators Association Award Winners Webpage