Program to Benefit Freshmen with Majors in the Departments of Earth and Atmospheric Sciences, Mathematics, and Physics
In a strategic effort to improve graduation rates for STEM students, increase diversity in the STEM workforce, and to help promote economic mobility for low-income families, the University of Houston will launch a new mentoring scholarship program funded by a nearly $1.5 million grant from the National Science Foundation.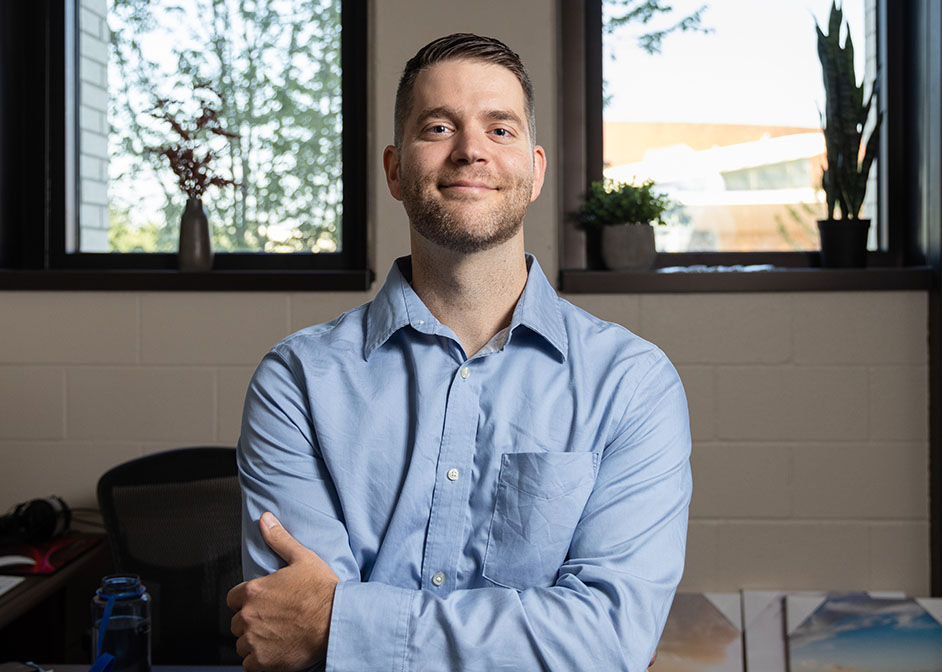 The Science and Math Mentoring Scholarship (SaMMS) program will provide up to $10,000 per year to freshmen with majors in the Departments of Earth and Atmospheric Sciences, Mathematics and Physics.
Led by Daniel Hauptvogel, instructional associate professor in UH's College of Natural Sciences and Mathematics, the program will reach many students underrepresented in the sciences and help ensure their academic success, particularly those first in their family to go to college.
"Many of these students balance work with school, and the financial relief the scholarship can offer while simultaneously providing career-related experiences, will improve the likelihood of their graduating with STEM degrees and continuing into careers in the field or to graduate school," said Hauptvogel.
Careers in science, technology, engineering and math can provide high incomes for jobseekers. Demand for these skills is high, too. Careers in statistics, for example, are projected to grow by 45% over the next decade in Texas while the field of environmental engineering could grow by 18%, according to the U.S. Department of Labor.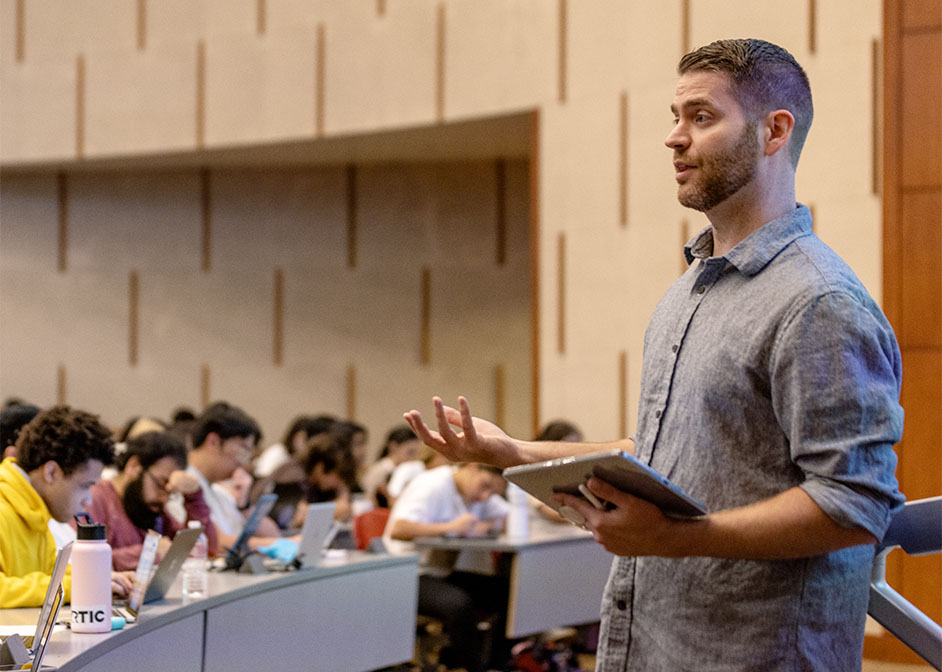 The program will provide extensive mentoring opportunities in addition to lessening the financial burden of attending college. A team of faculty members will work directly with the scholarship recipients. Students will also be exposed to undergraduate research experience and academic, professional and personal development.
Donna Stokes, associate dean of undergraduate affairs and student success in the College of Natural Sciences and Mathematics, and Donna Pattison, assistant dean of student success in the college, are co-principal investigators of the SaMMS program. Stokes will also mentor some physics majors and students from underrepresented groups.
"Mentoring is one of the tenets of the program not only because of the positive impact it has on students, but because of its long-term positive effects," said Stokes. "We know that new graduates in the workforce who are really engaged in their work typically had high-quality interactions with faculty in college."
Faculty mentors will mentor students in groups, not only for the sake of efficiency, but also because the small group meetings will allow students to build camaraderie and create friendships.
"Having someone to serve as a guide, cheerleader and coach improves engagement and builds a sense of belonging to a community," said Pattison. "The mentorship piece is particularly important for first generation college students as it can help cover gaps in procedural knowledge about how college works."
Student progress will be monitored throughout the program as the project team aims to understand to what extent faculty mentoring, peer mentoring, development activities, and social activities affect the scholars' perceived experience at UH, particularly which activities they felt were most critical to their success.
"It's important to examine student engagement in curricular and co-curricular activities and its effect on student retention and graduation so we can replicate what works in the future," said Hauptvogel.
Applications for SaMMS will open Nov. 1, 2022, and the first cohort will begin in fall 2023. The program will support 24 incoming freshmen who demonstrate financial need by qualifying for a Federal Pell grant, as determined by completing the Free Application for Federal Student Aid (FAFSA).
- Rebeca Hawley, University Media Relations