In a series of recent national university rankings and lists, the University of Houston is recognized for its quality of education and overall student experience. UH is included in the Wall Street Journal's list of "America's Best Colleges for 2024," Princeton Review's "Best 389 Colleges for 2024," and Money's "Best Colleges 2023."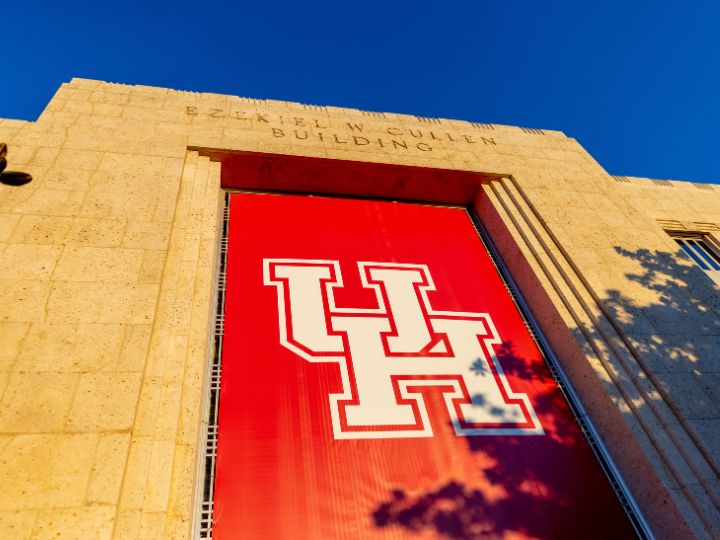 Wall Street Journal "America's Best Colleges for 2024"
The Wall Street Journal, in collaboration with College Pulse and the independent market research firm Statista, has just named the University of Houston as one of "America's Best Colleges for 2024." The comprehensive analysis involved surveying over 60,000 undergraduate students and recent alumni on factors such as tuition value, learning environment and post-graduation salary prospects. Notably, the rankings also assessed the diversity of campuses and how well institutions set up their students for success.
"We always strive to offer a holistic learning environment, so it's an honor to be acknowledged by The Wall Street Journal," said Diane Chase, senior vice president for academic affairs and provost. "This is a testament to our commitment to excellence in education, and the vibrant community we've built together with our faculty, staff and students.
The Princeton Review's "Best 389 Colleges for 2024"
Further adding to its accolades, the University of Houston was also featured in The Princeton Review's "Best 389 Colleges for 2024." Released last month, the elite list only encompasses about 15% of America's 2,600 four-year colleges.
"We salute UH for its outstanding academics, and its many other impressive offerings. We're delighted to recommend it as an ideal choice for students searching for their 'best-fit' college," said Rob Franek, The Princeton Review's editor-in-chief and lead author of "The Best 389 Colleges."  
Moreover, UH made a significant impression in two of the Princeton Review's 50 breakout lists. UH ranked No. 16 for "Lots of Race/Class Interaction," highlighting the academic and social benefits that arise from UH's diverse campus. UH also ranked No. 17 for having the "Most Active Student Government," recognizing the importance of student involvement in governance.
"Our students make this university special. UH's diversity and active student participation in our governance structures enrich the campus experience and continue to be points of pride," said Daniel Maxwell, interim vice president for student affairs.
Money's "Best Colleges 2023" Acknowledgment
Last but certainly not least, the University of Houston was highlighted in Money's "Best Colleges 2023." Money's evaluation is rigorous, with emphasis on quality, affordability and future earning potential. This year, the focus was on showcasing colleges that genuinely offer value for tuition, emphasizing factors like graduation rates, social and economic mobility, and student debt management.
"Student success is at the core of everything we do. It fills us with immense pride to witness the transformative journeys of our students, who see a tangible return on their educational investment," said Chase. "Their achievements are a testament to the enduring power and value of a UH education."